Many moons ago there weren't many resources or programs that you could use to ban yourself from doing something. Especially where addiction is concerned. Drug and alcohol rehabilitation facilities have been around since 1750 – which is actually not that long when you consider that the earliest forms of gambling date back to 3000 BC.
Gambling disorders can be equally as difficult to combat as an addition to alcohol or drugs. And all of these addictions bring with them the same consequences:
Loss of family, friends and relationships
Loss of job or career
Uncontrollable spending that can lead to bankruptcy
Mental and physical health issues
Run-ins with the law
Living a life of denial
Suicide
Over 80% of American adults gamble on a regular basis, and around 3-5 out of every 100 gamblers are estimated to be dealing with a gambling problem. Of these people, 750,000 are between the ages of 14 to 21, according to gambling statistics.
As concerning as these statistics are, this just adds to the reason why it's so important to recognize the signs of an addiction, regardless of whether it applies to you or someone you love. To be addicted to anything is a painful way to live. You become a slave to that source, and it can be very tough crawling your way out of that deep, dark hole if you're not receiving the right help.
In this article, we're going to talk about a service available to pathological gamblers which has only come about in the last few years. And it's a decision that no one else can make apart from you. –we're talking about self-exclusion.
How Self-Exclusion Works in Online Gambling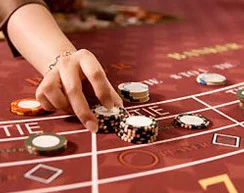 Self-banning can't be done by anyone else, as it would defeat the whole point and wouldn't teach you anything about self-control. But at what stage would a person even realize they have an addiction in the first place? It's not an answer that stares most people in the face, even though they've usually encountered the above consequences that we mentioned already.
The sad truth is that not every gambler in the world has access to these kind of services. For example, in some Asian countries, gambling is encouraged over seeking treatment for it. There might be a hotline that people can contact when the going gets tough – but ultimately, the problem is not being considered or handled as a serious matter.
In the U.S., however, there are several resources and options to help people overcome gambling disorders. Self-help groups for gambling are the equivalent of groups like AAA. There are multiple organizations in the country that cater to people with unmanageable gambling problems. One of the main ones is Gamblers Anonymous. Their program operates in exactly the same way as the AAA program, with a 12-step recovery plan to help people overcome their urges. These kind of support groups are a great way to meet other people in the same boat. It might feel embarrassing opening up about your addiction to begin with, but sharing your thoughts and feelings about it can be a huge boost on its own. Just knowing that someone else has been in your shoes and managed to recover is a great source of motivation to get "clean" and change your habits. Many people have found them to be quite comforting during the time they've banned themselves from gambling too.
There are other methods online casinos are using to help people regulate their own gambling activities as well. Many of them are working with online gambling addiction companies that specialize in prevention systems. These are things like software filters which block access to sites which aren't regulated by U.S. online gambling laws.
Some companies even offer Internet Activity Monitoring software packages, such as the ones which parents use to put parental locks on their children's internet activity. These not only prevent them from accessing sites if they're underage, but they're also being offered as an option to people who want to try and limit their gambling online.
How to Ban Yourself from an Online Casino
If you want to self-exclude yourself from an online casino, you'll usually find an option to do so under the "responsible gambling" section of their site. Many U.S. gambling operators work with the same prevention agencies which are Gamblers Anonymous and the National Council on Problem Gambling. These are completely free of charge, and all your information is kept strictly private and confidential.
However, if these measures aren't enough, and providing the online casino has an option to officially self-ban yourself – you can usually just call their support team who will either block you or restrict your account. Most of the time you can request how long you want to be banned for as well, which is very beneficial to players as it can make them feel like they're more in control of the problem. Plus, each individual is different, so it may be that one person might only need a few months to recover from their problem, while others might need a year or longer.
How to Ban Yourself Land-Based Casino
If you're looking to self-exclude yourself from a brick-and-mortar establishment, including bingo halls, arcade centers and betting shops – there is usually a process you will have to go through with the casino first. Typically this would begin with an interview, followed by a signed declaration of your self-exclusion, which would list the different venues or area of a particular venue that you want to be banned from.
By signing this document/deed, you are giving the staff your permission to prevent you from entering a section of the gaming area, or the entire venue completely. You will not be charged for self-excluding yourself from the casino, and everything you have signed will, again, be kept strictly confidential.
Depending on which state you're in, you may find that the casino you want to self-exclude yourself from has different regulations, time frames for how long you can be banned for, or alternative methods/forms to fill out altogether. So it's probably worth contacting the casino directly and asking for the details on the self-ban program they offer.
What Happens If I Break the Ban?
Good question! Though it's great that casinos both online and offline have these options available to players, it is not a fail-safe way of stopping someone from gambling completely. According to OLG statistics, between 1,500-2,000 gamblers who have self-banned themselves from gambling, approximately 11% have been caught trying to break their ban every year.
This is because it's actually quite easy for them to slip under the radar and set up other accounts anonymously to continue gambling. It's not like the casino can take players to jail because they've broken their own promise; there has to be a degree of trust from both sides essentially.
Conclusion
Overcoming any kind of addiction is no easy task. The first step is to recognize you or someone you know has a problem, then follow this up by seeking help. It's not an easy thing for anyone to do, and really is the last resort for many. But stats indicate this kind of treatment has worked for a high number of players who can't control their gambling habits across the states. And it appears to be a much healthier way of combating an addiction without taking medication or suppressive drugs.