Cricket is like a religion in India. For every game that takes place, there are millions of excited fans locked into the action, eagerly waiting to see if their chosen chalk comes out top. While the nation has several popular cricket events throughout the calendar year, none are quite as prestigious as the Indian Premier League.
For fantasy sports lovers, in particular, the IPL is one of the most exciting and suspenseful games you can get involved in. It's also one that brings some of the best prizes and money-making opportunities compared to all other fantasy sports. Here are some tips to help you pick and optimize your team and ensure you get the best out of playing the Indian Premier League in 2020.
How to Play Fantasy IPL
If you're a newcomer to fantasy cricket, it will certainly help if you have some degree of knowledge about the sport before you begin. On the Dream11 official fantasy cricket page, you can sign up for free with just a username, password, and team name. There is a range of both domestic and international matches you can choose from on the website, plus all the top players and names from the lower leagues. As is the case in traditional IPL auctions, you'll first be allocated a budget of 100 million credits. This is virtual cash you will use to form your team, which will be responsible for scoring points on your behalf. 
Selecting Your Players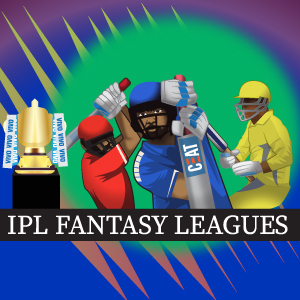 Every player you select is allocated a value that is deducted from your total 100m budget. The team must consist of 15 players, but only 11 can take part each week. You will need to decide which players will play and which players will stay on the bench. The rules for selecting teams are detailed as follows:
3 x batsman (up to 6 max)
3 x bowler (up to 6 max)
1 x wicketkeeper (up to 4 max)
1 x all-rounder (up to 4 max)
Up to 4 overseas players
Up to 7 players from any single IPL franchise
Transfers for players are unlimited before the tournament starts, with no more than 120 seasonal transfers permitted from when the first match begins. That means you have 110 transfers available until the end of the league stages, with an additional ten available during the knockout stage. There are unlimited transfers available before the first qualifying round and when the league stage comes to an end.
The Points System
Any player automatically earns you 2 points individually if they make it into your selection of 11 players. By default, the nominated captain for your team earns you 2 points, and the vice-captain earns 1.5 points. The rest of the scoring system works as follows for each player position:
Batting
1 x point for every run
1 x point for every boundary bonus
2 x points for every 6 scored
8 x points for a half-century
16 x points for a century
-2 points for ducking
Batsman (if playing a minimum of 10 balls)
-2 points for a 60-70 strike rate
-4 points for 50-50.99 strike rate
-6 points for a strike rate under 50
Bowling
25 points for every wicket (excluding run-outs)
8 bonus points for 4 x wickets in any single match
16 bonus points for 5 x wickets in any single match
8 points for every maiden over
Bowler
6 x points for an economy rate under 4 runs per over
4 x points for an economy rate between 4-4.99 runs per over
2 x points for an economy rate between 5-6 runs per over
-2 x points for an economy rate between 9-10 runs per over
-4 points for an economy rate between 10.1-11 runs per over
-6 x points for an economy rate above 11 runs per over
Fielder
8 x points for every catch
12 x points for every stump (or direct run-out)
8 x points for every throw that leads to a run-out
4 x points for every catch that leads to a run-out
Tips and Strategy
For the most part, fantasy cricket is all about picking a strong team to feature in every match you participate in. Here are some top tips for making sure your team has the best chance of moving up the leaderboard.
Select from the Indian contingent – In the Indian Premier League, picking a team mainly with an Indian contingent is likely to give you better odds. That doesn't mean that having overseas players in your team is necessarily a bad choice, but the IPL Fantasy League rules state that users should opt for a mix of both Indian and foreign players at a ratio of 7:4 if they want the best chances of success.
Select the best overseas players – It can be tricky knowing who to have in your team when it comes to foreign players, but this is why it's worth putting the research in before making your selections and ensuring each individual has a strong current form. In addition, it's always best to pick players with skills from multiple teams instead of one team specifically.
Don't dismiss uncapped players – Uncapped players haven't yet played an international match for their country. Unlike the bigger names, these guys will cost you minimal points in comparison and could pull the stops out at any moment. Don't underestimate their potential!
Pick bowlers who score wickets – Bowlers who deliver the ball consistently in their forms are ones to keep on your radar at all times. Even though the batsmen are the primary focus in fantasy cricket, it's the bowlers who can lead you to victory in fantasy tournaments.
Don't neglect pitch performance – The pitch is always unique in fantasy cricket, so this is something you should adapt your strategy to accordingly. A pitch with a flat surface like Eden Gardens is ideal for batsmen. It's also good to check how the surface will affect your bowlers and base decisions on their previous forms.
Use bonus codes for extra credit – If you find your virtual wallet is running low at any point, you can use bonus codes to give you a bit more to boot. Although you can't withdraw the bonus cash itself, you can use it to win real money throughout the tournament.