Tropicana AC rises from the Phoenix's ashes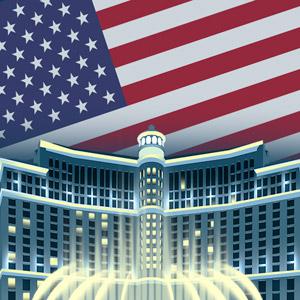 In a historic comeback of epic proportions, the Tropicana in Atlantic City has posted the second-best returns in New Jersey to top $390 million in revenue, an impressive 14.6% increase on 2016.
The property itself has a long and sordid history. Opening its doors as the 400 room Ambassador Hotel back in 1919, and famous as the place Sir Arthur Conan Doyle, the author of the Sherlock Holmes series, met Harry Houdini as well as site of the notorious Atlantic City Conference, featured in the HBO series Boardwalk Empire, in which mob bosses Lucky Luciano, Al Capone and Meyer Lanksy met to divide up turf to put an end to a violent prohibition era gang war, the dilapidated property was purchased by the Ramada hotel group some 30 years ago for $35 million, who initially planned to invest some $70 million and turn the historic property into an upscale casino resort called The Phoenix.
Ramada's plans, however, were scrapped after the New Jersey Casino Control Commission rejected their renovation proposal, decrying it as a quick fix "paint and patch" job not in keeping with the property's lavish history. After a year of wrangling, Ramada reached an agreement whereby they would tear down the old Ambassador leaving only its steel frame and erect what cane to be known as the Tropicana Atlantic City, rising from the Phoenix's ashes. Opened in 1981 offering casino space and 521 rooms, the property then changed hands multiple times in a long series of buyouts, cumulating in the New Jersey Casino Control Commission revoking the Tropicana's license due to a dismal regulatory compliance record and a "lack of good character, honesty and integrity".
Picked up in bankruptcy proceedings by a group of investors led by billionaire investor Carl Ichan, the Tropicana was finally granted a new license in 2010. As one of New Jersey's largest hotels with 2,000 rooms, the Tropicana today boasts 3,000 slot machines, 135 table games, some 24 restaurants and its own shopping mall.
Since then, the turn around has been amazing, with the Tropicana coming in just behind the Borgata's $800 million in revenues to become the number two earner in Atlantic City according to 2017 data released by the New Jersey Division of Gaming Enforcement. With both the Ocean Resort Casino and the Hard Rock Atlantic City set to open this year, competition will be intense, and the Tropicana management will have their work cut out to keep on top as Atlantic City itself seems on course to get back on its feet after years of lackluster casino returns, infighting and property neglect.
Caesars to check rooms every 24-hours
Caesars Entertainment, a global casino giant, has announced a new policy to increase security by checking guests' rooms every 24 hours even if they have a "do not disturb" sign on the door. The move, intended to enhance security at the company's properties worldwide, comes in the wake of the mass shooting in Las Vegas last year in which a gunman barricaded himself in a room at the Mandalay Bay hotel and proceeded to break out windows and open fire on a concert going crowd across the street, killing 58 people and injuring hundreds.
Caesars owns and operates total of 47 casino resorts in five countries around the world. Security guards will be dispatched regularly to check on rooms the company said. The move follows a number of other major casino and hotel resort giants deciding on similar policies, including MGM Resorts International, Disney, Hilton, Boyd Gaming and Wynn Resorts.
The initial announcement by Caesars Entertainment had prompted threats of protests by local unions in Atlantic City as the original proposal called for unarmed housekeepers to check the rooms. Caesars quickly backtracked and changed the policy, saying the security checks would be carried out by trained security guards.
The company is also expected to announce a policy whereby housekeepers and other employees who are required to visit rooms alone will be given panic buttons that will alert security in the event they feel threatened. Caesars officials said the issue and its implementation is still under discussion.
All unionized New York City housekeepers have been required to carry panic buttons since 2013, after a string of incidents, including the high-profile accusations of sexual assault made by a New York housekeeper at a luxury hotel against then head of the International Monetary Fund Dominic Strauss-Kahn prompted calls for action.
The number of LMG terminals expands in Macau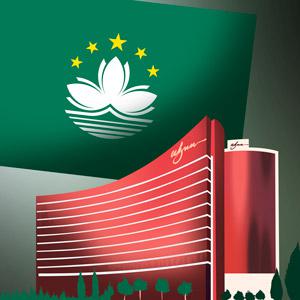 Paradise Entertainment, the manufacturer of Live Multi Gaming (LMG) terminals for brick and mortar casinos, has announced 267 more LMG terminals coming online at two separate casino venues in Macau. The Hong Kong stock exchange listed investment holding company operates two main divisions, one focused on casino management services and the other on the development, provision and sale of casino gaming systems such as LMG terminals.
In a press release the company revealed it had signed a deal to provide 50 LMG terminals to L'Arc hotel and casino and an additional 217 LMG terminals have gone live at the recently opened $3.4 billion MGM Cotai.
LMG terminals are seen as a good bet by casino operators across Macau, where the government strictly limits the number of live gaming tables license holders can operate at each casino.
The LMG table is a sophisticated device that provides each player with a terminal at which he or she can engage in multiple games, be they blackjack, roulette, baccarat, etc., while linked to a live dealer at a table in the casino. Unlike online casino gambling, these terminals are actually placed on the casino floor and connected via video camera to the live dealer table. This allows one live dealer table to host a significantly larger number of players than the seats available at the table itself, while allowing the player to have the full live dealer in-house casino experience, without the need to play against algorithms and play at multiple tables at the same time.
As a combination of classic brick and mortar casino gambling and electronic gaming technology, these machines effectively allow Macau casinos to pull down more revenue with fewer resources under their existing licenses. With the number of gaming tables tightly controlled by the Macau government, LMGs provide an effective end around for Macau casinos looking to serve more players in-house with limited existing table games and hence drive revenue.
The recent announcement has boosted the total number of LMG terminals in operation in Macau to over 3,800.