Speculation of Atlantic City mega-casino sale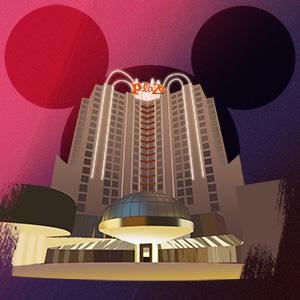 Recent reports have revealed that a Colorado company is buying the former Revel casino in Atlantic City for $200 million, however conflicting reports insist that there is no deal.
The $2.4 billion casino property is set to reopen under the ownership of the company AC Ocean Walk LLC, controlled by developer Bruce Deifik. However, who bought Revel from bankruptcy for $82 million, claims that no sale was made. Deifik's lawyers have refused to comment on speculation, with Straub maintaining that there are no plans to sell Revel.
On the contrary, increasing evidence suggests that the sale is moving forward. For instance, public court records have been released involving an issue of whether Straub needs a casino license to open Revel under the new name Ten. A proposed mortgage for potential new buyers are included in the aforementioned records. A recent leaked report proposed a May 2018 opening of the casino, which would include 100 table games, 2,000 slot machines and some 1,400 hotel rooms at the new establishment. AC Ocean Walk was included in the report.
Experts have voiced their concerns about Atlantic City's ability to take in new casinos for the coming New Year however. The Revel property is not the only one to draw speculation as the Hard Rock casino resort formerly the Trump Taj Mahal of Atlantic City sets to open its doors in 2018. In any case, if the speculations to sell the Revel property are true, investors are projected to pump as much as $175 million into the casino.
Revel opened back in 2012, and was announced as a game-changer for the new market of Atlantic City, focusing primarily on top-tier travelers. However due to its smoking and lack of buffet Revel never really caught on with most gamblers. The Borgata casino, also an Atlantic City property was its highest competition, and most casual gamers stuck to the local gambling halls instead of trying the floors of the Revel. This forced bankruptcy for the establishment twice, which was forced to shut down in September 2014. Despite its blurry future, Straub's influence on the casino will ultimately determine its outcome.
Macau casinos support E-sports
Macau is seeing in upsurge in revenue in recent years within the gambling and casino industry. This includes the world of electronic sports or Esports for short. Many Macau operators are now offering top prizes for the competitors of various E-sports. The Grand Lisboa Hotel, owned by SJM Holdings for instance, acted as the title sponsor of the MDL Macau Dota2 International Elite Invitational. The tournament, deemed the first international e-Sports competition, was held in Macau with record followers, following a recent trend toward virtual sports within the gaming industry.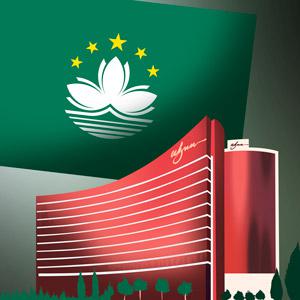 According to experts, E-Sports is seeing a huge growth potential as well as dominant worldwide viewership. Such tournaments can only benefit the development of the city's tourism industry, drawing in vast sources of revenue from experienced and casual gamers alike. The tournament had a prize pool of an estimated $300,000 with Europe eliminating the Philippines in the final match and even included celebrities the likes of NBA basketball sports star Jeremy Lin.
The MDL Macau Dota2 International Elite Invitational is just one of many tournaments hosted in recent months. Galaxy Entertainment Group held the 2017 China Esports Carnival back in August, and the GIRLGAMER 2017 Esports Festival took place along the Cotai Strip. Projections have stated that the revenue from E-sports and E-sports betting could as much as double current estimates by 2019.
The autonomous region of Macau, has the potential to become a host of major Esports events, due to its capacity to draw large crowds of casual and experienced gamers from China and other countries within the South Pacific. Functioning much like a big convention center, Macau legislators claim that the community aspect of E-sports will continue to draw high numbers of attendees.
Norway hardens stance toward online gambling payment operators
The official gambling regulatory body of Norway has tightened the slack and vowed to take strong action against unauthorized online gambling payment processing offenders, particularly repeat offenders.
The Gaming Authority of Norway known as Lotteri-og Stiftelsestilsynet or Lotteritilsynet has forced banks throughout the country to eliminate all ties with a list of companies that they have deemed unlicensed to process payments in reference to online casino gaming.
According to reports, the gaming authority has sent notices to local banks particularly regarding the two firms – Magyar s.r.o. (Trustly AB) and Entercash Ltd –. These two companies were deemed unlawful after changing processing information and continuing to perform payment processing after being told by the regulatory body not to do so.
Recent investigations revealed that the latter company had handled over one hundred thousand monetary transactions with Norwegian punters, slang for horse race better, earlier in the year. It managed to process over $80 million dollars in revenue despite having failed to prove any legal non-gambling operations within the country of Norway. Similar investigations into Trustly AB's activities revealed that the company had handled similar transactions totaling $40 million. Here again, Lotteritilsynet conducted questions suspecting illegal gambling operations.
These new strict regulations come at a time when Norway is encountering a boom in the online gambling industry, but state-owned operations like the popular Norsk Tipping are opposing the legality of many new start-ups. Currently, international firms are not legally allowed to operate in the gambling industry in Norway, and international betting firms, including Betsson AB have even faced backlash from the new crackdown.
PPA pushes for Legal Online Poker in New York
Pennsylvania's recent legalization of online poker has the Poker Players Alliance (PPA) encouraging players to push for similar legalization in the state of New York.
Vice president of the PPA, Rich Muny, has written an op-ed at pokernews.com prompting help from gamers to persuade legal bodies and lawmakers alike to pass an online poker bill to go through along with the coming New Year. With the legalization, Pennsylvania became the fourth state to allow online gambling in the continental United States. Recent talks have shifted the focus to the Empire State, although governing bodies are yet to vote on any measures. According to Muny, his efforts have been thwarted as regulatory commissions have refused to even look at his proposal.
The bill deemed the Poker Daily Action Plan is designed to hear the voices of online gambler in the ears of lawmakers. Muny states that his opinions reflect the vast majority of the online gambling community.  Popular social media sites such as Facebook are seeing groups asking New York State residents to contact lawmakers to voice their support of online poker. Much work remains however, according to Muny, as he believes that the gambling authorities still need a lot of convincing in order to authorize poker websites to legally provide their services to consumers.
Regardless of the stagnation in efforts, Muny believes that the 2018 legislative season seems hopeful in reference to his efforts as well as the efforts of many others in favor of passing the bill. On a side note, New York did however pass a bill to legalize daily fantasy sports earlier in 2017 despite opposition from New York Attorney General Eric Schneiderman. The key, according to Muny, is to shift the opinions of non-poker players.