Lawmakers look to limit New Jersey Quick Draw Lottery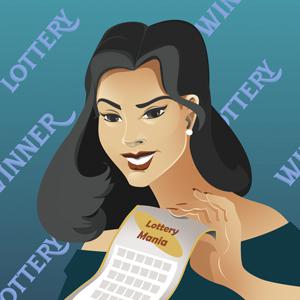 The "Keno-style" Quick Draw Lottery in New Jersey has come under fire from state legislators who say it's an end around expansion of gambling in the state. The New Jersey state constitution limits casino style gambling to Atlantic City only.
The new Quick Draw Lottery was launched last July in roughly 400 restaurants, taverns, bowling alleys and fraternal organizations state wide. Unlike a traditional lottery, where tickets are purchased in gas stations and convenience stores, the Quick Draw aimed to create a "social space lottery game" where people congregated to socialize. Tavern owners have welcomed the game, saying it's breathed new life into their businesses.
State lawmakers Assemblymen Ralph Caputo and Vincent Mazzeo, however, see the move as an unauthorized expansion of casino style gambling and have introduced a new law that would tune down the game, which offers a drawing every five minutes, to drawings just twice a day.
"When you go to every five minutes doing keno in bars and restaurants, there becomes a question: Is that expanding gaming outside of Atlantic City? Because our constitution states that all gaming should be in Atlantic City," Mazzeo said Thursday during a hearing on the measure before the Assembly Tourism, Gaming and the Arts Committee as reported by the Burlington County Times.
The Quick Draw is essentially keno in everything but name. Players select 10 numbers out of 80, with 20 numbers drawn. Bets range from $1 to $10 per drawing with top prizes of $1 million for 10 correct numbers.
Tavern owners have largely welcomed the game, saying that as a result, patrons spend more time and order more in their establishments.
"They eat a little more, drink a little more. And if they win, they tip more," Jim Filler, owner of the Dadz Bar and Grill told the Times. Adding that the new legislation would be the end of the additional business the game has brought. "That will kill it. I would hate to see it go. It's a shame, because it's breathed some new life into the tavern business."
The New Jersey Lottery Commission initially looked into Keno games back in the 1990s, with a trial game planned for 1993. The game, however, was killed by Governor Jim Florio, who sought instead to have a broad study of gambling across the state prepared, largely bowing to pressure from Atlantic City casino owners who strongly opposed the game. At the time, Donald Trump, who then owned three Atlantic City casinos, threatened legal action if the game were launched statewide in an attempt to stifle any competition to his already floundering businesses.
"Having drawings every five minutes is a clear end run around the spirit of the 1970 state lottery constitutional amendment," said Bob Marshall, legislative affairs director for the Atlantic City Chamber of Commerce and casino gambling advocate. The new legislation has yet to see a vote.
US casino revenue reaches record heights
US casino gambling revenue topped $41.2 billion in 2017, according to a new report released by Reno-based analyst Ken Adams. The 2017 Adams Revenue Report pointed to countrywide casino expansion as the leading revenue driver, with states including Illinois, South Dakota, Kansas, Maryland and New York all seeing new casino floor space in 2017. With the UNLV's Center for Gaming Research reporting 2016 gross casino revenue at $40 million, 2017 was clearly a record-breaking year.
Maryland was one of the states to be a big win, with the opening of the MGM National Harbor bringing in $1.6 billion, a 33% increase, or $400 more than all the state's casinos combined in 2016.
Atlantic City and Las Vegas, where the amount of casino floor space changed little, saw mild growth of 2.2% and 2.8% respectively.
The outstanding question is one of market saturation, as more casinos than at any time in history opened up across the US in 2017. As the report notes, "Maryland casinos won more money than ever in 2017, and while National Harbor grew the overall size of the market, it also presumably poached from Maryland Live, previously the state's biggest gaming revenue generator. Live saw its gross gaming revenue plummet from $653.1 million in 2016, to just $545 million last year, a loss of more than $108 million."
Meanwhile, upstate New York saw four new casinos open their doors with reported revenues falling well short of market expectations. Then there are the 10 satellite casinos set to come on line in the near future in Pennsylvania after the state legislature passed a new law late last year, as well as the $2.4 billion Wynn Boston Harbor and $960 million MGM Springfield in Massachusetts, two Atlantic City casinos set to re-open their doors and the Fontainebleau and Resorts World under construction in Las Vegas.
At the end of the day, 2018 will be an interesting year to watch, with next year's statistics set to be indicative of whether the US casino market really has reached a saturation point or if all the new floor space and new venues actually pull in an increased number of overall visitors.
China cracks down on illegal online gambling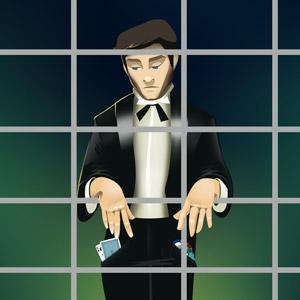 Reports have surfaced of the possible detention of an Australian man in China, who is believed to have been caught up with 52 other people is a broad ranging sweep of illegal online casino gambling that involved some 200 Chinese police officers across 13 cities including: Guangdong, Shejiang, Jiangsu, Shanghai, and Guangxi.
Xinhau, China's official state-run news agency has reported 52 arrests, including 27 people arrested, 25 still in detention and assets worth $8.7 million frozen as a result of the sweep in Shenyang, north-east China.
All gambling is illegal in China, with the exception of the former Portuguese enclave of Macau, which has become a booming mecca for Asian gamblers. Back in 2016, China detained a senior executive from Crowne Resorts and two other Australians who were promoting VIP junkets to Macau inside mainland China, as part of a wider crackdown on gambling and corruption instituted by President Xi Jinping.
China's Ministry of Public Security had announced the crackdowns would continue through the Chinese New Year holiday period, a popular time to gamble. An additional 37 people were detained in Henan Province earlier in the month for illegal online gambling, including two individuals who rented servers to set up the sites, according to local media reports.