Maltese authorities crack down on Italian mafia's gaming activities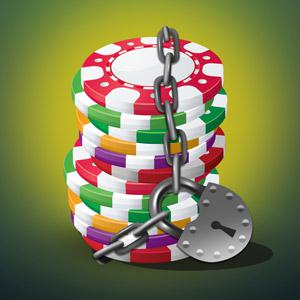 Following tips from Italian police, the Malta Gaming Authority launched an investigation last month into Malta-licensed sports betting and casino operators that has lead to one suspended license, one license cancellation and three operators voluntarily forfeiting their licenses to avoid further scrutiny.
The regulator's efforts came as a result of the "Game Over" operation launched by Palermo anti-mafia police to root out mafia connected gambling establishments.
The B2875 bookmaker was the first to fall under the increased scrutiny. Run by Benedetto "Ninni" Bacchi under the Malta licensed company Phoenix Limited, Bacchi was arrested in early February by Italian anti-mafia police together with some 30 others accused of running some 700 illegal betting operations across Italy. The Malta regulator has since suspended the license of Phoenix Limited and is in the process of revoking it completely. The license suspension was one of four incidents in the last 30 months linking the Italian mafia to gambling operations licensed in Malta.
The second operator to buckle under closer inspection was Leaderbet, LB Casino Ltd. An operator of a number of betting shops in southern Italy, the operator was named as suspect in the Italian "Game Over" police operation. Players were given a limited time to withdrawal money from their accounts before the operation will be shut down completely as a Malta licensed entity. Since then the company has registered in Curacao and continues to run its brick and mortar and online operations in Italy.
In light of the pressure and to avoid closer inspection, Betent.com, owned by Betnet Group Ltd., Potter Mrc Ltd owned Potterbet and Giodani Limited owned Giodani all returned their licenses as a result of the operation.
Nevada judge allows Wynn to sell shares
A Nevada court has agreed to allow disgraced casino mogul Steve Wynn and his ex-wife Elaine Wynn to sell their shares in Wynn Resorts after officially voiding the company's shareholder agreement.
Wynn, who stepped down as the head fund raiser of the Republican National Committee and resigned as CEO of Wynn Resorts last month amid mounting sexual harassment allegations he initially blamed on his ex-wife Elaine, is now thought to be considering selling his shares and stepping out of Wynn Resorts completely.
The agreement itself, which dates from 2010, barred Wynn, his then wife and former Universal Entertainment head Kazou Okada, who since had his shares forcibly redeemed in light of corruption allegations that forced him from the board of directors, is now legally null and void according to a report filed with the US Securities and Exchange Commission.
In light of the storm of accusations surrounding Wynn, the company moved quickly to settle an outstanding law suit to the tune of $2.4 billion brought by Universal Entertainment over the forced share redemption. At the same time Wynn Resorts withdrew a separate law suit against Okada personally involving bribery accusations to remove the last possible roadblock to dissolving the 2010 shareholders agreement in Clark County District Court.
Australian greyhound breeder charged for illegally exporting racing dogs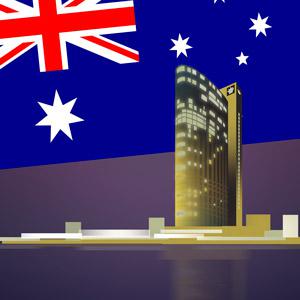 Paul Wheeler, a prominent Australian greyhound breeder and three other men: Yiwen Xi, Wei Shan and Danny Li, have been charged by New South Wales officials in Australia with illegally exporting nine racing dogs to Macau.
While all four men have refused to cooperate with authorities, the investigation appears to be part of a wider probe aimed at halting the illegal racing dog trade between Australia, Macau and mainland China.
The move, however, will do little to stall the fate of Macau's premier dog racing venue, the Canidrome. The aging racing venue has been running at a loss for years as interest in greyhound racing has dwindled worldwide and is now set to finally close its doors this July. The facility is scheduled for demolition to make way for social infrastructure.
Sands owner Adelson bullish on Asia
For billionaire casino magnet Sheldon Adelson there's never too much of a good thing. The Las Vegas Sands owner, avid Trump supporter and sworn enemy of online gambling, Adelson already has his hands on over 35% of the four and five-star hotel rooms in Macau and wants an even bigger piece of the pie.
In a conversation at the JP Morgan Gaming, Lodging, Restaurant and Leisure Management Access Forum in Las Vegas last week, Dan Briggs, the Sands Senior Vide President of Investor Relations, told participants Adelson was keen on growing his Macau presence.
Macau has rebounded nicely from a three-year slump after Chinese president for life Xi Jinping cracked down on mainland Chinese whales visiting Macau of VIP junkets, posting a 19% increase in total casino revenues in 2017.
"Macau is really enjoying tremendous growth in the mass business, and that is driven by a number of factors. Greater transportation infrastructure, more hotel inventory, as well as a great propensity for people traveling who have more money in their pockets." Briggs told listeners as reported by Casino.org.
Adelson and Sands Las Vegas subsidiary Sands China is currently in the process of a $1.1 billion renovation of its Cotai Central resort facility aimed at transforming the property into a British themed resort to be called "The Londoner" and plans to add an additional 295-room tower to its Four Seasons Hotel property in the former Portuguese enclave.
Once done, Briggs said, the Sands will be looking for green field investments to build out new properties. To have an ample war chest to do so, the Sands last week unloaded its profitable Bethlehem Casino in Pennsylvania for $1.3 billion, selling the property to an Alabama based tribal gambling company. The money is now ear market for further investment in Asia, either in Macau itself or possibly Japan, which is expected to dramatically liberalize its commercial gambling environment later this year, where Adelson has hinted the Sands would be prepared to spend from $5 to $10 billion were the company to be granted casino licenses.