NJ lawmakers ask DoJ to keep online gambling legal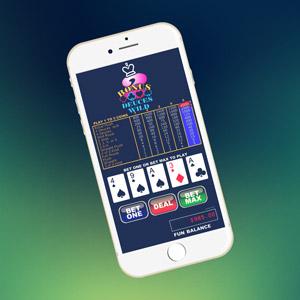 Federal lawmakers from New Jersey have joined in a bipartisan effort to ask the U.S. Department of Justice to keep online gambling legal. In a letter signed by New Jersey's two Democratic Senators, Bob Menendez and Cory Booker, together with Republican representatives Frank LoBiondo, Leonard Lance and Tom MacArthur, with Democratic representatives Josh Gottheimer, Albio Sires, Bonnie Watson Coleman, Bill Pascrell Jr. and Donald Payne Jr., the lawmakers asked Deputy Attorney General Rod Rothstein not to rescind a 2011 legal opinion asserting that internet gambling is legal under federal law.
Internet gambling has become a life line for Atlantic City, which, after a tumultuous few years saw five of the 12 casinos in the city closed and is still struggling to get back on its feet. Online gambling at Atlantic City casinos generated $245 million in revenue last year, a 25% year-on-year increase, helping keep the struggling Garden State industry afloat.
In response to the letter, South Carolina Republican Senator Lindsey Graham and California Senator Dianne Feinstein asked the Justice Department to change course and all the full Congress to decide whether online gambling should be legal in the United States.
Graham and Feinstein repeated their warning of several years ago that the Justice Department opinion permitting internet gambling "could usher in the most fundamental change in gambling in our lifetimes by turning every smart phone, tablet and personal computer in our country into a casino available 24 hours a day, seven days a week," wrote the Tampa Bay Times this week.
New Jersey lawmakers, however, argued that their state is proof that online gambling can be conducted safety and responsibly in the U.S.
"Placing a blanket prohibition for online gambling would be an antiquated approach to a 21st century issue, punishing states like New Jersey, which have invested in creating a safe and secure online gaming structure, while also permitting black market operators to put millions of Americans at risk," the letter from the New Jersey delegation read as reported by the Tampa Bay Times.
West Virginia lawmakers push for legal online gambling
In West Virginia, a group of Democratic lawmakers has reintroduced a bill that would completely legalize online gambling in the state. The bill, denoted as H 3067, was first introduced last March but was declared dead after a mere two weeks in circulation.
The new version would authorize West Virginia casinos to offer online gambling, to be regulated by the West Virginia Lottery Commission, which already oversees all gambling in the state. The Commission would be empowered to ensure "to a reasonable degree of certainty, that authorized participants are not less than twenty-one years of age" and to verify that players are "physically located within the state or such other jurisdiction that is permissible under this chapter". The legislation would further allow the Commission to enter into online gambling compacts with other states.
Unlike the legalized online gambling bill that passed in Pennsylvania at the end of last year, H 3067 sets a far lower bar for existing casinos who wish to enter the online gambling market in the state, with a licensing fee of only $50,000 and a proposed tax rate of 14%. This compared to the $10 million entry barrier in Pennsylvania and a tax regime set at 54% for slots and 16% for table games.
Analysts expect there could be increasing support for the bill this time around, thanks in large part to the passage of a legal online gambling law in neighboring Pennsylvania and the proximity of three major Pennsylvania casinos to the West Virginia border.
Las Vegas opens first video gaming tournament venue on Strip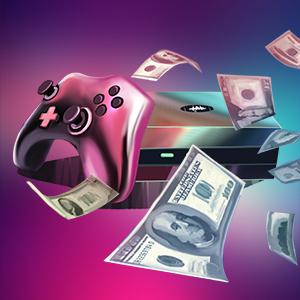 In a landmark move and telling sign of the times, the world's first permanent video gaming tournament arena on the Las Vegas Strip, Esports Arena, will open its doors on March 22 inside the Luxor casino. Dedicated solely to competitive online gaming, the 30,000-square-foot multilevel arena will feature a stage with a 50-foot LED screen wall and plans to host both amateur and professional tournaments.
MGM Resorts, the owner and operator of the Luxor casino, partnered with Allied Esports, a tournament promoter and organizer, to create the space. Allied Esports currently operates a 15,000-square-foot esports venue in Orange County, California as well as a self-contained travelling esports truck nicknamed "Big Betty" that expands into a portable stage.
The esports arena will not be the first in Las Vegas, with the Necropolis in downtown Vegas opening the first, 15,000-square-foot off Strip venue called Millennial Sports in 2017.
The Nevada Gaming Policy Committee officially approved esports betting in 2016.
Growing in popularity among millennials, a market segment Las Vegas is desperate to attract, esports has seen an amazing surge in popularity, with The International, the sports richest event, seeing the winning team, playing Dota 2, pick up some $10.9 million in prize money. In March of 2017, some 45 million unique online viewers tuned in to watch the Intel Extreme Masters World Championship in 2017, compared to the 30.6 million people who tuned in to see Donald Trump inaugurated as President. The finale of the 2017 World Championship in Katowice, Poland drew a live audience of more than 173,000, topping the roughly 100,000 people who attended the Super Bowl that same year.
Neteller and Skrill end services for Brazilian online gamblers
Neteller and Skrill, two online payment service providers that are part of the larger Paysafe Group, have announced they will discontinue accepting payments for online gamblers in Brazil. Players will no longer be able to make withdrawals from Brazilian casino operators using the company's services as of February 28, 2018.
While the company has kept silent about the rationale for it's decision, it's most likely a result of Brazil's vague online gambling laws. Under current legislation, most gambling activities in Brazil are technically illegal and the country's current regulatory framework does not include any regulations about the provision of online gambling services, which has allowed international operators to offer their services in the legal gray area.
Liberalization of the market and creating an effective regulatory regime for legal online gambling in the country has been under discussion by lawmakers for some time, but little concrete progress has been made to date. Two bills, one issued in the Senate and the other in the Chamber of Deputies, have been presented to the National Congress but neither have yet come up for a vote.
With a population of 207.7 million, many industry observers believe that with proper legislation and regulation Brazil could quickly become South America's largest online gambling market. A possibility that has already attracted the attention of many leading industry players.
The move by Neteller and Skrill comes on the tails of industry insiders confirming that Skrill has begun blocking gambling related payments in Spain, Germany and Australia.
The move in Spain, where online gambling is regulated and legal, comes after Skrill decided not to work with unlicensed operators.
The move in Germany, where a poorly worded German Federal Administrative court decision last year looked set to run in favor of banning online gambling, comes amid continued legal uncertainty about the actual state of online gambling in the country of 82.6 million.
Australia ended unlicensed online gambling last year, in a legislative end around designed to curb online sports books, which many say far over reached what was necessary, to block all operators, however reputable internationally, without an Australian license form accessing the market.