Maryland MGM looks promising after one-year anniversary
Prince George County's resort and casino, the MGM National Harbor, opened a year ago to eager attendees. At the time, officials projected that it was the mark of an era of positive economic growth within the Maryland community.
Now, one year later, the casino is living up to the expectations of the Maryland county officials and residents. At the time of its construction, the MGM National Harbor cost $1.4 billion. It quickly became Maryland's most profitable casino resort. Over the past year, the casino has seen some 6 million visitors, created thousands of jobs and pumped millions into the local economy. According to Thomas M. Himler, a top county development official, the casino has been an "economic game changer".
According to experts, in addition to the nearly 4,000 jobs that casino has helped created it has also helped spread more than $10 million in needed public donations. Money that would have otherwise not been possible without the popular establishment.
Despite growth, labor leaders have claimed that the numbers are misleading, and that the majority of the jobs created by the casino are low paying despite promises from MGM's officials who vied for the state's sixth casino license before it was greenlit for construction over four years ago.
As far as state, county and business leaders are concerned, their reports indicate that the MGM has met the goals set in an agreement with the county. For instance, MGM vowed that almost half of its workforce would contain Prince George's own residents; it met this goal with 47%. MGM has paid nearly $368 million to minority and women-owned businesses from construction contracting, another target met by the casino. The MGM even held its pledge to donate $1 million to local institutions.
Naysayers must accept that based on the recent statistics, the casino resort is there to stay in Prince George County, and is taking Maryland's gaming industry to new levels. For the first time, casino revenues exceeded state lottery revenues, a testament to its pace of growth.
California pot scare could dissuade officials in Vegas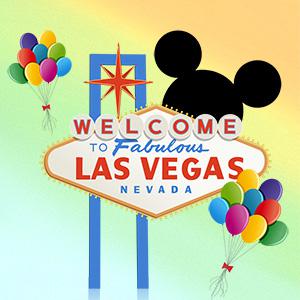 Recent reports indicate that some batches of legal marijuana sold in California might be tainted.
California is set to allow statewide recreational sale and use of marijuana at the start of the New Year. However, state officials claim that many plants grown for public consumption might be produced without any regulatory controls. Without enforcement of the state mandate controls, these strands of cannabis could contain pesticides, molds and other potential harmful contaminants.
Donald Land, a UC Davis chemistry professor and chief scientific consultant at Steep Hill Labs Inc. that tests marijuana for safe consumption, claimed that buyers remain cautious of marijuana proprietors or distributors that do not have strict regulations on the sale of their products in place.
A peer-reviewed study previously released this year showed that as much as 80% of marijuana samples tested by Steep Hill Labs, collected from 15 dispensaries in California, tested positive for pesticides. The FDA vows to enforce stricter policies and regulations for testing requirements by next year. Growers have been given a sixth-month grace period and have been ward that entire crops can destroyed if they do not meet the new standards.
This news comes at a critical time, considering the state of Nevada's recent decision to legalize the sale and use of recreational cannabis within the state. Distributors and operators of recreational pot in Nevada, and particularly in Las Vegas, have been in heated discussions with local casinos and state officials concerning the allowance of selling legal marijuana within casinos. The jury is out for the moment on what the recent news of the tainted weed batches will mean for the future of pot for both California and its neighbor-state Nevada.
Carnegie-Mellon releases report on super-smart poker computer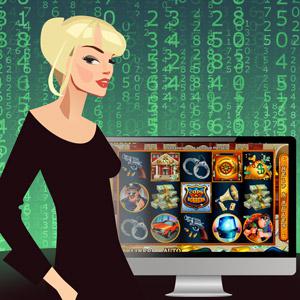 The internationally renowned private university, Carnegie-Mellon, has released a recent report explaining how their artificial intelligence computer Libratus was able to defeat four of the world's top professional Texas Hold'em poker players earlier this year. This report follows a 20-day competition that involved 120,000 hands played between the Liberatus and the poker players at the Rivers Casino in Pittsburgh earlier this year. Libratus became the first AI program to defeat top human players in the game – long deemed the benchmark in poker by world players.
The device, developed by Tuomas Sandholm, Mellon's computer science professor and Noam Brown, a university Ph.D. student, was designed specifically to play the popular poker variant. The pair described how their machine was able to win. According to them, the AI was able to break the game into "computationally manageable parts" and forced each player to play against themselves, essentially. This forced the computer's opponents to reveal any potential weaknesses in their strategies early in competition and allow for inevitable victory. The pros should not feel bad however, because the report further states that Libratus is capable of performing "more decision points than [there are] atoms in the universe."
Libratus breaks Texas Hold'em into three parts. First it computes an abstract module of the game, essentially breaking it down into a smaller and more comprehensible entity for the AI's internal programming to understand the 10 to the power 161 (1 followed by 161 zeroes) combination of decision points in the game. Secondly, it creates its own comprehensive strategy for the first rounds, and a rough strategy for the later rounds. This what is known as a blueprint strategy. Using this method, the Libratus was able to beat its opponents individually in a two-player game of Hold'Em, and amassed more than $1.8 million in poker chips, averaging 14.7 big blinds per game.
According to Sandholm and Brown, "the techniques in Libratus do not use expert domain knowledge or human data and are not specific to poker"…"they [can be] applied to a host of imperfect-information games." This type of hidden information is synonymous with real-world computational interactions, including computer business negotiation, cybersecurity, finance, strategic pricing and military applications. This is not the first time that an AI program has defeated a top player in a particular field. The most famous example is when Deep Blue was able to defeat world-renowned chess genius Garry Kasperov in a series of games in 1996-97.