Lucky Dragon files for bankruptcy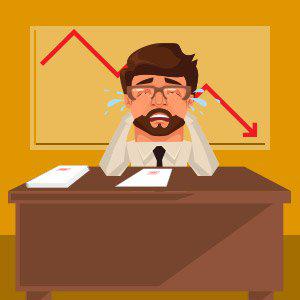 At last it's official. After an extremely troubled year and a partial closure of its gambling operations, the Chinese themed off-strip Lucky Dragon in Las Vegas has filed for Chapter 11 bankruptcy protection just a week prior to the scheduled date for the property to go on the block in foreclosure proceedings.
As the first resort in Las Vegas built from the ground up since the financial markets collapse brought recession to the Las Vegas real estate market, the Lucky Dragon has been anything but lucky. The hordes of Chinese tourists expected to patronize the resort never showed up in part because the comps policy was simply not competitive.
In light of back payments problems to contractors, earlier this year the Lucky Dragon partially shuttered its operations, closing down both its Asian themed restaurants and casino floor and shaving off a significant percentage of its staff. As developer Andrew Fonfa's $90 million loan entered default, foreclosure proceedings were scheduled for next week.
The tail spin of the nine-story hotel and 2.5-acre casino resort has become a telling sign of the boom and bust nature of Las Vegas real estate speculation. Initially promised as a heaven for China's whales, the luxury boutique hotel was specially built to cater to Chinese tastes.
Some 179 people, mostly Chinese nationals, pooled together $89.5 million in $500,000 tranches each under the EB-5 visa program that promises investors who put over a certain amount of money into US real estate an expedited US residency process for themselves and their families.
The Lucky Dragon's lack of luck means the investor's hopes of obtaining a green card are now officially dashed.
West Virginia passes legal sports betting law
Legalized sports betting looks likely to come to West Virginia in the event the US Supreme Court rules in favor of striking down a federal ban on the activity after the West Virginia Senate passed a bill to legalize sports betting for the five casinos that operate in the state.
Hoping to cash in on behalf of the state's coffers in what is likely to be a stampede of states rushing to legalize sports betting in the event the Supreme Court over turns the ban, the West Virginia Senate bill will now move to the House of Delegates, where a similar bill awaits a vote.
The wording of the bill itself would allow the state's five licensed casino operators to engage in legal sports betting in their premises as well as on mobile device applications approved by the state's Lottery Commission.
Speaking to the Associated Press, Senate Finance Chairman noted passing the bill would create "one more tool to be able to provide entertainment. All our bordering states are considering this as well, so we need to remain competitive."
On the other side of the fence, Senate democrats expressed concern that the bill would adversely affect the state's 1.8 million residents. West Virginia is one of the poorest states in the United States, with some 18% of state residents living on or below the poverty line.
Democrat's concerns centered around how easy using mobile apps to allow sports betting would make engaging in the activity. Democrat Michael Romero told the Associated Press, "When you make betting no harder than going down to your corner pizza place or beer joint and gamble, and you make it no harder than holding this thing in your hand to gamble, you're taking a big risk with our citizens."
Estimates of how much legalized sports betting would earn the state are put at approximately $5 million the first year, with the state planning to charge its existing casinos $100,000 for licenses to offer the service.
At the same time, Jim Murren, CEO of Las Vegas based MGM Resorts International went on record during the casino operators fourth quarter earnings call to say he was confident the existing federal ban would be struck down and that such a move would boost the casino giant's bottom line.
"If you add to that the fact that the Supreme Court will likely legalize sports betting this year, MGM is really poised to immediately take advantage of that opportunity. Sports as it relates to our performing events here and as it relates to our industry we believe is a significant avenue of growth for MGM Resorts in the future," Murren told analysts at the meeting.
UK casino operator William Hill fined for anti-money laundering violations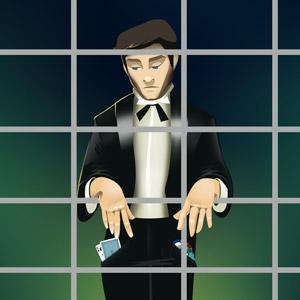 London based bookmaker William Hill has been fined £6.2 million after failing to tackle money laundering in its establishment. Last year the company, which was founded in 1934 and has been owned by the likes of Sears Holdings, Grand Metropolitan, Nomura, the Japanese investment bank, and in 2002 was listed on the London Stock Exchange, was fined £500,000 by the Dundee City Council for allowing a fraudster to pull more than £ 1 million of tax payer money to bankroll his online gambling habit, for breech of its "moral obligation" to the community.
The accusations prompted the Gambling Commission to launch its own investigation into William Hill's activities, which found that the company had allowed its bookmakers to deposit enormous amounts of cash without following up on its obligation to check the money was not linked to money laundering activities. In fining the casino giant £6.2 million, the Commission noted that the company's breech of anti-money laundering obligations had netted it £1.2 million in profit.
Examples of the company bookmaker's lack of required oversight included deposits of £654,000 million by a customer who actually earned only £30,000 per year and lived in a rented flat.
"Gambling businesses have a responsibility to ensure that they keep crime out of gambling and tackle problem gambling and as part of that they must be constantly curious about where the money they are taking is coming from.," said Neil McArthur, Executive Director of the Gambling Commission.
In response to the heavy fines reflecting the severity of the offense, the gaming giant posted a statement on its website from CEO Philip Bowcock that reads in part, "William Hill has fully co-operated with the commission throughout this process, introducing new and improved policies and increased levels of resourcing… We have also committed to an independent process review and will work to implement any recommendations that emerge from that review… We are fully committed to operating a sustainable business that properly identifies risk and better protects customers. We will continue to assist the commission and work with other operators to improve practices in the areas identified."
William Hill currently has 16,601 employees and operates worldwide. The company posted an 11% rise in profits in 2017 to beat analysts' expectations with an operating profit of approximately £271.9 million.