Wynn plans new $400/room Las Vegas hotel despite falling room rates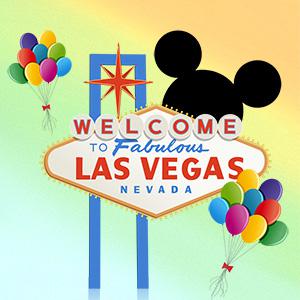 Casino billionaire Steve Wynn, CEO of Wynn Resorts, a global conglomerate with a market capitalization of $9 billion, has officially confirmed his plans to build a new 2,500 room, $400 a night hotel on the Las Vegas Strip.
In a conference call with Bloomberg news, Wynn explained that the new hotel, to be built on the site of the former Frontier Hotel, across the Las Vegas Strip from his two existing local properties, the Wynn and Encore hotels, will be linked to those properties by an "air-conditioner umbilical hallway".
Wynn's announcement comes at a time when Las Vegas has been feeling the bite in terms of occupancy rates after last year's tragic mass shooting, which cost the lives of 59 people and saw 527 injured, led to a dramatic drop in fourth quarter occupancy.
In the aftermath of the shooting, the worst in modern U.S. history, visitors to Las Vegas fell 1.7% to 42.2 million in 2017, the first decline in the last four years, according to statistics released by the Las Vegas Convention & Visitors Authority. Since the lone gunman opened fire into a crowd at the Route 91 Harvest Festival from a 32nd floor window in the Mandalay Bay Resort across the street, hotel owners have been scrambling to find ways to review security proceedures and make Las Vegas visitors feel safe.
Las Vegas average room rates also fell after the shooting, coming in at $129 per night in 2017.
Wynn's bullishness, however, remains undaunted by the decline in numbers. "Hotels are extremely profitable," Wynn said on the call with Bloomberg. "With our room rates, we operate 50-to-60 percent margins in the hotels. So I want to add more rooms."
Wynn's plans include rooms with 24-foot wide window views, his and her bathrooms and 80-inch TVs, with the average room rate expected to rise to $400 by the time project is completed.
Wynn Resorts overall profits, to date, have beat analysts' expectations, thanks in large part to a booming Macau market, where the company owns and operates both the Wynn Macau, with 594 hotel rooms and 281,000 square feet of casino space and its sister property, the Encore at Wynn Macau, with 410 suites. Las Vegas revenue fell 1.6% to $377 million, with adjusted profit down 9.2% to $104.1 million in 2017.
Las Vegas housekeepers push for panic buttons
In the wake of the #MeToo movement to counter sexual misconduct in the workplace, the union representing housekeepers in Las Vegas is asking that housekeepers who work alone in rooms be given a panic button, i.e. an electronic device that would alert managers if they are sexually assaulted while at work.
As the contracts of 50,000 members of the Culinary Union, which represents some 14,000 housekeepers as well as cooks, bartenders, food and cocktail workers employed at downtown properties including those owned by MGM Resorts and Caesars Entertainment, are set to expire at midnight on May 31, union leaders are pushing hard to include panic buttons in the new contract.
"We want safety for all the workers," Geoconda Argüello-Kline, the union's secretary-treasurer, told The Associated Press. "We want to have some language in the contract to protect more the people who work inside the hotels. … We know what's going on with sexual harassment. No woman should have to go through that."
While the union did not provide statistics regarding the number of sexual assaults its members have faced in Las Vegas hotels in recent years, court records show violent attacks are a real, on-the-job hazard. In 2016 a 22-year old man stormed a room at the Boulder Station hotel-casino, punched a housekeeper in the face, closed the door and sexually assaulted her. The victim's screams only compelled the man to punch her harder court records show.
In 2011, a 65-year-old housekeeper was punched in the face and sexually assaulted inside a hotel room at Ballys by a 19-year-old man.
Panic buttons are a growing trend in an industry where employees often work alone in easy to isolate areas such as hotel rooms. In 2016 the Seattle City Council passed an ordinance requiring hotel operators to provide panic buttons to workers, a step quickly followed by the Chicago City Council that same year.
Housekeepers at unionized hotels in New York City have been carrying panic buttons since 2013, a move sparked by the alleged assault by Dominique Strauss-Kahn, then head of the International Monetary Fund, on a hotel maid who said he ran at her naked, molested her and forced her to perform oral sex on him at the upmarket Sofitel hotel in Manhattan.
US Supreme Court inaction allows gambling hall in Martha's Vineyard
The picturesque seaside resort of Martha's Vineyard in Massachusetts will soon be home to casino gambling after the US Supreme Court declined to hear further arguments in a case brought by the Aquinnah Wampanoag tribe.
The Martha's Vineyard Times has reported that the courts refusal to take up the case, in which both the state of Massachusetts and the town of Aquinnah attempted to block the Aquinnah Wampanoag tribe's plans to convert a vacant community center into a casino with 300 electronic gambling machines, means that a lower court ruling in favor of the tribe will remain in place, paving the way for the casino to go ahead.
Land based gambling in Goa could bring in $1 billion per year
Migration from a riverboat-based gambling market to a brick and mortar casino environment could transform the gambling market in the Indian state of Goa into a $1 billion a year industry in terms of gross gambling revenue (GGR) wrote Grant Goversten at analyst at brokerage Union Gaming Securities Asia, Ltd in a recent report.
With a formal announcement regarding the transition expected from the government later this year, Mr. Govertsen said, "We expect Goa to quickly become a US$1 billion market as it transitions to land-based casinos (from US$150 million today), which is still just a fraction of India's total GGR potential of US$10 billion to US$17 billion."
With analysts noting that traditional casino gambling in India is still in its infancy and already driven by strong growth, improving national infrastructure and an increased acceptance of casino gambling are factors leading to the bullish assessment.
The comments come as part of a report on Delta Corp Ltd, the only listed gaming company in India. Delta currently has operations in the Indian states of Goa and Sikkim and is awaiting government approval to begin gambling operations in the state of Daman, making it the only Indian casino operator to have a market presence in all three states in which gambling is legal.
In the report, Union Gaming forecast Delta Corp's revenues to grow by 34% this year, "followed by 20-percent+ growth over the subsequent two years".