2017 was a turbulent year for the casino industry, a year filled with positive shifts forward in some places, a few steps back or to the side in others, and, unfortunately, tragedy.
Pennsylvania legalized online gambling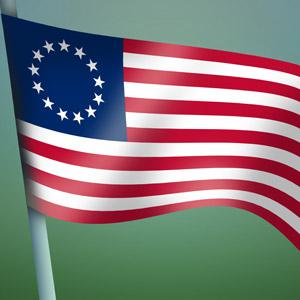 Starting off in the US, Pennsylvania took a giant step forward in legalizing online gambling in the Keystone State. After much wrangling, Pennsylvania legislators were able to pass a new law that will allow the state's 12 existing casinos to launch online gaming operations and an additional 10 new operators to offer online lottery services. The legislation is expected to grow the state's revenues by $200 million per year, driving 10% growth in a gaming market said to be worth $3.2 billion annually.
New Hampshire decides to wait to decide
Meanwhile, in near by New Hampshire, legislation looking to legalize online gambling hit a bump in the road, after legislators voted to find the current bill "inexpedient to legislate", in effect killing the bill's chances of a full vote in 2017. The state's lawmakers had yet to decide on a number of specifics of the bill, including who, specifically, would be licensed to operate online casinos in the state. The inexpedient to legislate vote means that a full bill will only see a vote sometime later in 2018, presuming the gaps in the existing legislation can be filled.
New Jersey joins poker liquidity sharing
In October, New Jersey Governor Chris Christi signed a bill into law allowing for online poker liquidity sharing between the Garden State, Nevada and Delaware. Seen as significant boost to the US online poker market, liquidity sharing as a way to boost market size was also adopted in Europe, where France, Italy, Spain, and Portugal entered into a similar agreement the same month.
At the same time. New Jersey observers remained optimistic that both the state and the nation would receive a huge boost in online gambling in the event the United States Supreme Court decides in favor of New jersey in it's quest to offer online sports betting in the state. With online sports betting largely illegal in the US, with the exception of Nevada, market watchers believe a US Supreme Court decision in New Jersey's favor will open the floodgates on legalized online sports betting nationwide. A Supreme Court decision is expected in the spring.
Aussie government accidentally oversteps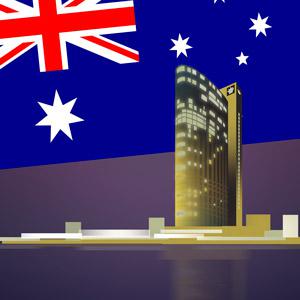 Moving down under, the Australian government in 2017 took a giant, almost accidental, step backwards, when they introduced a new law effectively banning the countries citizens from online gaming within the countries borders. The law, which originally intended to inhibit unlicensed sports betting operations from targeting Australian customers without a license, had a much more far reaching effect than planned, in essence driving foreign operators from Australian shores. Passage of the Interactive Gambling Amendment Bill lead to a number of globally respected big-name betting shops to leave the Australian market entirely by requiring them to go through the lengthy and expensive process of getting a local Australian license, which they determined was not worth the bureaucratic headache.
Spain's regulator asks for more licenses
In another sign of progress in the industry, Spain's regulator officially approached the State Administration and Minister of Finance to ask for a new round of online gambling licenses. With the country of 45.6 million people seeing current online gambling revenue poised to surpass the $500 million mark, the proposal, if accepted, will further open Spain's booming online gambling market to foreign operators.
Las Vegas rides a rollercoaster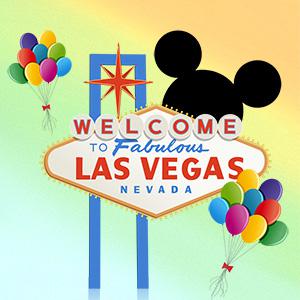 Meanwhile, Las Vegas, the world's best-known gambling mecca, had a turbulent year that in the end fortunately saw more ups than downs.
On the upside, plans were announced for a $485 million face lift at the Palms Las Vegas and Steve Wynn of Wynn Resorts unveiled plans for a new mega resort – tentatively called Wynn Paradise Park on the 130 hectares adjoining the Strip that currently contains the Wynn Golf Club, set to include white sand beaches, a massive lagoon for water skiing, paddle boarding and parasailing, a boardwalk and decadent nightly parade spun as Sin City's answer to Disneyland's main street parade.
After years of tumultuous uncertainty, Caesars Entertainment finally emerged from chapter 11 bankruptcy, leaner, meaner and ready to expand.
And, after years in the making, Las Vegas finally became home to not one but two major league sports teams the city can call its own. The NFL's Las Vegas Raiders cut the ribbon on a new $1.9 billion stadium, while the Las Vegas Golden Knights thrilled local crowds by playing their first NHL games in the city.
However, 2017 was not without sorrow for Las Vegas, after a gunman opened fire into a crowd of festive concert goers on the Strip, leaving 58 people dead and 546 injured, in the greatest tragedy in Las Vegas history.
The tragedy in Las Vegas was unfortunately not the only bloodshed in the gaming sector in 2017. In the Philippines, ISIS claimed responsibility for an attack by a lone gunman and arsonist on a Manila casino that killed 36. Philippine authorities later claimed the gunman was acting alone and that the mass shooting and arson were the result of a failed robbery attempt.
Last, but not least, it seems the old Las Vegas creed that "everything is free, except the gambling" may be coming under pressure. MGM finally ditched free parking, to be quickly followed by Caesars and Wynn Resorts. Worse yet, rumors abound of Strip casinos seriously considering putting a lid on free drinks while gambling, with talk of "comp validation systems" and "minimum gambling thresholds" making the rounds and making old school Vegas lovers shudder.