An addiction of any form can make someone's life very difficult. Despite the glitz and glamor of many A-list stars and celebrities, they're still human like us, and equally as susceptible (if not more so) to developing an addiction of some sort. And when you're an icon sitting on a mountain of money as it is, a gambling problem is imminent for some. Here's 10 famous people who have suffered from or are currently addicted to gambling.
Tiger Woods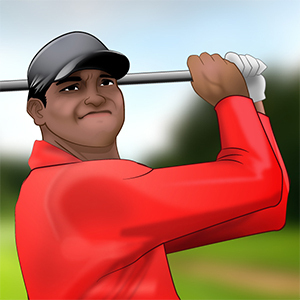 Tiger Woods is best known for his incredible pro golf skills. However, he is also known for his reckless driving, sexual affairs, and his unhealthy gambling habits. According to one of his former mistresses, the world record holder places bets of $25,000 per hand on blackjack games. The MGM Grand in Las Vegas has even set him a betting limit of $1m every time he goes to play at the casino. A special request he always asks of them is to make sure that the table is filled with plenty of good-looking women.
Ben Affleck
Ben Affleck has had a hard time with gambling and alcohol abuse in the past. He's been known to spend hours in casinos drinking and playing poker and blackjack tables. On one particular occasion in 2001, the actor lost $400,000 in a poker game, which resulted in him checking himself into a rehabilitation program, and caused the breakdown of his 10-year marriage to Hollywood actress Jennifer Garner. Despite these incidents, Mr. Affleck has been up on his luck a few times; scoring $800,000 on a blackjack game after wagering $60,000. He allegedly left a whopping $150,000 tip to the casino's staff that same night. How very generous!
Tobey Maguire
Another face of the superhero world famous for his bad gambling habit is Tobey Maguire. And like Affleck, he has dealt with his own struggles with alcohol addiction over the years. Despite the fact he's usually drunk when playing and known to be quite obnoxious towards staff – he is very good at poker, and even played in the WSOP a few times. In total he's raked in more than $10m from gambling, but this is purely down to his addiction to the game. He's also been known to participate in illegal gambling rings in the past… Naughty Spidey!
Charlie Sheen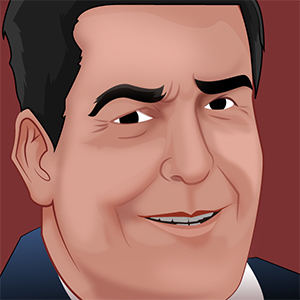 Ah, the infamous Charlie Sheen. Best known for his addiction to cocaine and hookers in addition to gambling. Before he lost his marriage to Denise Richards, she said the actor often spent over $200,000 a week just on gambling alone. He's a big fan of playing poker and also loves his sports betting action. Although he doesn't gamble much these days, when his daughter was born, Sheen apparently put in a sports bet over the phone while he was rushing to the hospital. Knowing Sheen, he probably already had a wager in place for whether it would be a boy or girl! "Winning!"
Ray Romano
Ray Romano has also faced some gambling hardship over the years, to the point where he actually had to seek help from Gamblers Anonymous at one point. He's competed in the WSOP a few times over the years, and always dreams of winning the main event one day, but knows he's always going to be up against stiff competition with the pros. In his most recent TV series Men of a Certain Age, Ray plays the role of a pathological gambler. He says that he drew from his own personal life experiences when playing this part, and although he still continues to gamble to this very day, it appears he has a much better handle on his habit. Don't worry Ray, everyone still loves ya!
Michael Phelps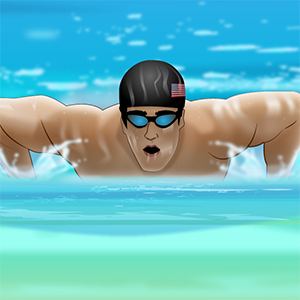 Phelps is best known as a 22-medal winner and world champion of the swimming pool, but friends and family have been concerned over the Olympic diver's taste for gambling over the years too. According to sources, he's extremely partial to playing poker, and regularly lost millions in games without even noticing. His close relatives think his competitive attitude in the game is also the reason why he's so successful in the pool.
Charles Barkley
Charles Barkley has also struggled with a gambling habit in the past. The TNT sports analyst's entire life has revolved around sports from a young age, and during an interview with ESPN, the former NBA player said how "It is a problem for me," and how he's lost close to $30m through gambling alone over the years. Though he openly admits there's a problem, he doesn't agree that for him it's a genuine problem like it is for others, simply because he can afford to gamble. However, he is working with his agent to combat his excessive gambling habit. "It's just not a good thing to be broke after all of these years," he added.
Dana White
UFC's President, Dana White is also an avid gambler who is known for wagering $50,000 per hand on some blackjack games. He's also known for not paying his fighters enough for their matches, but he has no trouble pulling the funds together to make huge bets in casinos. Though he's highly skilled in the game and frequently wins, multiple establishments have asked him to stop playing their games, and just recently he was banned from the second time at the Palms Casino in Las Vegas.
Gladys Knight
The Queen of Soul music, Gladys Knight is also notorious for placing big bets on games of blackjack. She has been struggling with her gambling habit for more than 10 years, and it almost cost her the custody of her son at one point. Things really hit home when she had passed out after a heavy booze-fueled night of gambling, only to wake up the next day and realize she had neglected to take her son to school. Fortunately she was able to get a handle on her problem after seeking help from Gamblers Anonymous.
Michael Jordan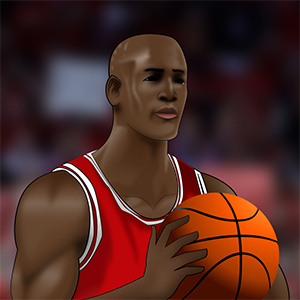 Some people believe that the reason Michael Jordan gave up basketball was due to his gambling addiction. He's had nowhere near as much success playing casino games as he has in sports, with one of his biggest losses coming from an Atlantic City casino in 1993. Allegedly the superstar lost $165,000 playing at a poker table one night. But that's not his worst gambling performance – his record loss sits at a whopping $1.25m after he lost a golf bet to a businessman called Richard Esquinas. Should have saved the bet for the basketball court, Mike!
Conclusion
It may come as a surprise to realize that celebrities and people of such a high stature are equally prone to developing an addiction or habit as we are. They're only human at the end of the day! The only difference is they can afford to fund their addiction, and the consequences are rarely as severe if they aren't able to pay it back. At least most of them have already sought help for their problems and are on the road to recovery.