With so many slot games online to choose from, where do you start? Planet 7 Casino Online brings you a list of some of the best games online for casino slots players. Ready to play?
For casino players of any skill level, real money online slots are a great introduction to the world of casino gambling as they require little strategy. They are by far the most popular games at casinos worldwide, and are so enticing because they potentially reward players with huge payouts. Don't want to visit a casino? Why not play online or on your mobile device? Planet 7 Casino Online has tons of exciting games to offer from roulette to blackjack and video poker, but slots are the overwhelming favorite.
Slot machines are the best way to experience the thrill of the casino floor. For those thrill seekers looking to increase their coin without having to leave the comfort of their home, Planet 7 Casino Online has what you've been looking for. With their latest array of dazzling video slots, we've managed to narrow down seven incredible slot game experiences guaranteed to keep you playing. Let's have a look!
Cash Bandits 2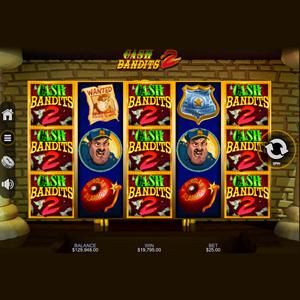 Reels – 5 reels
Paylines – 25 paylines
Jackpot – Two progressive jackpots (major and minor)
Features – Cash Bandits 2 wild symbol, Robber scatter symbol, interactive Vault Feature, awards of up to 190 free games and up to 17x bet line multiplier
This hotly anticipated cops and robbers sequel to the Cash Bandits classic only improves on its predecessor. You might just run away with the loot like a true bandit if you hit one or both of the two progressive jackpots. Bonus features include stacked wilds, and free games, also the interactive vault feature is a nice touch.

T-Rex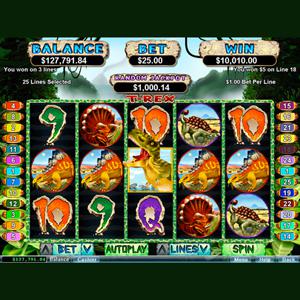 Reels – 5 reels
Paylines – 25 paylines
Jackpot – Yes (random)
Features – Scatter symbols are dinosaur eggs, players can win free spins, bonuses, and up to 10,000x line multipliers
Take a trip back in time to the Jurassic Age with the T-Rex slot game. This slot offers plenty of excitement with up to 25 paylines and free game dinosaur eggs. Fans of Godzilla or Jurassic Park will want to try this game for a chance to fatten their pockets with a hefty jackpot win. Just watch out for the roar of the T-Rex!
Panda Magic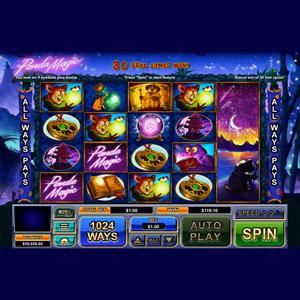 Reels – 5 reels
Paylines – "All ways pay" (1024 lines total)
Jackpot – Non-progressive jackpot
Features – Magic tickets trigger up to 30 free games, magic wilds expand winning combinations, Panda Magic feature enables double wins, all ways pay lines
Travel to the Far East and encounter the wizardly panda in Panda Magic! This exciting slot game offers some stunning visuals with fireworks and moonlight magic. With the wave of the panda wizard's staff and the "all ways pay" feature, players can win up to 1024 pay line combinations. How enchanting!
Did you know that though slot machines work on RNGs (random number generators), and that each spin of the reel is its own search for fortune, there are a few tips and techniques that each player can learn to their advantage. Need a little slot strategy? Why not check out our article on slots tips to up your game!
Dragon Orb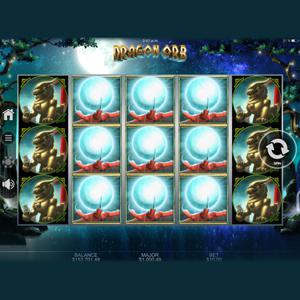 Reels – 5 reels
Paylines – 10 paylines
Jackpot – Two progressive jackpots (major and minor)
Features – Dragon orb wild symbol, free re-spins, outstanding visual graphics
Capture the magic of the dragon orb as you spin through statues of legendary creatures, temples, flowers, scrolls, and much more. This exciting slot game truly captivates as you battle the fierce treasure guarding dragon for its wealth. You'll feel the excitement as you hit the high-paying symbols that can reward up 250x your line bet. Fantastic!
Nova 7s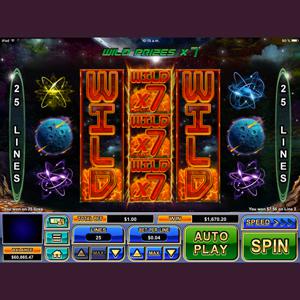 Reels – 5 reels
Paylines– 25 paylines
Jackpot – No
Features – Unlockable Nova, Supernova and Hypernova bonus features, wilds and scatter symbols that multiply winnings, free game bonuses, chance to win a stunning 38,073 times your bet line
For an interstellar experience this slot game is out of this world. The sleek graphics and epic music gives players a sense that they are truly on a journey through space. Sci-fi geeks and casual fans alike will love the sounds effects and graphics on the spin of each reel. 25 paylines and max bets will keep you coming back to play.
Lucha Libre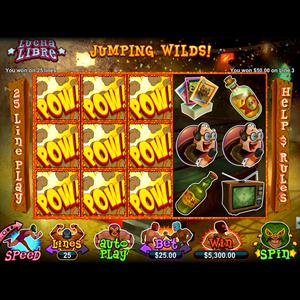 Reels – 5 reels
Paylines– 25 paylines
Jackpot – Non-progressive
Features – 2 different scatter symbols, wilds for bonus rounds, chance to win up to 4,000x original bet line
This Mexican wrestling themed slot game is a laugh riot. With names like Guacamolio and Taco Malo (bad taco in Spanish), you'll be holding your sides as the luchador tries to punch you into submission. Not to worry, there's plenty of thrills with 25 paylines, and a chance to win 4,000 times the bet line for some serious coin. Fantástico!
Orc Vs Elf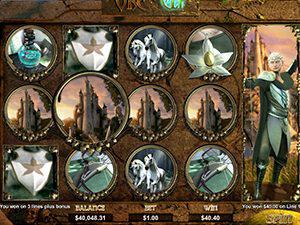 Reels – 5 reels
Paylines– 25 paylines
Jackpot – Two non-progressive jackpots
Features – 14 different feature games, battle bonus, victory points, ultimate victory/champion status, stunning 3D graphics
Something straight out of the Lord of the Rings, this slot game lets you choose your game warrior: Orc or Elf. The battle between good and evil will have you on the edge of your seat as you fight for big wins. Be sure to engage the battle bonus to get free spins, and unlock special symbols that pay back double. Even Tolkien himself would get a kick out of this one!

Now that Planet 7 Casino has your attention, why not choose your favorite casino slot game from the list and start playing! Each month Planet 7 Casino offers some outstanding online casino bonuses and promotions. New joiners and experienced players can take advantage and up their gaming status by playing at one of the hottest online casinos, Planet 7! All you need to do is register for free play if you want to practice your slot strategy, check out our latest bonus codes, and choose to play for real money to boost up your bankroll. There's no shortage of games, so be sure to check it out today!