Wracking your brain trying to think of the next holiday for you and your partner? Don't gamble on the boring package tours, take a look at these inspiring casino vacations couples will love.
Whether you prefer big city action or a tropical beach vacation, these destinations sport enough action on and off the casino floor to find plenty of the 3 R's – rest, relaxation, and romance.
Beach Blanket Baccarat
The best part of a vacation in the tropics is the weather; any time of year is a good time to visit. So if you've got the itch to sink your toes in the sand and listen to the crash of warm water waves under the sunset, check out these tropical casino resort destinations.
Some of these romantic resorts offer all-inclusive stays as well as self-catering options. But all of them offer high quality 'adults only' stays without the kiddie pool. Just add swim-up bar and umbrella drink; treasured memories follow.
Hard Rock Hotel & Casino Punta Cana
The Hard Rock Hotel & Casino is the largest casino resort in the Dominican Republic. So dive into the crystal clear Caribbean waters in Punta Cana, or any of the Hard Rock's 13 pools. Hard Rock's Vegas-style casino boasts 45,000 square feet of gaming space with 450 slots and 40 gaming tables.
Some may think the Hard Rock brand is all about noisy college kids loading up on extreme fajita shooters and cocktails, but the casino resort side of the chain is all about the luxury. The rock memorabilia is ever-present, but the luxury suites and opulent options make it a perfect choice for couples who want to be pampered on their vacation.
And if one luxury Caribbean luxury casino resort isn't enough, be sure to explore the hundreds of other island hideaways and casino spots for couples.
Atlantis Resort, The Bahamas
There are thousands of islands in the Caribbean, and The Bahamas is stretched across 700 of them. And if you've ever dreamed of having an entire island devoted to a casino resort, Atlantis Resort is for you and your partner.
The Atlantis is located on Paradise Island and is home to the biggest resort in the Caribbean. With over 2,300 hotel rooms, 21 restaurants, 19 bars, 850 slot machines, and 90 gaming tables, The Atlantis is like a giant chunk of Sin City dropped onto an island paradise.
The 140-acre waterpark is one of the largest in the world, and the resort is big enough to cater to both family vacations and romantic couple getaways in the adults-only area. In fact, one of the most expensive hotel suites in the world is hanging between two towers 17 stories above the ground. The aptly named Bridge Suite packs 2,500 square feet of entertainment space, an 800-square-foot balcony, and luxurious amenities – for $25,000 per night.
Renaissance Aruba Private Island
Maybe you and yours want a little peace and quiet rather than packed resorts? How about a true Caribbean getaway on a private island? Aruba is home to the most casino hotels in the Caribbean, and the Renaissance Aruba resort even has a private island experience.
Soak in a Spa Cove and lounge in a luxury private cabana in a tropical oasis. Renaissance Aruba Private Island offers pure relaxation for couples and even offers wedding ceremonies kissed by the sun. The island is also a popular honeymoon destination for newlyweds.
Snorkel among the coral reefs or wade with flamingos in this adults-only paradise. And when the night comes calling and you fancy a visit to a swanky casino, Aruba's main-island casinos are only an 8-minute water taxi ride away.
Luxuriously Lavish Legends
Not everyone wants sand and salt water squishing between their toes. For those who would rather soak up lavish decor instead of harmful UV rays, there are many legendary casino locations in the bigger towns and off the beaten path as well.
So put away the tanning butter and put on your best evening wear; the following casino destinations offer the pinnacle of opulence for when you're putting on the Ritz.
Monte Carlo Casino, Monaco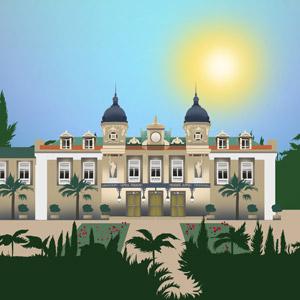 One of the oldest casinos in Europe, Monte Carlo Casino boasts the standard of luxury all other casinos try to equal or surpass. Think of Monte Carlo as the gold standard by which all other casinos are measured, and the mold for every casino scene in every James Bond film.
Monte Carlo is a tiny quarter of the tiny country of Monaco, a jewel on the French Riviera and endless playground for the idle rich. And speaking of idle rich, Monaco even has its own cute little royal family.
Built in one of the most lavishly expressive architectural styles, the Art Nouveau Monte Carlo Casino is the perfect expression of Old World charm. The idea of lavish marble columns and crystal chandeliers reproduced in Vegas all started with Monte Carlo Casino. This is the true original.
Bask in the French Riviera town which has been dubbed "an international byword for the extravagant display and reckless dispersal of wealth". Gamble at the pristine tables, and take in an opera or a ballet. And dress to the nines; it's required.
Vegas, Baby!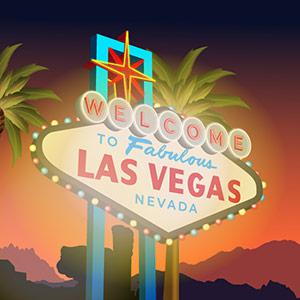 When you don't have the budget to jet around the Caribbean or hobknob with the bluebloods of Monaco, why not book a romantic getaway in Sin City? Las Vegas may be a crude and kitschy stereotype in some ways, but the city is nothing if not innovative. There are thousands of ways to relax in Vegas, and you only need to pick a theme and dive in.
If you want the ultimate in romantic dining options, Vegas is the place. You can literally order any type of food on earth, and some of it is prepared by celebrity chefs. Sure, you've taken your partner out for a burger date, but how about the 777 Burger at the Burger Brasserie in Paris Las Vegas. This Lucky 7s burger will set you back $777, but it's made of the finest Kobe beef topped with Maine lobster and served with a side of Dom Perignon.
Did you know that in 1500's Venice, the reason for all those fancy masks was for the upper classes to visit casinos on the sly? Well, in Vegas, you don't have to wear a mask to gamble, nor do you have to fly to Venice to hire a gondola. Take a romantic gondola ride through the 'canals' of Venice in Vegas at The Venetian.
The list of things to do and see in Vegas contains too much to fit into one article, but you get the idea. There is something for everyone in Las Vegas and activities for all budgets.
Go Grab Your Gambling Getaway!
There you have it; plenty of lavish and luxurious ideas for a romantic holiday for couples. For centuries couples have been going on romantic holidays for relaxation, excitement, and new experiences, to make memories that last a lifetime.
And when you choose a gambling getaway, you mix a little Lady Luck with Cupid's Arrow. And you might just come away from the experience richer in more than just memories – if you play your cards right.