In an increasingly mobile-driven world, the future of mobile payments has never been brighter. As smartphones become ubiquitous, new technologies revolutionize the way we pay for everything. From paying for your lunch to playing poker online, you hold the way to pay for everything in the future—in the palm of your hand.
Out With the Old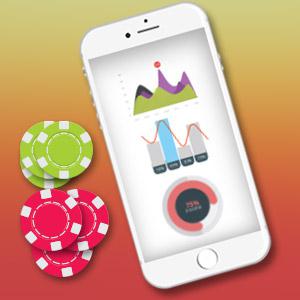 As more and more people use the internet for buying and paying for goods and services, once-king cash is being left in the dust. Writing paper checks for payment seems as ancient as telegrams in today's FinTech world. Direct deposit, PayPal, and online credit card payments have streamlined the buying and selling process for the majority of consumers.
But technology won't stand still. Add cryptocurrencies and e-wallets to the mix, and you have the perfect recipe for using mobile phone payments for everything. Banks will need to roll with the digital punches or become irrelevant.
The financial technology sector (or FinTech) is at the forefront of creating new and innovative payment alternatives. In the past, online payments were primarily used for ordering goods online (think Amazon), and the convenience associated with shopping from home.
As the online payment sector grew to include services as well as goods, the need for new payment solutions grew as well. Streaming content services like Netflix emerged on the market, and the entire music industry became cloud-based. Online credit card payments became commonplace, followed by single-pay transactions via text message from mobile telephones, leading to even newer forms of payment.
Cryptocurrency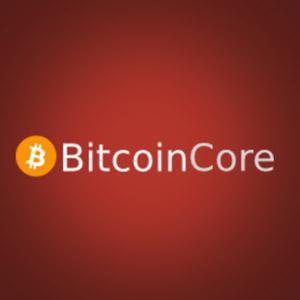 For those unfamiliar with cryptocurrency, think of it as virtual currency. It exists in a software 'wallet' on your digital device, or on an air-gapped hardware 'safe.' You can use this currency (measured in coins, as in Bitcoins) to securely and anonymously pay for various goods and services worldwide.
Cryptocurrency is open-source and not owned by one entity (i.e. a central bank). It exists on a secure and growing list of digital records known as the blockchain. Thousands of types of cryptocurrency coins exist, but the most popular (and widely-accepted) are Bitcoin, Litecoin, Ethereum, and Ripple, just to name a few.
While the value of popular cryptocurrencies tends to fluctuate wildly, there is little doubt that the blockchain is here to stay. At first, this 'outsider' currency was mostly utilized for peer-to-peer payments across borders. Cryptocurrency is a great way to make payments without foreign currency exchange fees, and to pay for non-traditional goods and services. A good example of an arena where cryptocurrency is king is in online gambling. As online casinos started popping up everywhere there was an internet connection, governments created new regulations to curtail and control their activities.
Cryptocurrency offered the perfect loophole for online gamblers. Governing bodies did not consider crypto as 'real money,' therefore, online gambling with crypto did not violate any standards in countries which ban online gambling. This is a prime example of FinTech in action. Online casino software and the burgeoning growth of the cryptocurrency market dovetailed into a seamless (and profitable) synergy.
A New Synergy
As brick-and-mortar businesses struggled to deal with the emergence of cryptocurrencies, online casinos were already offering millions of new players fast access to the action via the easy payment options available with cryptocurrency.
For countries imposing an online gambling ban, millions of new players were still able to play online poker, craps, baccarat, roulette, blackjack, and more. In addition to ending the banking industry's stranglehold on the world's spending options, cryptocurrency offered a solution to the many issues unique to online gambling.
Online casinos offered cryptocurrency accounts for players who would otherwise be unable to gamble. The same casinos also continued to accept traditional electronic payment options (bank transfer, PayPal, Neteller, etc.) for players based in countries with no online gambling restrictions. This was a win-win for everyone involved. Bitcoin was the first widely-accepted cryptocurrency used for online gambling platforms, but additional crypto-coins crept into play. At the same time, specialized Bitcoin casinos burst onto the scene. These special 'crypto-casinos' operated entirely using Bitcoin.
Gambling on the Go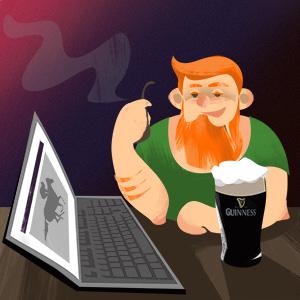 With online gaming and cryptocurrencies on the rise, it wasn't too long before the smartphone sector came along for the ride. Naturally, online casinos had an app for that. These days, most online casinos offer players the choice of playing online for real or virtual money, or gambling offline using their app. Casino gaming apps are free for download on each online casino's website, and offer the gambling enthusiast the possibility to gamble on the go.
In the UK, the most popular mobile networks now offer customers the ability to play online casinos and pay with their mobile phone bill. This convenient pay-to-play option allows customers to play online without exposing their personal data or filling out any online registration forms.
Sensitive user data is not used in any part of the online gaming process, as the user only enters their mobile phone number for the transaction. Known as direct carrier billing (or direct mobile billing), all online gaming by the casino player is directly billed to the player's mobile phone carrier, and charges show up on their regular phone bill. It is also possible to top up casino credit on a user's phone for pay-as-you-go plans.
Boku Bucks
Rather than downloading an app from a casino, a user can play online with direct carrier billing. Naturally, these transactions are facilitated by a third party, as phone companies are not directly involved with online casinos. One such player in the mobile payment sector is Boku. This technology allows your mobile phone to become a digital address and payment method at the same time. This type of seamless payment system powers a future driven by smartphone apps and online merchants.
Other companies now provide apps for direct carrier billing (DCB), including Zimpler and PayForIt. Another advantage of this type of interface is in its marketing potential. The consumer enjoys the convenience of direct access to safe and anonymous payment options.
As the popularity of DCB apps increases, so does the database of users, which is ripe for the picking. The total number of users on a particular DCB app also represents huge marketing potential for any number of goods and services. Users who express interest in a particular service receive special offers and bonuses as an incentive to try new services.
Payments Everywhere
The future of payments goes beyond online payment systems. Wherever there is a smartphone there is a payment option. Anyone with a smartphone will make payments to anyone, anywhere, at any time. Anyone can be a merchant or a consumer—or both, using one hand-held device. And leading this army of smart consumers is Gen Z, aka Millennials, who will comprise 40% of all U.S. consumers by 2020. So any FinTech company with perfect vision can see the writing on the cyber-wall. Anyone raised in the social media era is poised to make any impact on the way payments are made now, and in the future.