Many sports personalities and footballers are notorious for their gambling and excessive spending habits. Whether they're betting on the games of their teams' adversaries or hitting up land-based casinos for some blackjack and poker action, English footballers have even faced ridicule for placing bets on their own matches in the past. And what for some began as a small, innocent hobby here and there, sometimes ended up buying plush houses and fancy cars instead.
Icons like George Best and Paul Mersen are prime examples of how a promising career can quickly become pear-shaped. Still, these days most footballers are fully in tune and aware of the temptations gambling can bring along, as well as the repercussions it can easily have on their lifestyle. On the other hand, many football players can gamble fairly, freely, and happen to be pretty skilled in the games too.
Cristiano Ronaldo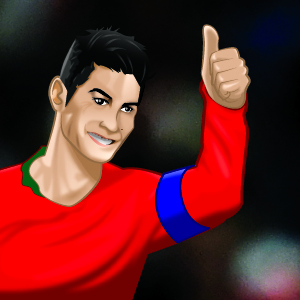 Ronaldo is well known for his incredible skills on the field as Real Madrid's top goalscorer and one of Manchester United's most famous players. Before his rise to fame, a regular Friday night would see him and his friends get together for a few games of poker, with Ronaldo often whipping his opponents with the same force and fire he uses on the pitch. His passion for the game has since seen him become an official member of the PokerStars team, and every time Ronaldo wins, he donates every last cent to charity.
Joey Barton
Former Burnley midfielder Joey Barton has had a decent career in the Premier League career –but his passion for gambling has taken over his love for football at times. Barton was wagering to the point of his career collapsing after the EFA heard that he'd placed thousands of illegal bets on football matches. Barton eventually confessed that he had placed over 1,200 wagers on various football games (including his own) between 2006 and 2013, resulting in an immediate ban from playing. In April 2017, Barton received a second 18-month ban from the Football Association after admitting to the same crime. He'll probably never hold another trophy again if he gets a third strike!
Phil Bardsley
Phil Bardsley delivered some of the best defense tactics ever seen during the Premier League 2012-2013 season. After a painful loss to Spurs a few weeks later, however, his manager discovered shocking photos of Bardsley passed out cold on a casino floor, covered head to toe in £50 notes. The spectacle was all over the tabloids and the defender is said to have faced a frenzy of backlash from teammates. Consequently, the stunt cost the defender a lot of respect, as well as his position with Southampton after team manager Paul Di Canio fired him on the spot the very same day.
Francesco Totti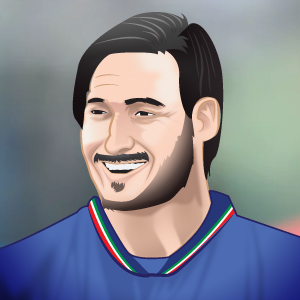 Francesco Totti is the former striker and captain for Italy and Roma. Before he became a father and retired in 2006, he was considered the top goalscorer in Roma's entire history and the oldest top goalscorer in the history books of the UEFA Champions League. In addition to being one of the most seasoned and well-respected players in football, he also has a knack for coaching the sport, acting, and poker. In 2010, Totti became an ambassador for the online site PartyPoker. His face can now be seen all over billboards and TV advertisements in Italy. Online players can even take him on from time to time when they visit the casino site.
Dominic Matteo
The Scottish player had a decent run with Liverpool and Stoke City, but he's still known as one of the football stars hit the worst with gambling addiction. Despite his massive weekly income from captaining Leeds, he just couldn't stay away from the horse tracks. In one day alone, Matteo lost more than £100,000 after betting on his favorite horse to win –and, more amazingly, he managed to win it back on another event that same day. At the peak of his gambling, however, he estimates his total losses were in the seven figures and included some of his daughter's inheritance money. Since those dark times, Matteo has managed to overcome his problem and now shares his story to help and encourage others to do the same.
Giggi Buffon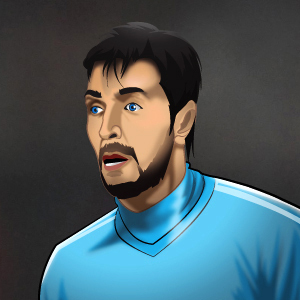 Italy goalkeeper Gianluigi Buffon has been in some serious trouble and drama throughout his career. Two of these instances were when he was investigated by officials over links to illegal gambling rings and sports betting fraud. Buffon and four other Italian players were questioned in 2006, then Buffon alone again in 2012. This was the year he received accusations for making a suspicious €1.5m transaction to a betting shop. Fortunately for him, the charges were dropped on both occasions and he was declared innocent. As for a massive wager he made on the Parma betting site, it turned out there was no record of Buffon ever placing any bets recorded for that amount, and the figure showed on his bank statement as an order for 20 Rolex watches.
Back of the Net
There has always been a hidden matrimony between gambling and football. Players earn more money in a week than we would be lucky to earn in three lifetimes. When they have more than what they know what to do with, it's understandable that most players would either throw a third of their cash down on sports bets or horse racing. Or, if you're less greedy like Cristiano Ronaldo and Mario Balotelli, become philanthropists and play purely for the fun and thrills.