The poker world knows many legends, and some of them bear interesting nicknames like 'Texas Dolly' or 'Amarillo.' Poker legend 'Sailor' Roberts traveled with both 'Texas Dolly' Brunson and 'Amarillo' Slim Preston as part of the original Texas Road Gamblers, the legendary Texas trio who took the poker world by storm.
Early Years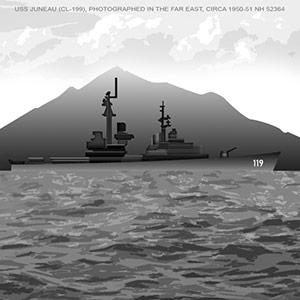 Born in San Angelo, Texas on March 7, 1931, Brian Roberts grew up in a small dusty town in Texas. The Great Depression was just ending when, at the young age of 12, Brian got a job as a golf caddy to help the family makes ends meet. While working on the golf courses, the caddies would often pass the time shooting craps. The seeds of his future career as a professional gambler were sown, and it was only a matter of time before he would embark on his legendary poker run.
Roberts was also a high school football star, but decided to join the Navy rather than attend college. It was the 1950s, and the Korean War was in full effect. But long periods spent idle at sea saw the young sailors passing their time shooting craps or playing cards. Roberts became good at gambling, and by the time he left the Navy, he had acquired some serious gambling skills, a decent wad of cash, and the nickname 'Sailor.'
On the Road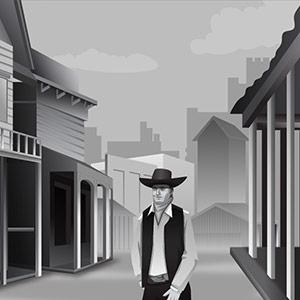 When Sailor returned to his dusty Texas hometown after his stint in the Navy, it just wasn't the same. After his success at gambling and his world travel experiences, his home town became a paltry pit stop at best. Beating underpaid golf caddies out of their low paychecks wasn't enough action for Sailor, so he hit to road in search of bigger fish to fry. Craps wasn't a stable source of gambling income, so he starting seeking out games of poker along the dusty trail.
Sailor traveled solo for a few years, hitting up small towns for low-stakes poker games here and there. As his skill increased, so did his bankroll. He occasionally found action in some high-stakes poker games. Sailor kept running into some of the same players regularly on the lonely gambling trail, most notably 'Texas Dolly' Doyle Brunson and Thomas 'Amarillo Slim' Preston. Once when playing against each other, Slim busted both of his new friends, relieving them of all their cash. But in a gentleman's gesture, Slim gave Doyle and Sailor some cash back to get them to their next game.
The Texas Road Gamblers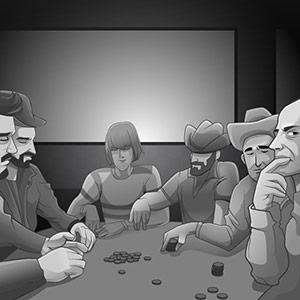 During the dirty days of playing back-room poker games, highway robbery was commonplace. Sometimes a lucky gambler left a card room with his winnings, only to be beaten and robbed by thugs lying in wait. It paid to partner up, so Sailor, Doyle, and Amarillo Slim began traveling together to poker games. As they were often on the road for months at a time, this partnership also meant sharing road expenses like gas and hotel rooms. They also pooled their bankroll, sharing their wins—and losses—among themselves.
The partners traveled the southern poker circuit for years. During a six-year run of gambling together, the group also began supplementing their income by taking side betting action on sports. They also heard about high-stakes poker games in the granddaddy of all gambling towns, Las Vegas. The trio happily hit the trail to Vegas wearing their finest poker faces. Although things did not go quite as planned.
A Run of Bad Luck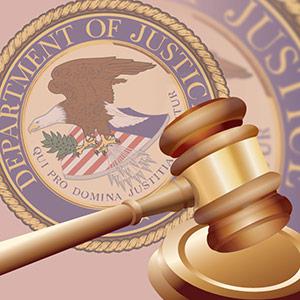 When the brash young Texans hit Vegas in the late 50s, they were feeling confident. Together, they had taken Texas and most of the South by storm, and their legend was growing. However, Lady Luck was not on their side in Vegas, and after just a few days, the group had lost all of their money. With this catastrophic loss came the end of their partnership. They decided to remain friends, but to go their separate ways in the gambling world.
In the early 60s, Doyle Brunson was diagnosed with a golf-ball-sized lump in his throat, and was immediately hospitalized. Sailor Roberts dropped what he was doing and went to his friend's side, and stayed there for two weeks. Brunson recovered, and the two friends went back to their gambling, until a change in gambling law spelled tragedy for Roberts. The Federal Wire Act of 1961 made it illegal to use the phone for anything relating to gambling. This law put a damper on such activities as bookmaking and sports betting across state lines.
Doyle and Amarillo Slim dropped sports betting like a hot potato, and continued playing poker instead. However, Sailor kept trying his luck in sports betting, and found himself in jail for bookmaking. After a year in a minimum-security prison, he was released, and decided to never bet on sports again—unless it was legal, as it was in Las Vegas.
The World Series of Poker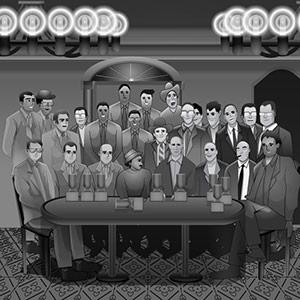 In the early days of the poker scene, it was very hard to find a good place for high stakes poker. Long before the megaresort casinos of the Las Vegas Strip were even an architect's dream, poker games began springing up in smaller downtown Vegas casinos with oily sawdust on the floor. These types of places did not attract too many high rollers, but for the Texas Road Gamblers, it was downright homey. As the Vegas poker scene grew, so did the fame of the game. A small gambling den called Binion's Horseshoe saw most of the poker action at the time.
Benny Binion created the World Series of Poker (WSOP) in 1970 to highlight the best and the brightest poker players at the time—and to rake in some big bucks at the same time. Though Vegas had once whipped the Texas Road Gamblers like red-headed stepchildren, the trio had since become regular winners on the Vegas circuit.
The first WSOP contest consisted of the seven best poker players at the time, each invited by Benny Binion. Those players were Johnny Moss, Puggy Pearson, Crandell Addington, Carl Cannon, and the Texas Road Gamblers: Amarillo Slim, Doyle Brunson, and Sailor Roberts. Johnny Moss was voted the best poker player and took home a silver cup. In later WSOP events, higher cash prizes were awarded, along with the coveted WSOP golden bracelet, which was presented to the best all-around poker player.
Sailor Roberts won his first WSOP bracelet at the 1974 WSOP in the $5,000 Deuce to Seven Draw event. He won his second and final WSOP bracelet in 1975. In addition, he raked in $210,000 in cash. His old Texan poker pals were there at the tournament playing against him, but they smiled when Sailor took the top prize.
Poker Hall of Fame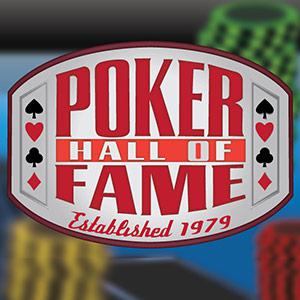 An even higher award awaits the very best poker players in the world, the Poker Hall of Fame, created in 1979 by Benny Binion to honor the very best in the game. To be inducted into the Poker Hall of Fame, a player must be at least 40, played high stakes against top competition, and must have earned the respect of their peers. Doyle Brunson was inducted into the Poker Hall of Fame in 1988, after winning a whopping 10 WSOP bracelets. Amarillo Slim Preston was inducted in 1992, but their poker pal Sailor Roberts died before being inducted.
Sailor Roberts won and lost vast amounts of money over his storied career. His friends reported that he was rich many times, then was broke by the end of the year. But Sailor loved the game and the camaraderie more than just the bucks. He played hard and fast most of his life, and eventually he died from cirrhosis at age 61 on June 23, 1995.
At the written request of several of his peers, most notably Doyle Brunson, Sailor Roberts was posthumously inducted into the Poker Hall of Fame in 2012. His best friend Doyle's modest words summed up the legendary life of poker legend Brian 'Sailor' Roberts: "I always considered Sailor to be as good, maybe better, than myself. In fact, because he was a few years older than me, I considered him as my mentor as well as my best friend." – Doyle Brunson