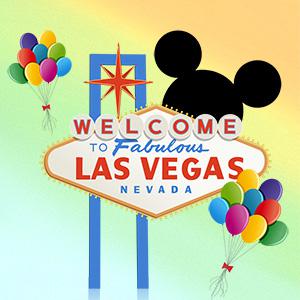 MGM Resorts International has announced plans to create its own solar energy farm some 25 miles northeast of Las Vegas to supply renewable energy to its 13 casino resorts in the Las Vegas area.
Expected to be capable of producing up to 90% of daytime power needs across the company's properties, the 100-megawatt photovoltaic array of solar panels is projected to come online sometime in 2020.
MGM Resorts has partnered with Invenergy, a Chicago-based developer of renewable energy products, to launch the project.
The array will be comprised of some 336,000 solar panels, is expected to employ approximately 350 people throughout the construction phases and to generate sales and property tax revenue for the county of around $20 million.
The array would be enough to power 27,000 Las Vegas homes.
Between the endless bright, blinking lights of the Las Vegas Strip, scalding desert heat that makes indoor life nearly insufferable without air conditioning, 148,690 hotel rooms and unending casino floor space filled with light, sound, video poker and slots machines, surveillance systems, the computers tracking it all and the 24-hour nature of the town, Las Vegas has long been a massive power consumer in the middle of the southern Nevada dessert.
To encourage clean energy power generation, the Obama administration designated some 19 sites nationwide to fast track utility-scale solar development, and MGM has been quick to hop on the bandwagon.
In the run up to the project, in 2016 MGM Resorts terminated its contract with NV Energy, a public utility and primary supplier of electricity to both northern and southern Nevada, paying a $86.9 million exit fee to be free to begin buying its energy on the wholesale market. The rational behind the decision was to be able to do the solar energy project.
The project itself will be built on 640 acres of Federally owned land at the juncture of U.S. Highway 93 and Interstate 15, in the vicinity of the Apex Industrial Park, with all the energy going to MGM for 20-years under the terms of the lease agreement.
Wynn is also in the clean energy game
Wynn Resorts has also embarked on a similar project, severing its ties to NV Energy in 2016 and kicking down a $15.7 million exit fee in the process. The Wynn project is being built some 375 miles northwest of Las Vegas in partnership with Enel Green Power North America and will produce approximately 20 megawatts.
With completion expected later this year, the Wynn project will send power to the $1.5 billion Wynn Resorts Paradise Park development in Las Vegas using the existing public utility grid and is expected to provide 100% of the casino-resort's energy needs.
Where the race began
The race to clean energy on Las Vegas started when MGM first placed solar panels on the roof of the Mandalay Bay convention center back in 2014, eventually expanding the project to include 20 acres of roof top with the ability to produce 8.3 megawatts of power by 2016. The project itself is still the largest single rooftop clean energy production system in the US.
MGM's stated goal is to be able to produce 30% of its power from clean energy sources with no carbon emissions once the new project is live, with a future goal of producing 50% of all the company's energy use in Nevada as battery technology progresses to allow for storage and night use of the grid.
"Protecting the planet is a business imperative for MGM Resorts, and it is our responsibility to find innovative ways where we can use clean energy to power our resorts," Chairman and CEO Jim Murren said in a written statement to the Las Vegas Review-Journal. "Incorporating renewable energy into MGM's portfolio will fundamentally reduce MGM's environmental footprint."
Hyatt Hotel now included in Silverton project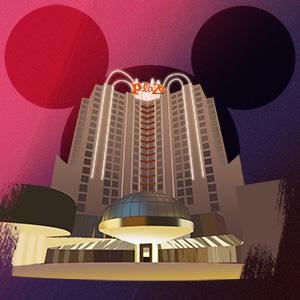 Silverton Casino Hotel owner Ed Roski has announced more dining options and a new hotel will be added to the existing 300-room Silverton hotel and casino located at the southern end of the Las Vegas Valley, in Enterprise, Nevada.
Construction workers broke ground on the $60 million Silverton Village project last week in a project that is planned to offer a five-story Hyatt Palace Hotel with 150 rooms together with food options including a Blaze Pizza, Starbucks, Panera Bread and Firehouse Subs restaurants.
Located along side Interstate 15, which has seen some 50,000 cars per day pass by the Dean Martin, Blue Diamond intersection, the retail section of the new project will span 28,000 square feet over four separate buildings, with the Hyatt located next to the existing Cracker Barrel and store.
The Silverton already offers up a 69,056 square foot casino and contains a 117,000-gallon aquarium among other attractions.
Silverton Village is set to be the last but possibly not possibly final addition to the property and will bring an 18-story tower of time share apartments developed by the Florida-based Berkeley Group. Silvertom will still have some 30 acres of remaining land that could be developed. Once set to host a 20-story, 375-room hotel tower, plans were scrapped when the economy tanked.
After the announcement of increased dining options and noting that more were still to come, Silverton CEO Craig Cavileer told the Las Vegas Review-Journal the company was still trying to figure out whether developing the 30 acres was something worth pursuing at this time.