Game of the Month
Rudolph's Revenge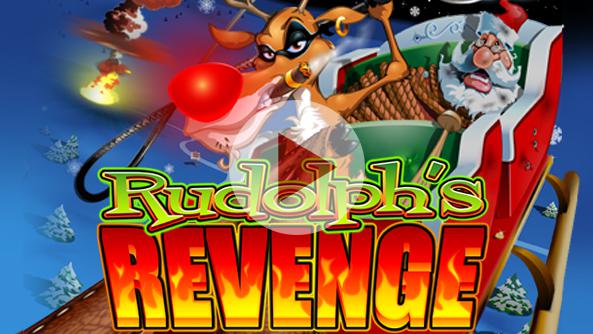 Christmas may be over, but Rudolph is just getting started: our Game of the Month this January is Rudolph's Revenge. What makes Rudolph's Revenge so popular among players? It could be the adorably wrapped gift symbols; it could be that Rudolph's Revenge has a fixed bet, making it even easier for new players to play. But to be honest, it probably has something to do with the jackpot, which is almost always over $50k. This January, help Rudolph get his Revenge on Comet, on Cupid on Do
Real players' comments on Rudolph's Revenge:
"I never liked the Rudolph song, but the idea of him getting revenge for everything is hilarious."
"This is my favorite game for managing my bankroll. That $2 fixed bet is a lifesaver."
"This is the only holiday game I play all year-round. Especially when that jackpot gets up there."
"I'll be honest, I do not like Christmas. It's too cold out! But I cannot stop playing this game."
"All the numbers are wrapped like little gifts, and the tiny captured elves are so cute!"
"I thought Santastic was my favorite winter game, but now it's definitely Rudolph's Revenge."
Play Now
Previous game of the month:
Break out the ketchup, mustard and other condiments that stain. The December game of the month is Food Fight. This is THE game for the jackpot hunters on our site. Food Fight is different from our usual jackpot games: there are not one, but SIX jackpots to go for based on the size of your bet. Does that mean that the more you bet, the more you can win? Not necessarily. This is where the strategy comes in. Right now, betting 25¢ per line, the maximum Jackpot you could win on Food Fight i