Game of the Month - Best Casino Slot Machine
Voodoo Magic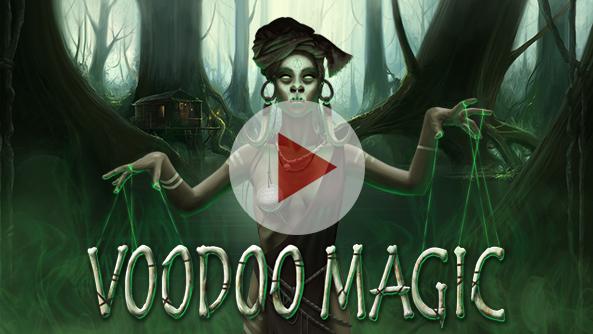 Things can get spooky in the bayou… embrace the mystical powers of the swamp with our February Game of the Month: Voodoo Magic. Snake, skull and dagger symbols haunt the reels, and Voodoo Priestesses are wild. Last but not least, the scatter symbol is the infamous Voodoo Doll. Players don't just love Voodoo Magic for the eerie graphics; they love the insane multiplier bonus you can hit on the feature. Any scatter win awards up to 25 free games, and here's the best part… There's a ch
Real players' comments on Voodoo Magic:
""Scary! But in a fun way ☺""
""This game is my all-time favorite, and now I can play on my phone!""
""I won $6,542 waiting for a cab, so I'm definitely a fan.""
""Voodoo is so cool, I'm so glad to find a game about it.""
""I got a 25x multiplier. I didn't know it could go so high!""
""Maybe I'm just lucky, but I kept hitting the feature.""
Play Now
Previous game of the month:
Christmas may be over, but Rudolph is just getting started: our Game of the Month this January is Rudolph's Revenge. What makes Rudolph's Revenge so popular among players? It could be the adorably wrapped gift symbols; it could be that Rudolph's Revenge has a fixed bet, making it even easier for new players to play. But to be honest, it probably has something to do with the jackpot, which is almost always over $50k. This January, help Rudolph get his Revenge on Comet, on Cupid on Do