If you're a frequent gambler (particularly online), you may often hear or see the terms 'Gambling Commission' or
'Gaming Control Board'. You can probably take a wild guess about what these mean and who these entities are,
but we decided to look at them in more detail to help gamblers gain a better understanding of how gambling is
regulated, why there are restrictions for certain games and countries, as well as how we came to adopt these
boards and appointed committees in each part of the world.

What is a Gaming Regulator?

First of all, there are multiple different gambling regulators across the globe; particularly when it comes to the U.S.
Some countries have multiple gaming authorities which are non-departmental public bodies to their own
government. These can include everything from generalized control boards or commissions, racing and Parimutuel
commissions, lottery corporations, divisions of consumer affairs or a gaming board of advisors. Each one serves its
own purpose in regulating and supervising the gambling laws for that particular country, region or state.

How Did They First Come About?

The first federally recognized gaming commission dates back to around 1988, when the Native Americans
established the Indian Gaming Regulatory Act. After all, these were the people responsible for bringing much of
the world's gambling pastimes to the states, which is why they have such a close relationship with the various
governments. It's also why they have so much jurisdiction when it comes to operating certain classes of games as
well. These "Tribal-State Compacts" means that the state receive a large chunk of revenue from the tribal-owned
casinos, in exchange for them having exclusive rights to offer games, and territorial advantages over other casino
operators.
As more and more countries adopted new gambling laws and lowered the restrictions in the years that followed,
this naturally attracted a wider base of players. But, as with anything that grows in popularity, so do the problems
associated with it. This meant that casinos both online and offline would now have to address challenges such as
underage gambling, addictions, theft, fraud, and a string of other problems which would be very difficult to
manage if it weren't for the gaming authorities.

When these issues became more and more apparent, other countries began setting up their own gaming control boards.
The UK jumped on the bandwagon in 2005, when they established the Gambling Act and assumed full power in
This isn't surprising considering it was the British colonies which were the ones to first implement national
lotteries for raising extra sources of revenue in the 18 th and 19 th centuries. The legislation was set to regulate
everything from arcade games, slots, bingo and lotteries to remote gaming online.
Other countries such as China and Japan have only legalized certain forms of gambling in the last few years, but
most are actually banned. Even though Macau is considered the "gambling capital of the world" and China were
the first to invent playing cards – their laws are still heavily regulated when it comes to both online casinos and
land-based venues, primarily due to illegal gambling in the country. The same laws still apply to Hong Kong, but
because it's still part of English common law, the approach to certain forms of gambling is more liberal.
In Australia, gambling is considered a major health issue, with almost 80,000-160,000 experiencing some kind of
gambling problem. There are regulatory bodies under the Commonwealth for each continent, including the ACT
Gambling and Racing Commission, Independent Gaming Authority, Department of Racing, Gaming and Liquor etc.
Pokies are the biggest attraction for Australian gamblers, and they are also big fans of lotteries too. All of which are
owned by state government and private sector companies.

What Are Gaming Commissions Responsible For?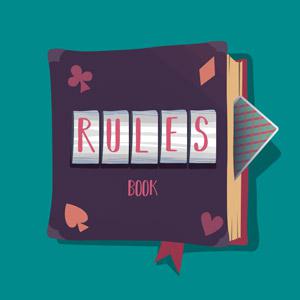 We've established what they are and some of the countries which have them. So let's talk about what they
actually do. First and foremost, the objective for these authorities is to eliminate illegal gambling operations and
crime, on top of providing protection for the vulnerable. This doesn't just include individual players and
consumers, but also shielding the casinos themselves.
Gaming commissions are responsible for issuing licenses to vendors, advising the governments on gambling-
related issues, and liaising with police to combat suspicious and illegal gambling activities. Their remit covers
practically everything to do with gambling in that area of the world, including implementing new laws and
practices, issuing fines and penalties, providing services and anonymous disclosure for problem gamblers,
conducting surveys and research on gambling-related topics, investigating suspicious licensees, and even dictating
the types of and classes of games which each establishment is permitted to operate.

What Happens When An Operator Displays Unlawful Behavior?

Gambling Commissions are required to carry out assessments of every gambling operator, bookmaker, or betting
service each year. If it comes to light that the company has not been following standard practices or has done
something unlawful – it's not just a slap on the wrist they can expect. They will either face some kind of financial
punishment, dismissal, or be instructed to raise their standards.
There are several things that casinos can do wrong. Whether it's failing to prevent money laundering, producing
misleading advertisements, delaying a player from withdrawing their winnings or simply offering a game which is
otherwise not permitted. This results in some serious consequences from the gaming authorities, including heavy
fines and possible jail time for those responsible.
One of the best examples of the gaming commission's wrath towards unlawful operators was when 32Red got
fined £2million on the spot for failing to acknowledge and support a problem gambler. He had deposited £758,000
with the company over the course of 2 years, and they failed to check whether he could afford the bets he was
placing, despite several previous regulatory rulings.
Another more recent example is the Steve Wynn sexual misconduct case. Though offenses like this are usually
dealt with by the higher courts regardless of the industry, the former CEO's company was fined over $50m
collectively within the last 2 months – all of which were issued by the relevant gaming commissions. If it weren't
for the fact that Wynn Resorts is one of the world's largest casino operators in the world who provide a mammoth
chunk of revenue to the states each year – they no doubt would have lost every single one of their gaming
licenses.
The thing is… for a company of that scale, we are pretty much talking pocket change. However, for smaller online
casinos and betting shops, a fine for even a fraction of the size above could have detrimental effects on that
business's future operations, prospects, and of course their reputation.

What About When the Commissions Themselves Face Criticism?

Believe it or not, the commissions and boards have also had their fair share of controversy in the past. The Ontario
Lottery and Gaming Corporation had to review their practices a few times over the course of the last decade. This
was mainly due to incidents involving stolen lottery tickets from convenience store clerks, and the circulation of
fraudulent tickets. The OLGC supposedly turned a blind eye to these incidents.
Although it's not exactly known what kind of punishment they received for allowing such events to take place –
they have since mandated new security measures to protect lottery participants and winning customers.
This year, the UK Gambling Commission was seen to have voided all open ante-post bets placed on BetBright's
horse racing games, as well as wagers placed months in advance for the Cheltenham Festival and football season
to start in August. The reason was due to BetBright selling their technology to 888.com shortly after the races were
due to be held. The takeover company confirmed they would honor the outstanding bets placed by punters prior
to the sale, yet nothing ever came into fruition from their side.
In Chile, the head of the Chilean Gaming Control Board (SJC) was forced to resign from his position by Chile's
president in 2016, after controversy arose over the awarding of a license to a random casino. The incident
followed a brutal 2-year bidding process by another eligible operator.
According to sources, the casino group's proposal for the license (for which they were more than a suitable fit) had
been rejected on 3 separate occasions, and caused turmoil in the media before it was later awarded to the novice
operator elsewhere in Marina Del Sol.

Final Thoughts

Many people are quick to badmouth regulatory commissions, but the truth of the matter is: we would be far worse
off if they didn't exist at all. Without them, it would pave the way for illegal casinos to target innocent patrons and
dupe them out of their hard earned cash. But, because all legit casinos online and offline are officially licensed by a
regulator, it makes these rogue casinos much easier to spot.
Gamblers and consumers have reached a point where they will no longer tolerate any sort of dodgy behavior, and
it's mainly thanks to the gambling commissions and boards that we can protect ourselves from these sites. So, next
time you go to play your favorite casino games online for real money, remember it's because of these guys that
you're able to do it safely and have fun in the first place!
when it wagambling became legalized throughout the states and other countries,
as there are over 70 states where gambling is actually permitted.
But we're not just talking how much you can win on a slot machine or whether your favorite variant of blackjack is
permitted in a casino, these guys do much more than that.