Video poker has sky rocketed in popularity in recent years. Based on 5 card draw, video poker is a blast to play as it focuses your attention on a series of choices that can affect the outcome of random events in your favor for both fun and profit. Since video poker gives you a degree of control, making the right choices can dramatically increase your return over the long-term. In this article, we'll highlight a few do's and don'ts of playing video poker to help you stay ahead of the game and have a great time doing so.
While you don't have to deal with pit bosses, dealers or worry about casino etiquette, online video poker players often overlook details that may not seem at all important at first glance but which can affect your chances of winning in multiple ways. Let's look at some basic do's and don'ts to get you started off right!
Do's
Check the pay tables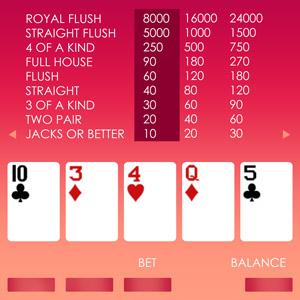 Video poker is one of the only casino games that actually tells you the exact payback for all the different ways to win up front. Every video poker machine here at Planet 7 has what's called a pay table at the top of the screen. This tells you the exact payout for certain hands depending on how many coins you play.
For example, in All American Poker you can bet 1 – 5 coins. Bet one coin, hit that ever-elusive royal flush and one coin pays off 250, while 5 coins 4,000.  In Bonus Deuces Wild hit the royal flush and 1 coin pays off 800, while 5 coins 4,000. Notice the difference? In Joker Poker at Planet 7, a 1 coin royal flush pays off only 500, but 5 coins pays out a stellar 10,000! Studying the pay tables of different games is one of the best ways to get the most bang for your buck.
Play the max amount of coins
That also leads us to our next tip: always play the maximum amount of coins. Winnings in video poker climb dramatically with the number of coins played, and, as noted above, this varies by machine. The stronger the hand you have the higher the bonuses associated with max coins. At the same time, the denomination of max bets also varies by machine, so if you like the pay table on one machine but find the max bet is too big to carry your bankroll for the time you want to pay, simply move on to another machine and play that one at the max. Again, it's better to play the max, in terms of how much you can win than to play a machine at one coin if you want to realize the full possible winning potential.
Think strategy
Each type of video poker game has its own unique strategy. And, as poker is a game of skill as much as chance, doing your homework and using your brain can go a long way.
Let's say you're playing Jacks or Better. Only ever break up a flush (five cards in order all of the same suit) or a straight (five cards in numerical order) when you're holding four cards that could be a royal flush.  For example, say you have all hearts, a 9, jack, queen, king and ace. With the payoff for a royal flush being exponentially higher than a simple flush, 4,000 vs 250 at 5 coins, you discard the 9 and hope for a 10 of hearts, as you are still left open to a simple flush with any other heart or a pair of jacks or better with any other face card.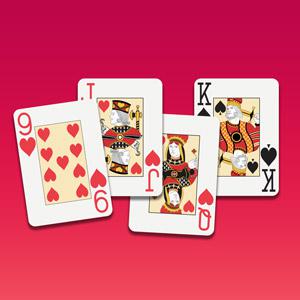 It's also always better to keep a low pair instead of a single high card.
Finally, it's best not to draw looking for an inside straight, i.e. a straight in which the middle cars as opposed to one that could be played at either end of the straight, is missing. For example, 3-4-5-6 can have either a 2 or a 7 on each end to make it a straight. Whereas a 2-3-4-6, needs a 5, meaning there are only 4 ways to make a straight, as opposed to 8 ways to make a straight with the first hand.
Putting in the time to familiarize yourself with the strategy for the video poker game you choose to play can go a long way in improving your winnings over time.
Practice first
Planet 7 casino offers an instant play feature, where you can play for free to practice. Practice how to play different hands in different games and learn from your mistakes. It's always a good idea to get a feel for the different games before switching to real money and going for the gold.
Don'ts
Don't get carried away
Go balls to the wall too early and you'll blow your bankroll. Setting a reasonable budget for each game is key to long-term enjoyment and success. Take a look at our 7 fantastic budget management tools to help you keep things in line. Discipline is an important part of poker. Don't fall in to the "just one more hand" or "double up to catch up" trap.
Don't get too smashed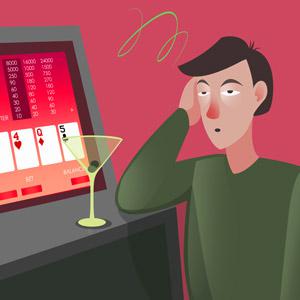 Yes, it may sound silly, but watching your alcohol intake while playing online video poker is an important part of a winning strategy. Of course, it's important to enjoy yourself, but keeping your head clear and making good decisions is mission critical over the long term.
Don't rush
Remember discipline is important in video poker, it's a thinking person's game, so it's important not to rush your hand. Taking time to consider your options carefully and doing your best to make the best possible decisions can make a world of difference to your bankroll and enjoyment level.