Some confuse the term social gambling, with simply gambling in a "social" environment, such as at a friend's house, in a bar, or a live casino. But, what social gambling actually refers to is social media.
You can pretty much use social media for anything these days. Companies use it to market their businesses and products, individuals use to buy and sell unwanted items, get up to speed with news and trends, upload and save all of their pictures and memories in one place, and of course, interact with friends, family and followers.
So when it comes to gambling, how does social media platforms such as Facebook, Twitter and Instagram fit in exactly? It's a good question, but an easy one to answer! Although most social media applications are free, casinos and gaming operators are fully aware that they cannot charge people to play their games, so what do they do as an alternative? Offer incentives and bonuses such as free spins, additional chips, and other rewards in a bid to entice players to come away from the networking site and land on their own platform instead. That way, they have full freedom and jurisdiction as to what gets advertised and presented to the player when they first see the landing or homepage.
But, that's not the only sales and marketing methods casinos and establishments use. Many also create their own applications which can be quickly downloaded and installed onto a mobile, tablet or Smart device. This means that people aren't required to wager any real money, but it's a great way to get gamblers and social media users, used to the services and products available, so that they might be more inclined to try out other games.
Not only does this enhance brand awareness and credibility, it's also considered a very clever marketing strategy.
Differences between social gambling and traditional gambling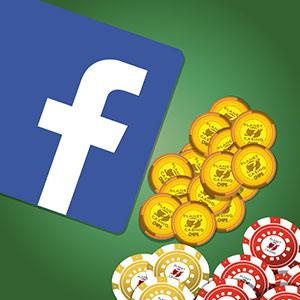 There are various differences between gambling as we know it, and "original" gambling as it were. Firstly, traditional gambling involves a person visiting a land-based casino or an online casino to place bets, whereas social gambling generally tends to include multiple people. With traditional gambling, players are also required to place bets using real money, but in social gambling this is not the case and players can use virtual chips instead.
What many people fall into the trap with, is the fact that many of these online organizations and games providers do not meet the legal requirements associated with online games, but the definition of "legal" also bears a lot of uncertainty and gray areas. But, you'll always find that these providers have their own tactics for enticing players to choose them over online casinos. Although you'll find both online and offline casinos offering incentive and rewards schemes, social gaming providers also give handouts too. In a bid to get players to spend REAL money.
The pros and cons of social gambling online
Not only is social gambling a fun and entertaining way to play games online, whilst you interact with friends and like-minded players, partaking in such games, also allows people to get familiar with real-money gambling games in both online and offline casinos, giving them better chances at winning in a real-life scenarios. It also allows people to share and shout about their results and experiences with their followers afterwards. Many providers even give you the possibility to create your own avatar, which makes the whole experience a lot more personable and unique.
But, like anything, there is usually a downside to playing social casino-themed games. Because the game providers do not hold an official operating license, players aren't able to place any real money bets or win money from these games. Another disadvantage is the fact that people can still easily become addicted to this form of entertainment, and while many of them are multi-player games, such games like slots for example, are games you can only play on an individual basis – both of these points actually make the act of playing social games time-consuming, and rather "anti-social."
What does the future look like for social gambling?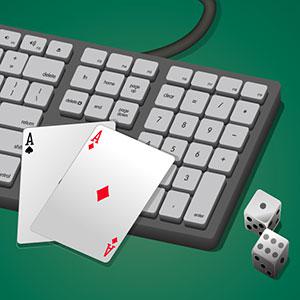 Everyone knows that social media has become one of the biggest marketing funnels in today's modern world. Though businesses have to pay for the exposure of their products and services, in hindsight – social media will always have far greater reach than what these smaller online establishments can even hope to achieve. Even if these platforms are where the real money is at.
That being said, gambling operators are always looking for ways in which they can fully integrate themselves into social media, to boost the player count and reaching new demographics and audiences. As incentives and rewards schemes seem to be the best way of doing that, many have been prompted to rethink their marketing strategies and offer more virtual goods in things like "Facebook currency" in order to unlock additional features and games.
It is likely that as social media-based games advance, the skills of the players will as well. This is a trend currently following the same principles as Esports betting, daily fantasy sports, and other skilled gaming which appeals to a large proportion of the millennial population today. Live dealers in casino games are also likely to become more popular as the growth of social gaming continues.
At current, all dealers in online games are automated, but if a human were to act as the dealer or croupier instead – this would probably make for a much more realistic experience and be more in line with the "social" aspects of social gaming.
Infinite possibilities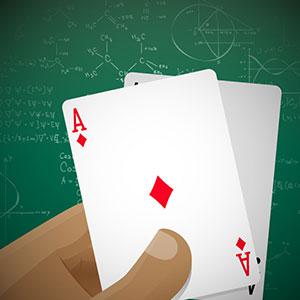 Social gambling could also evolve to the point where virtual reality takes over. Imagine sitting on the surface of mars playing a round of Jacks or Better with Elton John. Would be pretty cool right? VR allows us to be placed in environments with people we could only dream of being in or meeting – so what this could do in terms of the overall casino experience is unthinkable! VR has certainly made a breakthrough since it first emerged on the market a few years back, so it is only natural that this form of gaming makes its way onto Facebook and online casinos. People are likely to pay for the full Las-Vegas experience without actually having to travel to Nevada and spend a shed-load of money, making this very much a possibility.
Advertising costs could come down also. This is very much a problem for many start-up businesses looking to broaden their reach online at the moment. As the costs-per-install go up drastically, finding users willing to part with any kind of money is proving to be more challenging in an ever-evolving free-play market. It is believed that this will change as company's find new ways to target different audiences using alternative social channels and means to advertise their products.
The Asian market is also reporting to be expanding in the last 2 years. As governing officials and the boards lower restrictions on who and how long you can gamble for, more and more people are stepping into brick-and-mortar casinos throughout places such Vietnam, Cambodia, entailing that it's only a matter of time before they become permitted to gamble in online casinos and through social media.
The inhabitants of Wall Street are heard to be taking a keen interest in social gaming too. Investors see it as a market which can be more valuable by drawing attention to free-to-play games and non-gambling social casino games. There also seems to be a niche market for scientific and strategy-based games such as Blackjack, even though most of these will never be as popular as traditional slot-machines.
Interesting facts about social games
#1 – Surprisingly more popular than online casinos – We were also quite surprised to find this one out! The number of players in social casinos, actually exceeds the number of visitors in online casinos by 20 times. Social gamblers tend to spend a lot of time on slot machines, and as we mentioned, they also like to brag about it! This feature alone, makes it a more enticing platform than an online casino.
#2 – Facebook is the biggest culprit – This one should come as less of a surprise, considering it is the most mainstream and popular social networking site in existence. That's why 60% of social gambling is done directly through Facebook as opposed to other platforms like Twitter or Instagram.
#3 – Asia is the largest social gaming market – Despite their restrictions on all forms of gambling, Asia's gaming revenues increased from 2.33b in 2016 to 2.5b in 2017. With Macau already leading as the world's gambling capital – social gaming could well follow in the future.