There are plenty of reasons why gamblers choose to play their favorite casino games online these days. Not only does it save you from having to venture out on a cold winter night and hire a babysitter to look after the kids, you don't have to worry about staying off the alcohol, paying for any taxis, or even getting dressed up for the occasion! But of course there are some real genuine reasons for choosing online gambling over a live casino or brick-and-mortar establishment. Here are some of the main reasons why!
Costs
It's no secret that you are going to be spending money, otherwise what is the point in gambling? But, aside from what you plan to use in your bankroll, other expenses can easily rack up when you choose to visit a brick-and-mortar casino, particularly if you have to travel abroad and account for flights etc. But even visiting your local casino means you'll likely rack up a drinks tab and then need a cab home afterwards. You may also wish to dine in a restaurant beforehand, or spend some time in the casino's other amenities – and unfortunately, that kind of entertainment doesn't come free. It's easy enough for the dollars to disappear in a slot machine, but by playing online, you are eradicating the need to splash out on all these other things just to make sure you have a memorable night. At least if you're at home having a few drinks, you're more likely to remember it more anyway! Plus you don't have to worry about booking into a hotel and missing that overpriced breakfast either!
Convenience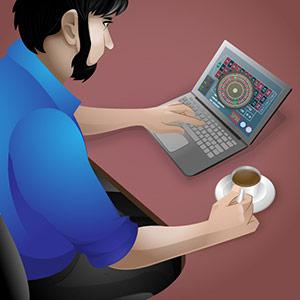 This should probably be the main one, as ease of access and convenience matters to a lot to people these days. As we said in the introduction, visiting a live casino can be an amazing experience, but it always comes at a cost (not the monetary type) which can be in the form of having to make multiple arrangements just for your night to come together. This can be from arranging childcare, bookings places to eat, booking places to stay, getting home, cramming all of your belongings into your luggage, and even trying to navigate around a city or place you've never been to before. Ok, it's not like those things are going to cause you any major setbacks – but when you can eliminate having to do those things completely, and can still have just as much fun and satisfaction from your computer screen, it does make you want to weigh up which one is going to drain you more of energy right!?
Variety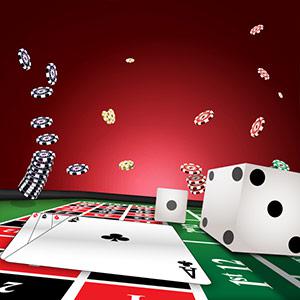 Of course, if you step into a casino you'll be instantly greeted by a multitude of games ranging from slots machines, to poker rooms, to roulette wheels and an array of table games offering favorites such as craps, baccarat, keno, and more. Another form of betting you won't be able to do so easily without stepping into a live casino is race track betting, however; when it comes to gambling online, there are an exceptional amount of different variants of games which simply cannot be accommodated for in brick-and-mortar. This is because the casinos themselves are restricted when it comes to resources; staff, dealers, and the overall space and capacity of the building. Meaning you might stumble across your favorite game, yet there are not enough available seats for you to sit down and play. Setting you up for disappointment and a long wait. In a virtual casino – these kind of problems are eliminated.
Promotions and freebies
You may well get offered a few free shots or a snack when you step into a live casino, but that's pretty much the only complimentary offers you can expect in these lavish gaming venues. Your computer screen certainly might not be able to pour you your favorite malt whiskey, but 90% of online gambling sites do usually offer bonus codes and incentives which can be really beneficial. When you register to an online casino, they will always provide you with an introductory discount, usually accompanied by a number of free spins, access to free games and even cash back incentives. VIP customers are often blessed with discounts and bonus codes every week too! So rather than spending all of that money just to sit at a high-roller table – by enrolling in an online casino's premium program, you're much more likely to save tons of money, whilst still receiving additional rewards. Every week!
Learning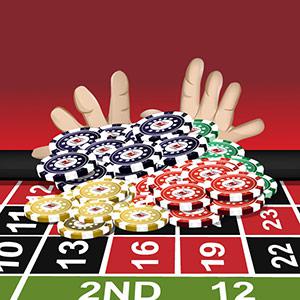 Online casinos also act as the perfect training ground for those who aren't so accustomed to the rules and game dynamics on certain games. In a live establishment, this situation can be quite daunting and embarrassing for some. Particularly if you are up against other, more seasoned players. Not only can this be a setback for your chances of winning or beating other players, these people are usually quite happy to express their frustration when it comes to amateur gamblers. Everyone likes to feel like an expert when going up against the house at the end of the day, and practicing in an online casino is the best way to get familiar with the games you're not so confident in. The best part is, most online operators allow you to play for FREE before risking anything in your bankroll or asking you to put forward a wager. Something that a live casino generally doesn't allow.
Tolerance
The heading for this one might sound a bit strange, but what we mean in terms of tolerance is the fact that not only do you have to put up with other players in a live casino (some of which can exert too much confidence, keep you waiting for a space on a slot machine, be completely drunk and obnoxious, or simply showing you up at a poker table) all of these things can lead to a bit of resentment when it comes to other players and their tendencies to get on your nerves. Other things you could find quite annoying is the music being played in the casinos, smoke being blowed everywhere, loud noises, dazzling lights, queues, lack of car parking spaces – you name it. There will always be something or someone that dampens the experience in some way. Whereas online casinos, the only person you need to worry about is you, what CD you're going to put on next, and whether you've stocked up on enough booze and toilet roll for those occasional bathroom breaks!
Conclusion
There are an abundance of other comparisons that could be made between live casinos and online gambling. For one thing, you only need a decent internet connection to get the most out of playing games online. You don't need to dress up for the occasion, you don't have to book into a hotel or drive anywhere, and all of your winnings are 100% safe and secure because there is no cash involved. Plus there is essentially no limitations to what games you can play because every kind of variant is generally available with online casinos, and you can spend endless hours of fun enjoying each and every one of them!