Here you will learn everything needed to start playing with the top crypto game. This is your guide to crash gambling; a bitcoin game where you choose when to cash out or risk crashing out!
What is Crash Gambling?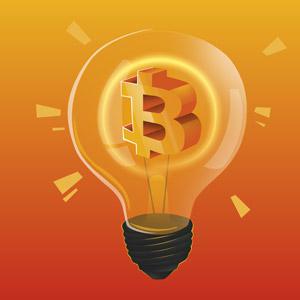 We'll keep it simple. Crash gambling is an easy game to get into and is unexpectedly entertaining. It's the perfect choice for a game to play when you lack motivation and want something chill to enjoy.
Crash gambling bitcoin games work just like other similar crash games. When the round starts, the line or bet multiplier increases until it reaches breaking point and crashes. The goal is to hold on as long as you can for maximum rewards without being too greedy and missing the jump-off.
House Edge
The house edge for these types of gambling games is typically between 1% and 3%. However, a site featuring a 15% house edge isn't as uncommon as you'd expect.
As is the case with online casino sites and games — the lower the house edge, the better for players.
Best Crash Gambling Sites for Bitcoin
Here's our shortlist of the best crash gambling sites for bitcoin games. The sites we feature include a range of payment methods and top-rated casino platforms and offer an entertaining experience backed by a fair and reliable gambling foundation.
How to Play Bitcoin Crash
We mentioned earlier that the game's goal is to hold as long as possible before jumping off the line and cashing out. How does it work?
Players join each round with a predetermined bet, and during gameplay, a line continues to increase with a multiplier running alongside it. As the line increases, the multiplier of your bet increases too.
You need to choose when to cash out your bitcoin without the line crashing. It might sound basic, but these gambling crash games are adrenaline-filled.
Playing is easy:
Choose from the top-rated sites to play crash gambling and register your free account
Add to your player wallet, and you are good to go
Select your bet amount and then wait for the next round to start
Watch the line and pick your time to cash out safely!
Most games will have their unique aspects, but it's the for the majority most attractive thrill.
Features of the Best Crash Games
Don't stress overplaying the best games — have a look around and keep this list of features in mind when choosing what to play:
Easy to use interface
Rewards programs or the ability to earn experience to increase and improve your access to better features and value
Accepts a variety of cryptocurrencies
Fair and reliable gambling software
Social gaming aspects like the ability to chat with other people in-game
Bonuses and promotions both in-game and to boost your crypto wallets
Winning Crash Strategies
There are a few different winning crash strategies that players can implement to improve their chances of scoring a decent crypto haul after playing.
The winning strategies include:

Auto-Cashout
Yes, you can automate this straightforward game to make things even easier! Picking your auto-cashout number will guarantee that you exit when the line reaches your predetermined point.
Setting an automatic cashout at 2x will mean that you are collecting your profit at this point and earning double your money. Your wins will be lower than if you left it till later, but these lower wins more frequently will create greater profits over some time.
Martingale Betting Strategy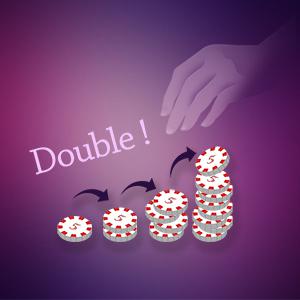 You can use the popular Martingale system in crash bitcoin games. Be careful, though, because these types of betting strategies can increase your risk in a short period of time. You set your bet automatic cashout amount and then increase your bet if necessary.
For example, on each loss, you will double your previous bet for the game. After a win, simply drop your bet down to the starting amount. So, if you are cashing out at 2x with a starting bet of 100 Satoshi, a loss will take your bet to 200 Satoshi, and another loss will blow that out to 400 Satoshi. Once you win, you can then revert to the 100 Satoshi bid and start again.