The Nobel Peace Prize is becoming a popular event to gamble on in the states and many other parts of the world. It's not unreasonable to say that 2020 has been a tough year for us all so far, but for many world leaders and governments, top-level experts in medicine and science, plus charities like the Red Cross and other non-profit organizations — it's been a year full of economic stress, mass-scale debt, unemployment and future uncertainties to deal with. While the WHO (World Health Organization) is currently up for the 2020 Nobel Prize, the nominees on the leaderboard could swap places at any moment. Here's how and where to place your bet on the Nobel Peace Prize. 
What is the Nobel Prize?
The Swedish inventor of dynamite Alfred Nobel came up with the concept of the Nobel Prize. The idea came to him when he noticed a false obituary that stated he was dead — which of course he wasn't. This brought on some concerns about what kind of legacy he would leave behind when he really did pass on. In his will, Nobel stated that after he died, he wanted his $186 million-dollar fortune to fund an annual award ceremony that would recognize "those who, during the preceding year, shall have conferred the greatest benefit to mankind."
Five years after he passed, the inventor got his wish. In 1901, the first ceremony awarded Nobel prizes to six outstanding individuals in the following academic fields.
Chemistry
Medicine
Literature
Peace
Physics
Physiology
None of the names of the laureates were revealed until the day of the ceremony. Each winner took home a medal, diploma, and $986,000 in prize money back then, which remains tradition today.
How the Nominations and Bets Work
Every year, the Nobel Committee is responsible for sending forms to over 3,000 individuals worldwide. Those nominated include former prize laureates, governments, and current members of the Nobel Committee. All forms must be returned by January 31. However, the nominations are never announced or revealed until awards day on December 10 each year — the anniversary of Nobel's death. This is why when it comes to betting on the Nobel Prize, you'll only be able to select from the nominations that have already been set by sportsbooks since no one has any strong leads or stats that most gambling markets offer. You'll likely find that these sportsbooks only have odds set for nominations of the most prestigious category — the Peace Prize. 
How to Bet on the Nobel Prize
To start betting on the Nobel Peace Prize in 2020, you'll first need to find and sign up to a reputable online sportsbook that offers Nobel Prize betting. As there is no way of knowing the nominees' official names in advance for this event, the odds will vary with every bookmaker. Here are some things you'll want to look for in a sportsbook before placing any wagers:
Safety and Security
Make sure any site you plan to sign up to is licensed and safe. Like illegal online casinos, rogue sportsbooks are in abundance on the internet. The best ones will always have the gambler's interest in mind and offer a betting platform that's fully encrypted and secure. 
Range of Banking Options
All the best sportsbooks have plenty of secure payment methods available. These include everything from standard debit and credit cards like Visa and Mastercard, plus bank wires, PayPal, bitcoin wallets, e-wallets, paper checks, and other ways you can deposit cash safely and quickly.
Mobile Sportsbook
As long as you can access the internet, you can access Nobel Prize betting through your mobile or tablet device. This is convenient for placing any last-minute bets on the day, and also means you can sync your account to all of your devices and switch between them as you need to.
Ease of Use
Whether it be a sportsbook or online casino, plus any other kind of gambling platform, it should be user-friendly and not difficult to navigate. Players should be able to make deposits, place bets, and be able to withdraw their winnings with full confidence, and more importantly, without fuss. 
Customer Support
A friendly and knowledgeable customer care team should be on hand at all times. Only consider sites that have an email address, live chat system, and telephone support available 24 hours a day. A sportsbook that has a FAQ section dedicated to Nobel Prize betting is a big plus. 
Nobel Prize Betting Strategy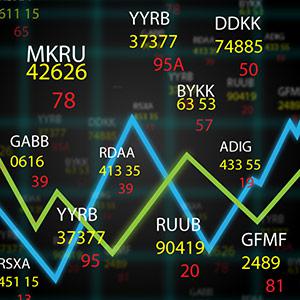 Since it's so hard to predict the outcome in Nobel Prize betting, the no deposit bonuses and free bets that online sportsbooks offer new players who Sign Up. These rewards can be great for mitigating some of the risks involved in gambling. If your bankroll allows it, another wise move to take when betting is to bet on multiple nominees. This will give you a larger scope of winning potential and help you to break even and possibly turn over a decent profit.
If you do decide to go down this route, however, make sure you do your research and check that there is value in your bets first. You can look back at the previous years' winners to get a feel for the kind of people and organizations that could be up for the reward this year. It's not uncommon for organizations to win the Peace Prize consecutively, so use this data to help shape your decisions. 
Final Thoughts on Nobel Prize Betting
Take into account that most up for nomination this year will be those at the forefront of the Coronavirus pandemic, hence why the WHO has an extremely strong chance at winning the Nobel Peace Prize so far. Greta Thunberg is also in the top 3 for her service and activism against climate change. Some sites have also listed President Donald Trump to win the Nobel Peace Prize at 12/1, while Bill Gates is, at present, the last predicted candidate to win at odds of 20/1.