The technology world is constantly evolving. When it comes to some of the globe's largest and leading retailers like Amazon, such brands are battling against each other to come out top, and be the first to introduce new, innovative ways of making everyday tasks a breeze.
You'll probably be familiar with some of Amazon's previous attempts at this, such as their network of delivery drones, their prime service subscriptions, Kindle, app store and video services, as well as their AI-style, smart speakers such as the Echo and Dot. All of these things are designed to make the consumer's life a tad bit easier, but within a reasonable price range.
Now Amazon is launching their latest service in the form of Amazon Go. The shopping experience that promises full satisfaction, in minimal time, with minimal effort. And if you haven't heard about it until now – here's the lowdown on what to expect!
What is Amazon Go?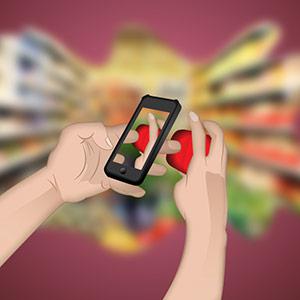 In a nutshell, Amazon Go is a new service which gives customers the option to go and purchase their goods and items in person, as opposed to online. The only difference in comparison to any other brick-and-mortar shopping experience, is the fact that Amazon's shop has no cashiers, no checkouts, queues or shopping carts. You simply walk in, pick the stuff you want, and walk out.
But how do you pay, you might ask? Like many things our technology world relies on these days, your shopping is all connected to a handy little app on your phone or smart device. This app registers what time you enter and exit the store, how long you have been in there, what items you have bought, and recommends other things you might like. It also sends electronic copies of your receipts directly to your device, completely eliminating the use for paper as well as any unnecessary packaging that would usually come from delivering your goods.
Sounds pretty sophisticated right? And in truth it actually is. The app relies on the same technology as most self-driving cars; sensory recognition, computer vision, deep learning as well as specially-designed security cameras. That means the store will be able to detect when items are taken and returned to the shelves, and keep track of everything you put in your virtual cart. All items are scanned via a QR code, the total is then calculated and debited from your bank account once you exit through the store's turnstiles.
Food Retail Markets Expressing Interest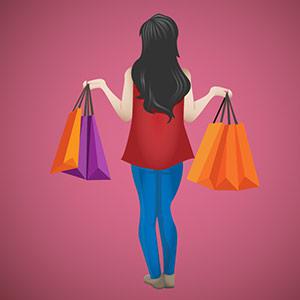 It was recently announced that one of France's main supermarket chains 'Monoprix' (who is owned by parent company Groupe Casino) is set to be one of the first food retailers to integrate Amazon's latest technology into their own business model. Their shares are already said to have ramped up by 9.7% since the partnership was agreed, with many speculating on how it could lead to bigger deals in the future. "We consider the Monoprix product selection as exceptional," Amazon France CEO Frederic Duval said during a press call.
In light of the news, other French food retailers such as Carrefour have started investing billions into 5-year digital commerce plans, in a bid to improve their own offers online. Meanwhile, giant U.S.-based retail chains such as Walmart and Kroger, are said to be competing by rolling out their own "skip the cashier" strategies.
Other Industries Taking Notice
Whenever some big brand comes up with a new concept, naturally rivals and competitors take note and try to find their own spot on the bandwagon. Grocery leviathan Walmart (regarding the food retail sector), is supposedly being backed by Microsoft in their deal for attempting to replicate a similar cashier-less system. Alibaba's Hema Supermarket in China is using a similar commerce-style 'shopping psychology' in their own stores.
Other business sectors are said to be enticed by the surveillance side of the technology; the use of cameras to track people's movements inside their stores. The data collected would prove invaluable for influencing buyer behavior, simply by providing deeper insight and understanding of the customer traffic flow; thus enabling the establishments to adjust the position of the products to more desirable places.
Reliability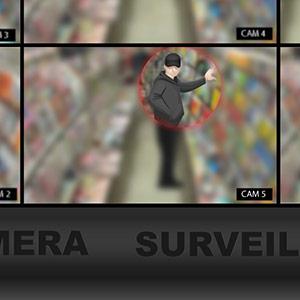 As 'amazingly-Amazon' as the concept sounds, many are still left wondering just how reliable is it going to be when it becomes a universal service. The first Amazon Go store operating in Seattle official was opened for demonstration in 2016. Currently there are 10 Amazon Go locations operating in the U.S., in Seattle, Chicago, and San Francisco.
One of the most exciting prospects of the service is the drastic impact it could have on attempted thefts. By all means you can take an item and freely walk out of the store without anyone catching you, but you'll still be charged for it. There is also much skepticism around the possibility of being overcharged for items, or charged for something you didn't buy. Computers aren't 100% fail safe, especially with the potential of thousands of stores operating all over the world. As they will be all controlled by one 'server' or one single piece of software, the system needs to be completely solid in order to avoid multiple problems and customer complaints.
A Revolutionary Approach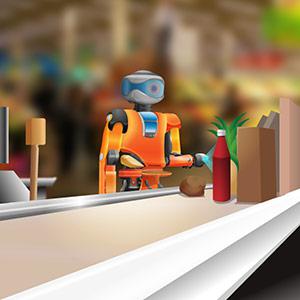 Amazon hasn't given out much information about what's next for their new service, other than their plans to open 3000 stores across the US by 2021. It could be a revolutionary approach to shopping that a multitude of other companies are likely to adopt, if proven successful.
Big advances in technology have a downside: there are more than 3.6 million Americans currently working as cashiers nationwide in the states. If Amazon Go reaches its full potential, many existing cashiers could eventually find themselves without jobs. Such is the case with many careers that could soon be dominated by a world of AI.
Without additional stores and the technology being more readily available, it's difficult to establish whether it will be the next big thing to subjugate the retail industry, or act as more of an impediment when it comes to traditional shopping etiquette.
Time will tell…