Calls for an end to sexual misconduct in casino industry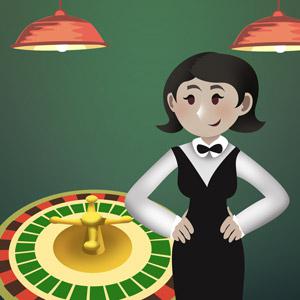 The UK gambling regulator has called for the casino industry to eradicate sexism, warning that the industry's reputation was at stake. Sarah Harrison, chief executive of the Gambling Commission has threatened to boycott the upcoming ICE Totally Gaming trade fair, the industry's largest, if operators don't change their tone. Conference goers have noted in the past that many casino industry players use "scantily clad" women in no more than swim suits to attract visitors to their stalls.
Harrison has urged senior figures in the industry to clean up their act. "This is an industry where we have a number of talented, powerful and successful women," she will tell the International Casino Conference, an event held on the eve of the ICE event as reported by The Guardian. "Yet from walking around the exhibition you wouldn't know this. Instead you saw men representing their companies wearing expensive tailored suits whilst their female colleagues were expected to wear nothing more than swimsuits. I say bring this to an end now."
Harrison went on to explain that sexism is a "significant stain on the industry's reputation".
Attendees at the annual ICE event have said that the conference is renowned for its use of scantily clad women, including Playboy models, to help sell gambling products.
"A lot of the promotional activity involves attractive young ladies, often not wearing that much," one previous delegate told The Guardian. "It's not all skin, but there's quite a lot on show typically. Girls in body paint and not much else. One company had a Playboy-themed slot machine on display and they brought along Playboy centerfolds. You had paunchy slot machine buyers going up to get their pictures taken with them. It was a bit pathetic, but I've never seen any predatory behavior like the Presidents Club."
The Presidents Club is a reference to a recent UK sexism scandal in which female staff were groped and sexually harassed by wealthy, powerful men at a men-only charity dinner in London last month. The Presidents Club has since disbanded as a result of fallout that reached the floor of parliament.
Women begin to speak out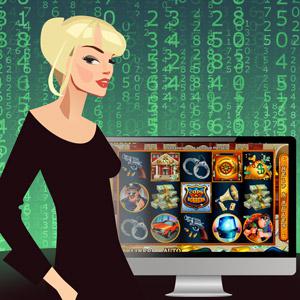 Harrison's calls come in the wake of a growing number of sexism scandals involving powerful men and subordinate women often in their employ around the world, beginning with accusations of sexual harassment and even rape against movie industry mogul Harvey Weinstein and snowballing into a litany of women stepping forward to make similar accusations against powerful industry players.
Accusations of sexual harassment and mistreatment have since been laid against such famous figures as actors James Franco, Kevin Spacey, Steven Seagal, Dustin Hoffman, and Jeremy Piven, Hollywood writer and director James Toback, NBC news anchor Matt Lauer, CBS television host Charlie Rose, Republican Senate nominee Roy Moore, and former president George H.W. Bush among many others.
Reaction to the onslaught of sexual harassment claims by women against powerful men spurred the creation of the #me too movement, a social media hash tag used to demonstrate the prevalence of sexual harassment and assault in the workplace. The tag has been since used millions of times, often accompanied by lurid and disturbing stories of sexual harassment and assault, compelling even more women to speak out after often years of silence in the face of abuse.
Steve Wynn steps down amid sexual harassment allegations
In the casino industry, Las Vegas casino mogul Steve Wynn, head of Wynn Resorts, has also been the subject of accusations, beginning with an article in the Wall Street Journal that asserted had been involved in decades of sexual harassment and misconduct at his various casino properties.
Wynn, a flamboyant character, buddy of President Donald Trump, and famous for helping revitalize the Las Vegas strip and turn it into the entertainment mecca it is today, has denied the allegations, which have included accounts by women in his employ having been pressured to masturbate him or massage him naked, as well as a $7.5 million settlement paid out to a manicurist in his casino who was pressured to disrobe, lie on his massage table and have sex with him, who later filed a human resources complaint.
The Wall Street Journal then published a follow up article to the original piece detailing how court filings reveal that Wynn set up a limited liability company (LLC) to funnel the $7.5 million settlement payment and keep the matter quiet.
The Las Vegas Review-Journal has also reported that its editors spiked a story that provided details of sexual misconduct allegations against Wynn back in 1998. The allegations included one former Wynn employee's claim that Wynn pressured her into having sex to "know what it was like to have sex with a grandmother". The woman, a single mother of eight, was afraid of loosing her desperately needed job if she refused Wynn's repeated advances.
In the immediate aftermath of the published revelations, Wynn stepped down as finance chairman of the Republican National Committee. And, as pressure mounted, has resigned as chairman and chief executive of Wynn Resorts amid the allegations. Investigations into his behavior and whether such behavior violated casino licensing laws are now underway in Massachusetts, Macau and Nevada.
Wynn investigations mount
The Massachusetts Gaming Commission, announced that it is looking into the allegations against Wynn of sexual misconduct in light of Wynn's plans to build a multibillion-dollar casino near Boston. Gaming regulators in Macau, where Wynn Resorts has a number of mega casinos, are also said to be looking into the allegations and interviewing Wynn senior staff in search of more information.
As a result of the sexual misconduct scandal, the University of Pennsylvania has since stripped Wynn of his honorary degree and removed his name form a scholarship and a plaza on campus.
The Nevada Gaming Control Board has also launched its own investigation, hinting that were Wynn to be found guilty of the charges he may see his casino licenses stripped and be forced from the industry.
Wynn's defense and the fallout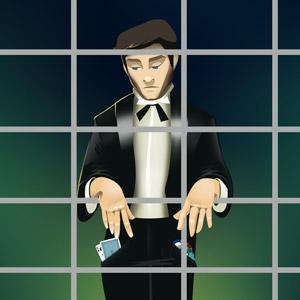 Wynn has defended himself by saying the allegations are the result of a smear campaign by his ex-wife, Elaine Wynn, herself an iconic Las Vegas personality and powerful business woman, who is seeking leverage to be able to sell her shares in Wynn Resorts as part of the divorce settlement.
The fallout has been severe for Wynn Resorts, which saw its share price on the NASDAQ plunge from $200.60 to $160 in a week, shedding some $3.5 billion in value. The blowback has even led Wall Street analysts to speculate that a sale of Wynn Resorts may soon be in the cards as the only way to save the now tainted Wynn Resorts empire.
Potential buyers include the Las Vegas Sands Corp, who would be keen to get their hands on Wynn's Macau properties, which account for some 70% of Wynn Resorts revenues. With a current market capitalization of $62 billion, the Las Vegas Sands Corp is well positioned to take a shot at Wynn presuming their 49% stake in retail assets in Singapore is finally sold, generating around $3 billion in additional liquidity.
Analysts also believe MGM Resorts International could be interested in picking up Wynn's global assets, although they would have to take on a monumental debt burden to do so. Other potential bidders for Wynn's global empire include the Hong Kong-based Galaxy Entertainment Group, and the Malaysia-based Genting, as both companies have debt to liquidity ratios that would allow them to take on billions in debt were Wynn Resorts to go on the block.