Casino mogul and flamboyant Las Vegas personality Steve Wynn has stepped down from his position as finance chairman of the Republican National Committee amid allegations of decades of sexual harassment of female casino employees.
The allegations, first reported by the Wall Street Journal, led to a sell off of shares in Wynn Resorts, which lost some $3.5 billion in value, a drop of 10.1%, after the allegations were first published.
The Wall Street Journal article details allegations of harassment that span decades, including a $7.5 million settlement paid to a manicurist who said the casino magnate pressured her to remove her clothing and have sex with him after an appointment, as well as Wynn coercing massage therapists to perform sex acts for $1,000 tips and other casino employees scheduling fake appointments to avoid having to have contact with Wynn.
Wynn has vehemently denied the allegations, saying they are part of a smear campaign instigated by his ex-wife, Elaine Wynn, in an attempt to force a revised divorce settlement, in which she is seeking to gain control of her 9% stake in Wynn Resorts and be allowed to sell her shares.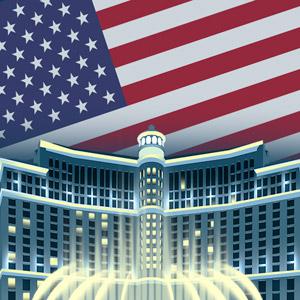 Wynn has been instrumental in revitalizing the Las Vegas Strip, building the Golden Nugget, The Bellagio and Mirage Resorts in the 1990s and recently announcing plans for a new 2,000 – 3,000 room hotel called Wynn West on the strip.
The lion's share of the company's revenues, however, come not from Las Vegas but from Wynn Resorts, of which Wynn is still CEO, investments in China's gambling mecca, Macau. Wynn runs the Wynn Palace and Wynn Macau with earnings of $376 million, up 66% year-on-year, as over all gaming revenue in Macau hit $33 billion last year alone and continues to rise. Wynn's two Macau properties account for more than 60% of the company's total revenue.
In light of the recent allegations, the Macau gambling regulator, the Gaming Inspection and Coordination Bureau, has expressed concern and is reported by Bloomberg to have met with members of Wynn Resorts management team to discuss the matter in the search for more information.
Massachusetts regulators are also reported to have expressed concern over the allegations and have held a special meeting to discuss the matter as Wynn is currently building a $2.4 billion casino just outside Boston.
"The commission is profoundly aware of the gravity of this matter and will proceed with the appropriate sense of urgency and rigor," the panel told the Las Vegas Review-Journal. In Massachusetts a 2011 state law defines a casino license as a "revocable privilege" that can be suspended or completely revoked if the license holder is found to be "unsuitable to operate a gaming establishment".
The Republican Governor of Massachusetts, Charlie Baker, called the allegations "awful and appalling," and said if true, "Wynn would fail to meet the suitability standard under the state gaming law." According to reports in the Las Vegas Review-Journal.
In Las Vegas, the new chairwoman of the Nevada Gaming Control Board, Becky Harris, said "the Nevada Gaming Control Board is conducting an investigation with regard to the allegations of sexual misconduct involving Steve Wynn. The Nevada Gaming Control Board will conduct its investigation in a thorough and judicious manner."
Disciplinary measures could include a six or seven figure fine or even revoking Wynn's casino licenses. Questions will likely revolve around Regulation 5 of the Nevada Gaming Commission, which states that "failure to exercise discretion and sound judgment to prevent incidents which might reflect on the repute of the state of Nevada and act as a detriment to the development of the industry" can be sanctioned.
The Wall Street Journal is said to have interviewed some 150 Wynn Resorts employees, with dozens reporting sexual misconduct by Wynn and some even claiming they were sexually assaulted.
The allegations against Wynn come amid a wave of sexual assault and harassment claims made by women against powerful men, instigated by a scandal involving movie producer Harvey Weinstein, who is reported to have sexually abused dozens of women over a 30-year period. The allegations led to Weinstein's expulsion from the Academy of Motion Picture Arts and Sciences and continuing criminal investigations in Los Angles, New York and London.
In a similar vein, former USA Gymnastics coach Larry Nassar was sentenced to 175 years in prison earlier this week after being convicted of years of predatory sexual abuse of the young athletes in his care. Other notable men recently accused of sexual abuse include magician and Las Vegas stalwart David Copperfield, actors Michael Douglas, Kevin Spacey, Dustin Hoffman and James Franco, Fox news White House correspondent James Rosen, head of the New York City Ballet Peter Martins, former Trump campaign manager Corey Lewandowski, artist Chuck Close, and Arizona Republican Representative Trent Franks among a host of others.