Gambling is a multi-billion-dollar industry in the US and has been one of the nation's favorite pastimes since the early 1600s. Hot spots like Nevada and Louisiana are famed for being the two top casino gaming states, while places like Utah and Hawaii continue to honor the prohibition of gambling due to shared ethical reasons.
Despite a number of individual states relaxing their laws in recent years, many continue to be bound to stringent regulations and laws that limit a lot of people's access to gaming. This is the reason why so many illegal operations take place online and offline, even today. 
Fortunately, most states have been authorized by the government to conduct their own rules around gambling in recent years –many of which now offer various forms of the activity, including lotteries, sportsbooks, racing, and commercial casinos. Below you'll find the current gambling laws and classes of games applicable to each state in the US.
State-Run Lotteries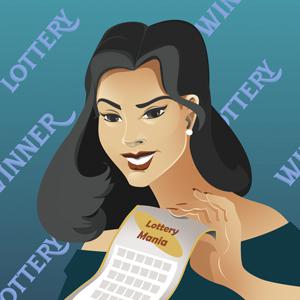 Lotteries are currently permitted in every state apart from Alabama, Alaska, Nevada, Hawaii, and Utah. These state-run draws have been around for centuries and have been used to raise funds for public infrastructure projects, libraries, schools, churches, and equipment to support the military. All lottery winnings are considered ordinary taxable income; therefore, all winnings are subject to a tax according to the IRS and federal tax brackets for that particular state. This can be anywhere from 8.82% to 37% depending on the location. The only two states which do not currently tax lottery winnings are California and Delaware.
Scratchcards
Many states offer pull-tab lotto ticket games, which have the standard perforated windows on a paper ticket with symbols underneath. Some cards are sold with a completely opaque material which must be removed to see if the participant has won cash or a prize. Multiple states have had years of problems with the buying and selling of fake cards and lotto tickets; however, most of them continue to promote scratchcards to those who are eligible to play them. The six states where scratchcards are currently illegal are Alabama, Alaska, Hawaii, Mississippi, Nevada, and Utah.
Parimutuel Betting
Horse racing was introduced to the US in 1927 and is legal in all states excluding Alaska, Connecticut, Washington D.C., Georgia, Hawaii, Mississippi, Missouri, North Carolina, South Carolina, Tennessee, Utah, and Vermont. Some states provide off-track betting terminals and shops for parimutuel events. There are also sites that accept wagers on these events, though not all of them are properly regulated. Florida is currently the only state in the US where gamblers can bet on the less popular parimutuel sport, jai alai. Dog racing is becoming illegal or banned in almost every state –currently, only a couple of states still have a functioning dog track.
Tribal Gaming
Native American casinos provide huge sums of revenue to the government every year. These establishments are licensed to operate various classes of games like bingo, table games, card games, and slot machines. At present, there are 30 US states which offer tribal gaming: Alabama, Alaska, Arizona, California, Colorado, Connecticut, Florida, Idaho, Iowa, Kansas, Louisiana, Massachusetts, Michigan, Minnesota, Mississippi, Missouri, Montana, Nebraska, Nevada, New Mexico, New York, North Carolina, North Dakota, Oklahoma, Oregon, South Dakota, Texas, Washington, Wisconsin, and Wyoming. The largest Native American venue in the world is the Winstar World Casino, located in Thackerville, Oklahoma.
Online Gambling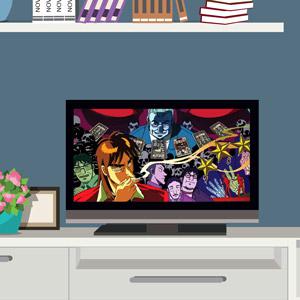 In 2018, the Supreme Court scrapped outdated policies like the Federal Wire Act and the Unlawful Internet Gambling Enforcement Act of 2006 and gave authorization for every state to make its own decisions surrounding online gambling. This included drawing up regulations that would oversee issues like underage gambling, rogue gambling sites, gambling addiction, and, more recently, legislation for offering a sportsbook. 
Online gambling isn't quite legal in all U.S. states, but more have been prompted to re-evaluate their laws since the Supreme Court legalized sports betting in 2018.
Laws for Online Gambling in the U.S.
There are no federal provisions against gambling online, but gambling at sites that are based in the U.S. itself is strictly prohibited. Only offshore sites and payment processing companies are allowed to offer gambling services and accept wagers from U.S. players. These are also the only sites permitted to advertise and market to residents. All sites that legally operate outside of the U.S. are only permitted to offer certain classes of casino games like slots and blackjack, as well and online poker rooms and sportsbooks. 
The states that outright ban online gambling altogether include Illinois, Indiana, Louisiana, Montana, Oregon, South Dakota, Washington, Wisconsin, and (surprisingly) Nevada. States like Iowa and Delaware, on the other hand, have a very open-door policy when it comes to all forms of gambling, while New Jersey and Pennsylvania are considered two of the best states to gamble online due to their liberal laws. Players can partake in all three forms of gambling in these states as long as they are over 18 years of age.
What Are the Consequences for Players Who Gamble Illegally?
There are times when a player can end up playing at a site that is not regulated or permitted to operate in the US — but fortunately, players are seldom handed out penalties or prosecuted for it. Despite any loopholes or gray areas, it's never advised to gamble at an online casino that's not fully licensed or legally permitted to offer games. Even though there are rarely prosecutions enforced, players can get a much worse deal if the casino tricks them in some way. This is often in the form of rigged outcomes, having winnings withheld, or having their details passed onto unknown parties.
Sports Betting
As of 2019, a large proportion of states and districts offer sports betting to residents. More states are gradually beginning to loosen their ties when it comes to this form of gambling as well — to the point where analysts predict 90% of the country will have passed legislation that permits it by 2025. There are some states which only accept wagers on daily fantasy sports or athletic and collegial events. All of these are facilitated by the district lottery and state gaming board or commission, which also grants licenses for casinos and sportsbooks. The states where sports betting is currently illegal are Florida, Idaho, Maryland, Nebraska, New Mexico, Oklahoma, Utah, Wisconsin, and Wyoming.
Commercial Casinos
All commercial casinos in the states are run by private companies such as Caesar's Entertainment, MGM International and Wynn Resorts. These venues typically permit all common casino games including electronic gaming machines, table games, specialty games, and in-house poker tournaments. Commercial casinos operate in the following 23 states: Arkansas, California, Colorado, Delaware, Illinois, Indiana, Iowa, Louisiana, Maine, Maryland, Massachusetts, Michigan, Mississippi, Missouri, Montana, Nevada, New Jersey, New York, Ohio, Oklahoma, Pennsylvania, Puerto Rico, Rhode Island, South Dakota, U.S. Virgin Islands, Washington, and West Virginia. Nevada produces the highest gambling revenue out of all states, generating just under $12 million in tax revenue for the 2018 fiscal year.
Ultimately, gambling might not have reached its full potential in the U.S. yet, but it's unlikely that all 50 states will ever condone all acts of gambling. For most, though, news and press follow-ups indicate that discussions and bills are being considered all of the time by House reps and officials, so we'll simply have to wait and see.