The New Jersey Division of Gaming Enforcement has released a report putting the 2017 gross operating profit of Atlantic City casinos at $723.3 million. It was clearly a good year for Atlantic City, which saw total profit climb 23.7% year-on-year over 2016.
Total revenue, however, was somewhat static, coming in at $3.54 billion, an increase of a meager 1% over 2016. Businesses leasing space saw their total revenue drop to $195 million, or 5.7% year-on-year.
The report went on to show that hotel occupancy and food and beverage sales slid lower even as casino gaming wins slightly increased. At the same time, the "entertainment" category, combined with "other" revenues, referring to show admissions, concerts, spa treatments, casino owned retail outlets such as souvenir shops and hotel sundry goods stores, as well as miscellaneous sales that would cover everything from hotel bathrobes to hotel taxi services, were up a total of 6% to reach $164.5 million.
The fact that entertainment revenue out performed gambling revenue in terms of growth was seen by many analysts looking for quantifiable numbers to underscore Atlantic City's fledgling economic recovery as a good sign. This means the city's attempts to diversify its tourist offerings and rely less heavily upon gambling revenue alone may well be working.
However, the early signs of a sustained change for the better have been lacking so far in 2018. According to figures released by the state, Q1 2018 saw a 6% drop in total revenue, to come in at $594.9 million compared to $631.9 million in Q1 2016.
Casino revenue was also down 8.3% year-on-year for the brick and mortar side of the business, while online gambling for the same period chalked up impressive gains to climb 17.3% year-on-year.
The all-time revenue high for Atlantic City was reached back in 2006, when the seaside gambling and entertainment hub pulled down $5.2 billion in total revenue, before dropping by nearly half as the US economy tanked and competition increased thanks to new casinos opening in neighboring states.
Australian regulators fine Crown Casino $300,000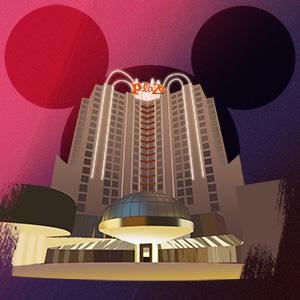 James Packer's Crown Casino in Australian has been fined $300,000 by the Victorian Commission for Gambling and Liquor Regulation (VCGLR) for illegally blocking buttons on 17 video poker machines.
The VCGLR found blanking plates installed on at least 17 of the casino's 2,628 machines. Crown initially denied the allegations before doing an about face and admitting they had installed the button killing plates for a trial over a three-week period.
The fine comes on the coattails of whistleblower allegations by Crown staff alleging they were being asked to manually remove certain betting options from the casino's video poker machines.
The VCGLR issued a statement saying, "The blanking plates concealed play line options so that only minimum and maximum betting options were available. The commission considers that the way in which Crown used blanking plates in the trial constitutes a variation to the gaming machines and therefore required approval by the VCGLR, and that Crown's failure to obtain approval means it has contravened the Gambling Regulation Act 2003."
However, the VCGLR went on to point the finger at a "small group of staff" who it said altered the machines as part of a trial and did not feel they needed VCGLR permission to do so.
The fine increased calls by anti-gambling activist and director of the Alliance for Gambling Reform Tim Costello to force James Packer, ranked no. 527 on the Forbes billionaires list for 2018 with $4.1 billion in assets, to reduce his stake in Crown Casino. Mr. Costello told reporters that the investigation and fine brought up "serious questions about the culture and operation at Australia's biggest casino".
The fine, the largest ever doled out to Crown Casino, was accompanied by a letter of censure requiring casino management to implement a compliance policy within the next six months and to effectively explain how such policy would prevent future breaches of the Gambling Regulation Act.
Century picks up 51% stake in Vietnamese border casino
US-based casino operator Century Casinos has announced its acquisition of a 51% stake in Golden Hospitality Limited, a Hong-Kong based casino operator that runs the Minh Chau casino in Vietnam along the border with China.
Using its Austrian subsidiary, Century Resorts Management GmbH, century paid out $560,000 up front to take over management and operation of the casino for a management fee of 26% of the casino profit with the option to acquire a minimum 51% stake in Golden Hospitality Limited for $3.6 million over the next three years.
Golden Hospitality Limited's Vietnam operations are relative minor, with the Minh Chau border casino offering only 30 low standard rooms and seven electronic gaming tables for non-Vietnamese passport holders. The casino has a license that would allow for up to 26 electronic gaming tables and century intends to expand both the hotel and casino floor space.
"We are excited about this opportunity to enter the Asian land-based gaming market with a relatively small initial investment but great upside development and investment potential," said Century Casinos CEOs Erwin Haitzmann and Peter Hoetzinger in a press release.