They say there's no such thing as a free lunch, but these days you will often find that you can obtain a lot of things for little or no cost, without there being a catch. Of course there are still offers out there that seem too good to be true and that's because they usually are – but, not all businesses are out to get you and your wallet. The same even goes for Vegas, despite being perceived as one of the most expensive, money-sucking places to travel to in the whole world, you might just be able to improve your stay there by using one of these tips to get yourself a room upgrade. We're not guaranteeing it will work, and we're not trying to turn you into a cheap-skate criminal either; however, it doesn't hurt to try some of the tricks out if you have nothing to lose! So without further ado, here's 5 tips to help you get a hotel upgrade when you next go to gamble in Sin City.
Act Like a Big Shot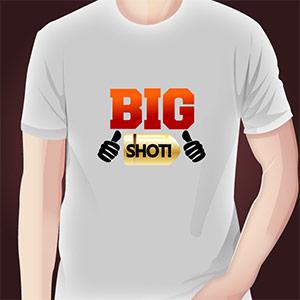 Why have we put this one first? Because confidence is key. Some of the best hustlers in the world have pulled off the most unbelievable scams just by being plain obvious about their intentions and acting like they are the bog's dollocks. If you've planned to come to Vegas armed with a full bankroll and are prepared to lose half of it, go plant yourself at one of the high roller tables for an hour and see how the casino staff treat you. Not only will you be fed and watered like a matriarch, you'll more than likely be offered one of the best suites in the resort, simply because you look like you're flashing the cash. Of course, not everyone can afford to place $100-$500 bets like it were pocket change, but if you do end up winning big as a result, you've just covered your entire trip. Surely that's worth it?
Pretend You Are Newly Weds or Have a Birthday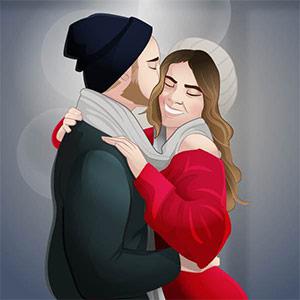 Have you ever gone to a restaurant with friends on your birthday, only to discover one of them has grassed you up to the waiters? The next thing you know you're being handed a cheap, candle-lit cake followed by an uproar of clapping and cheering guests. We know just how humiliating it can be, especially when someone does it and it's not even your birthday! Well, as much as we may dislike it, casinos and hotels are usually quite accommodating when it comes to couples on their honeymoon or a big birthday milestone is being celebrated. So even if you have no cause for a celebration, that doesn't mean you can't 'pretend' and see what extra perks you might get offered! We're not saying run in there with your veil or ribbon sash on full display, but when you go to check in, just make a point of saying to your partner or friend "What a way to start my…" and hope the desk clerk is feeling generous.
Book During Off-Season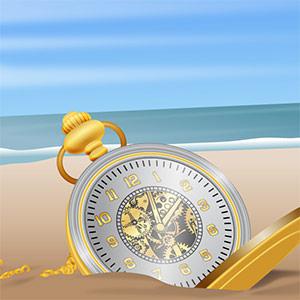 Everyone knows the worst time to book a holiday or vacation is when the kids are off school. But for hotels and holiday providers, these are the pinnacle times for when business is thriving, and they will quite often ramp up prices by double, triple, even quadruple! So, as obvious as it may sound, your best bet is to book a trip to Vegas outside of peak times. The hotel will more than likely have tons of vacant rooms and heavily discounted suites going, and be happy to upgrade you if you go during the quieter periods of the week. Mid-fall is apparently the best time of year to visit the City of Lights. Imagine having most of the casino floor to yourself as well? That would be quite an experience in itself!
Bribe the Receptionist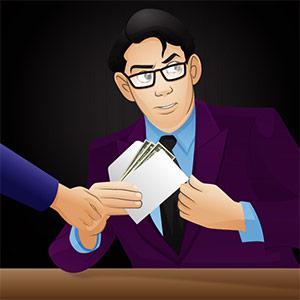 Be careful with this one, because as much as we want you to get that suite and have a holiday to remember, we don't want you to end up getting arrested – or – getting the poor hotel clerk or porter fired. If you are going to seduce him/her with a monetary "gift", you should be as inconspicuous about it as possible. Many people have tried this in the past, some have succeeded, while others have been told to put it lightly – "jog on". Those who do attempt this courageous stunt, tend to execute it by strategically placing a $20 note (or more) in-between their photo ID card and bank card when collecting their room key. When the receptionist notices the tip, then it's time to ask if there are any upgrades available. If there is something in it for them which is "off the record" as it were, and doesn't put their job in jeopardy, they should be much more inclined to give you at least something for your kind gesture.
Just Ask
They say if you don't ask, you don't get. In many situations that's very true, so surely it's worth a go for getting a room upgrade? You never know whether the hotel has had any cancellations, or are lacking visitors at the time you arrive. In these types of cases, many hotels and casinos actually WANT to upgrade their guests, in a bid to lure in other customers to standard vacant rooms. It makes sense really, especially if someone has booked their stay there in advance. If you notice the hotel is housing a lot of visitors for a conference or function event as well, this is also a good time to ask for an upgrade, due to the fact that many companies actually book out multiple standard rooms for their staff and clients; giving you a higher chance of being moved up to a much nicer suite.
If You Still Can't Get an Upgrade
Without physically creating problems in your room such as vandalizing the air con, or planting bedbugs under your sheets – you could just pay the difference for an upgrade… Of course it's not exactly free, but the chances are that when you ask at the reception in person, it may still be far cheaper than if you had done it online at the time of your original booking. This is because hotels often run last minute deals and discounts on some of their rooms if guests have cancelled, or rearrangements have had to be made. This could well lead to you being eligible for an upgrade at a very small cost when you check in. Think about it – if it's going to cost $10 to get a luxurious suite with Jacuzzi and a lush view – it's a no brainer really!