By now, everyone knows about online casinos. But like anything you do on the internet these days, it pays to spend a little time researching each casino on the web before you offer them your details, sign up for an account, or deposit any real money. These are the top 10 things you need to know about online casinos, from how they operate to how often they pay off—and if you can play for real money.
10) Is The Casino Legit?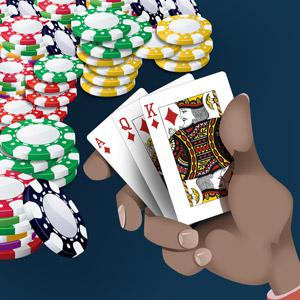 It pays to do a little reading to find out about an online casino before you invest any real money playing casino games. Legitimate casinos must pass strict testing and licensing by a respected authority. If you visit a casino online and you are uncertain about whether or not the casino is above board, scroll down to the bottom of their home page. Every legal online casino will have seals of approval and logos from respected authorities. Click on the certificates and read the details. Such trusted authorities include CDS and GLI. If the casino does not openly display its credentials, it could be a scam, and it's best to move on.
9) How Does the Casino Work?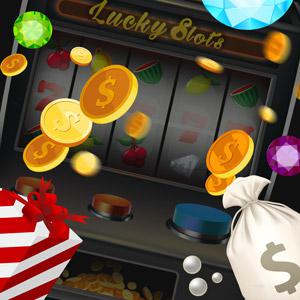 Before you sign up for any new casino, familiarize yourself with the casino website. A good casino is happy to explain how they work, the rules for signing up, and which online games they offer. In addition to prominent popups encouraging you to try out the latest and greatest online casino games, a good casino offers archives and blog posts explaining every aspect of how they operate. Take some time to explore the casino before you sign up.
8) How Do I Know the Casino Isn't Rigged?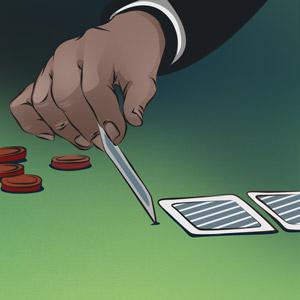 It's bad enough trying to figure out if the carnie at your local county fair has his foot on a magnetic button to rig the carnival games, but what about online casinos? How can you be sure the games aren't rigged? The best practice is to look for information about the RNG. A legitimate casino always uses an RNG (random number generator) to power its games. The RNG is the only way to ensure true randomness in the gaming odds, and fairness of play throughout the casino. When you check the credentials of the casino, GLI provides an RNG certification test. If the certification is up to date and valid for the current year (and beyond), the casino is playing fair.
7) Why Should I Play Casino Games?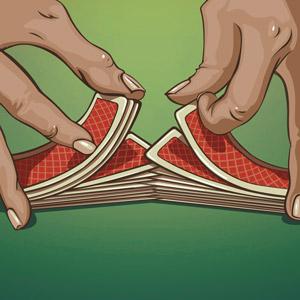 Online casinos offer convenience. Do you really want to drive to Vegas, Atlantic City, or a tribal casino every time you want to gamble? While brick-and-mortar games have their perks like free booze, this is a trap designed to entice you to drink too much and make poor gambling choices. With online gaming, you can gamble in the comfort of your home, and drink non-alcoholic beverages to keep your mind sharp enough to make wise bets. Plus, gambling on your laptop or phone on your couch is much more comfortable. And land-based casinos would bounce you for gambling in your bathrobe.
6) What Kind of Casino Games Can I Play?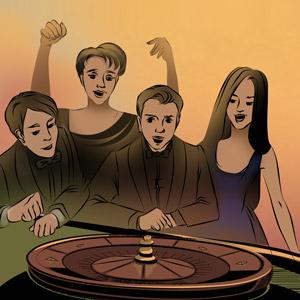 You'll be happy to know that most of the classic casino games you find in land-based casinos are also available at online casinos. If you're a practiced poker player at brick-and-mortar casinos, you can be a card shark in online casinos. Play video poker games like Jacks or Better, Aces & Eights, or classic poker. Play blackjack, roulette, baccarat, slots, keno, and more at your favorite casino online. And here's the kicker: you can also win real money playing casino games!
5) Which Casino Game Online Is the Most Profitable?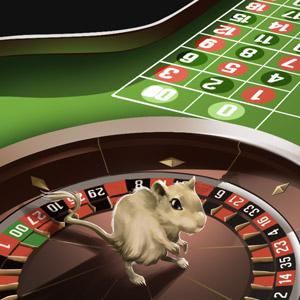 Choosing the casino game with the best payout odds is fairly easy. Every casino game has its odds of winning posted—if not in obvious places. For card games like online video poker, check the pay table to see your odds of winning as well as the list of payouts for each hand. You can also increase your odds of winning by mastering your favorite game over time, and looking for group games where newbies and fish (lesser players) hang out.
By far the best odds on offer at casinos is roulette. Once again, you'll need to examine the payout tables to confirm the odds. An obvious advantage you have playing roulette is the type of bets you place. Betting on either red or black offers a 50% chance of winning—pretty good odds, really. The same is true with bets on even or odd numbers. Keep in mind that all casinos have a slight house advantage in order for them to remain profitable. In roulette, the addition of a zero to the wheel gives the house a slight advantage. When the ball lands in the zero pocket, all bets are null and void, which gives the casino its house edge. European Roulette wheels have one zero, while American Roulette wheels have both a single zero and a double zero. This gives the house an even bigger edge. Play European Roulette whenever you can for the best odds, and never bet large amounts on single numbers (straight bets). The odds are not in your favor.
4) Hold Old Do I Need to Be to Gamble Online?
The legal gambling age varies between countries and U.S. states. If you reside in the UK, you need to be 18 years or older to gamble online. In the U.S. the gambling age is either 18 or 21 depending on which state you call home. Check the official gambling age of your home state or country before you register with a casino. Also, the best online casinos will only register players of legal gambling age, and their online forms will establish whether or not you are old enough to gamble online.
3) What Are Casino Bonuses and How Do I Get Them?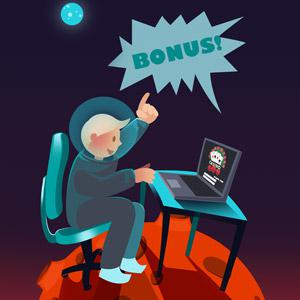 Online casinos compete with each other for your attention. Las Vegas has zillions of flashing lights and giant billboards on The Strip to entice you to enter casinos. Online casinos use bonuses to attract new players and keep them. Every good casino offers a welcome bonus for new players. This is usually a percentage of your initial deposit into the casino coffers. The list of casino bonuses is long, but you can expect to claim cashback bonuses, no deposit bonuses, loyalty bonuses, VIP bonuses, birthday bonuses, and even referral bonuses for bringing other new players to the casino. Each casino proudly announces all of their bonuses. Don't worry, you'll see them!
2) What If I Need Help After Joining an Online Casino?
All good online casinos offer customer support for their players 24/7. You can contact them via live chat, email, or telephone whenever you have questions regarding game play, bonuses, technical issues, withdrawal limits, or any other questions you have about online gambling. The best online casinos even have dedicated VIP customer support staff for their high rollers. It's easy to find the online casino's contact info. It's usually a sticky button with a 'help' label, a pop-up chat window, or the contacts are listed at the bottom of the casino's home page.
1) Can I Win Real Money in an Online?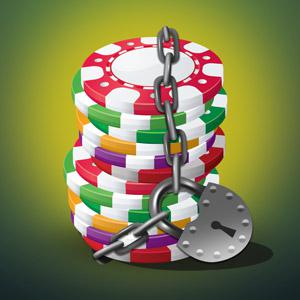 Yes! Most of the best online casinos offer players the chance to play their games for free to practice, and also to play for real money. First you'll need to check your country of residence regarding its gambling restrictions. If you are in a country or U.S. state which allows online gambling, and you're old to enough, you can register to gamble online.
Next you'll need to find an online casino which offers the best games, good odds, and lots of juicy bonuses (don't forget your welcome bonus!). Once you've found your perfect casino (or casinos), thoroughly read their rules and regulations and terms and conditions (T&Cs). There you will find out how to register, how and when to claim bonuses, and the payout and withdrawal rules. Choose one of their banking options, make your first deposit, and start gambling!
Navigating the world of online casinos can be intimidating at first, but with some common sense, a sense of adventure, and the advice above, you can play and win real money in a casino online.