Slots are a thrill a minute and can be a whole boatload of fun, especially when things start to line up and the payouts start rolling in. Now a lot of casinos will boast that their slots pay out an average of 95%. Wow! Really. It sounds like you're going to win 95% of the time. I mean why isn't everyone in the casino? But that's not the truth. The numbers are slightly misleading. The truth is, this means that you will lose 5% from every dollar you put into a slot machine. This is of course an average. You could always hit the jackpot on that first dollar and turn everything on its head. You aren't guaranteed to lose that each time. The number is a probability figure for a long-term session. In other words, the odds are always for the house and winning is up to chance. So how do you make sure your probability to win at slots increases, or at the very least how do you make sure the casino isn't stacking odds against you? We've got some tips.
1. Choose the right denominations
You've seen nickel, quarter, and dollar machines at the casino. So, which do you play? While your bankroll plays a big part, so does probability when playing slots. The higher denomination machines usually have better payouts.
Why is that? In all honesty, I can't tell you with complete certainty, but a bit of inductive reasoning goes like this. Casinos are businesses. Businesses are in business to make money. Casinos want to make money. Okay, that's pretty dang obvious. You, on the other hand are in the casino to have fun and hopefully make a bit of money yourself, if not strike it rich. While the results of a pull on slots are up to chance, hit the jackpot, get a smaller payout or lose, the casino holds the mathematical edge over time, the so called house edge.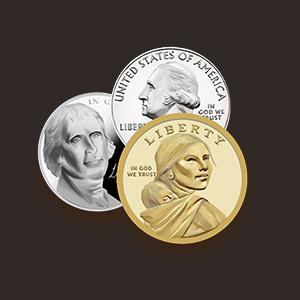 Now bear with me, say the house edge is basically the same on different denomination machines. With a 95% payout, for every dollar you put in, in theory, the house is going to keep $0.05. Let's also say that machines of different denominations spin at roughly the same rate per pull. For the sake of argument, let's put this at 100 spins per hour. Play $1 on 100 spins and statistically you walk away with $95 and the casino, thanks to the house edge, has made $5. Play $0.05 on 100 spins and you walk away with $4.75 after an hour and the casino gets $0.25. The more you bet, the more the casino makes in that hour. It seems logical then, that the casinos would want their higher denomination machines to pay out more often to attract more attention so that players spend more in that hour and the casino makes more money. Of at least that's my theory.
When it comes to good advice, the key here is simple, bet what you can afford to lose in relation to the time you have. Check out fantastic apps that can help you manage your bankroll and get more out of the time you have to play.
2. Play the right number of coins
Should you play 1 coin, 2 coins, or the maximum number of coins per spin? If you're a newbie player, you might assume that the slot machine is giving you a choice based on your comfort level. That simply isn't the case. You need to dig deeper to find out what's going on. The truth is that on some machines, playing more coins could lead to bigger payouts. For example, playing 1 coin could let you win 1,000 coins while playing 3 could let you win as much as 6,000 coins. When you win, the payout on the max-coin bet is usually much better. Check the payout tables for each machine. Look for bonus rounds and multipliers and get more bang for your buck.
3. Know when to walk away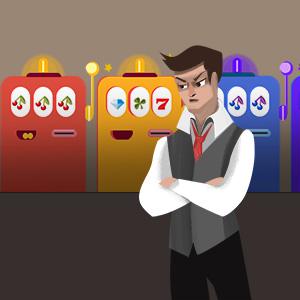 The old adage 'know when to hold 'em, know when to fold 'em, and know when to walk away' doesn't just have to do with playing cards. It also has to do with playing the slots. If you're losing over and over again, luck might just not be on your side for this round. There's no shame in taking a break. Or moving on to another machine. So feel free to walk away if you're just not feeling it.
Ready to put these strategies to work for you?
We've got good news if you want to use probability to win at slots. At Planet 7 Casino, all our online slot machines are open for free play. Nope, you don't have to spend 1 red cent to try our online casino games. All you have to do is click instant play and away you go! On a hot streak? Switching to real money 'is super easy and takes seconds. Want to play on the go? No problem, Planet 7 Casino is also fully mobile optimized to allow you to play anytime, anywhere.
With instant play, you can explore all the different slots at Planet 7 Casino and discover which denominations and coin bets work for you, all without any risk whatsoever. When you're ready to play for real, it's easy as easy as one, two, three and you're ready for the online casino big time!