Las Vegas casinos were once famous for generously bestowing complimentary gifts on their loyal customers. These 'comps' took the form of free rooms, food and drink, or shows. But the days of a free lunch at Vegas are long gone, and only high rollers ever get free rooms. The most an average punter can hope for is the complimentary drinks while they sit at the tables losing.
But online casinos compensate their players in other ways—and you don't have to be a high roller to play along. They offer a wide range of generous bonus offers which reward new and loyal players, and one such bonus is comp points. But no 2 bonus programs are the same, so we'd like to explain how comp points work, and how you can take advantage of this great perk from an online casino.
Comp Points at Planet 7 Online Casino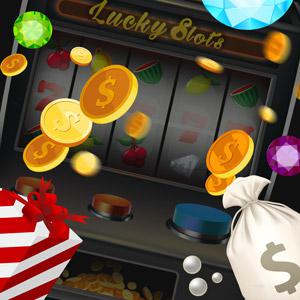 It's good to know that online casinos offer a wealth of bonuses to their customers, and comp points are just one type of bonus you can earn at Planet 7 Casino. This exciting program actually rewards you for playing, much like some credit cards offer cash back for every purchase.
The best part of the comp point program at Planet 7: the more you play, the more it pays. As you ascend the ladder into the VIP program, you get even more comp points for each dollar wagered. For example, a tier 1 VIP may earn 1 comp point for every $10 wagered, but higher tier VIPs get 1 comp point for every $2 wagered. And that's just the beginning.
To fully understand how the Planet 7 comp points system works, you'll need to read the Comp Points Terms section of the Terms and Conditions. Or better yet, keep reading. We'll break it down for you in easily digestible chunks of info nuggets.
Why Terms and Conditions are Necessary
Nowadays, everything you do has terms and conditions (T & C) attached. Downloading software, shopping online, or your membership at the local gym—all have T & C. And most of the time we never read a single line of them. But in the case of redeeming bonuses at online casinos, it's very important to understand the limits placed on the comp points. This means you must read those T & C so there's no disappointment later.
These limits are created to help stop bonus abuse by unscrupulous players, who make it rough on everyone else who is just out to have a good time. Just be sure to understand that the comp points you receive come with conditions (like everything these days), so it's important to read the comp point T & C so you won't accidentally void your points due to misuse or negligence.
Comp points may be limited to certain types of games (i.e. slots or certain game titles), a minimum amount, playthrough requirements, and more. The following Comp Point Terms come directly from the Planet 7 terms and conditions web page, with a short explanation following each term or condition on the list.
Comp Points Terms
Comp points are accrued while playing certain games at the Casino.
This means that comp points are not automatically earned on every game, so please check your game to see if it is eligible for comp points. See #7 below for games which are NOT eligible for comp points.
You may not accrue comp points while using a no deposit bonus or playing games using previously redeemed comp points.
This is a standard clause which equates to the 'not to be combined with other offers' terms you might see placed on everything from burgers to baccarat. Obviously, you can't gain free money (comp points) by using other free money (i.e. deposit bonuses).
100 Comp Points have a value of ($)1.00
This is the stated value of comp points in USD, for clarification of the unit value.
How to Redeem Comp Points
The minimum number of comp points that you may redeem is 1000.
This is exactly as it says; the minimum amount of comp points you need to begin using them.
To be eligible to redeem your comp points, your account balance must be $0, and you must have no pending withdrawals.
It's especially important to remember that you shouldn't mix real money (your account balance) and comp points. Think of your comp points as a reserve gas tank, only available to use after your main tank is empty. Comp points are like bonus money, but you can't use your account balance PLUS comp points at the same time. Only use your comp points after your account balance is at zero, and make sure there are no pending withdrawals on their way to you at the time.
Except for listed restricted games, the wagering requirement on all comp points is as follows: 30 times playthrough requirement for Slots, Keno, Bonus Bingo and Scratch Cards; and 60 times playthrough requirement for Table Games and Video Poker.
Just as other bonuses have a minimum playthrough requirement, so do comp points. Here you can see which games require a longer playthrough, which is based on how low the house edge is for a particular game. Lower house edge games require longer playthrough. So choose your games carefully to get the most out of your comp points.
Games Not Eligible for Comp Points
Comp Points cannot be used in Roulette, Craps, Baccarat, Pai Gow Poker, Pontoon 21, War, Sic Bo, and/or 'Shooting games' -e.g. Fish Catch.
This is the list of games which don't allow the use of comp points. Also check that the game you are playing allows for comp point play. Fortunately, the most popular games at online casinos are slots, so feel free to use your comp points to spin those reels!
Comp Points come with 1-time maximum withdrawal limit.
Let's say you've met all the requirements for gameplay for comp points. Now you want to withdraw your winnings in cash. If you redeem $200.00 worth of comp points, after meeting the playthrough requirements, the maximum you can cash out is $200.00.
In Closing
Planet 7 Casino wants happy, satisfied customers who have a good time playing games online. And the best way to have a good time, pile up winnings and comp points, and to eventually cash out those winnings—is to be informed. So save this page as your guide to comp points on Planet 7.
And if you have any questions about comp points or any other bonus programs at Planet 7, feel free to contact the Planet 7 support team by email or by live chat, 24/7. They will be happy to answer your questions.