Online slots are the cornerstone of every casino, and the same goes for land-based slot machines. While many people still prefer to play the lottery, there are hundreds of slots out there that offer equally life-transforming jackpots. And most of the time, you have a much better chance at scoring a slot win than winning the Powerball.  
Due to the fact that top payouts in slots are considerably high, this also means that they have some of the worst odds out of all casino games, bar keno. Placing hundreds of bets over the course of an hour can have a compounding effect on your bankroll if you're not careful, but this is how casinos make money, and why they can afford to stick mouth-watering jackpots in slots as a result.  
In this article, we'll talk you through what it means to bet max coins in slots and how doing so can impact your gameplay.
Should You Bet Max Coins in Slot Games?
Playing slots isn't rocket science. You place your bet, spin the reels, then cross your fingers and hope for the best outcome. The only thinking and decisions involved are choosing which game you want to play and how much you want to bet.
You'll often hear "slot pros" and so-called veterans claim that you should always bet the maximum number of coins in these games. And while that's true if you want to play for the ultimate prize, it's not always necessary if you just want to have some fun and play for smaller wins. 
The Two Kinds of Maximum Bets in Slots
On a typical slot machine, you'll only come across one "Max Bet" button, but some versions, particularly 5-reel slots, allow you to select and adjust the number of paylines you want to bet on. These games are usually displayed with "243 ways to win".
Many older slots (also known as "penny slots") are configured to offer 20 to 50 paylines to bet on, which allows you to turn every one of them off apart from one. While the name implies you should only bet 1 cent to play, these types of games usually have a minimum bet of $0.10 per payline across 25 paylines. 
The maximum bet in these games is $1 per payline. Casinos were a bit sneaky when these first came out because this $1 payline made players think they were only placing $1 across all paylines, when in fact, hitting the "Max Bet" button automatically took $25 worth of credits from their bankroll. 
This is why it's always advised to check the game rules and paytables in advance before you play slots!
The More Complex the Slot, the Worse the Odds
As most online slots have multiple paylines these days, you shouldn't hold out to win the jackpot unless you're betting on all of them. Each wager placed on each payline counts as a separate wager, therefore, playing all of the paylines simultaneously is more likely to make you a winner. The downside is that over time, most of these spins will lose on the other paylines to compensate the casino.
Preventing Too Many Losses
When you play slots, you're inevitably going to lose most of the time. However, there are some ways you can save some money on a slot with multiple paylines. Using these two methods below will help you conserve your bankroll so you have more shots at winning some money:
Bet on fewer paylines – It may seem cliche to bet on few paylines if you want a chance at scoring the jackpot, but you can still win money by doing this. Most video slot machines also offer additional prizes such as free games, bet multipliers, and other rewards that are well worth the bet.  
Lower the size of your bet – Again, if you're wanting to fight for the top reward in slot games, you're only going to get there if you bet the maximum number of coins required. However, there is still a tonne of earning potential just from placing smaller bets in these types of games. 
Older Slots Offer Better Odds Based On Your Bet Amounts
The payout percentage in some older slot games actually increases according to your wager size. These types of slots work the opposite of traditional slot games, but to put it simply, you're likely to win more frequently on these games because the payouts are smaller. 
This is due to the game's RTP (return to player) which dictates how much the player is likely to win over time. So instead of betting the standard 5 coins maximum bet, these games might only require you to bet 2-3 coins to be eligible to still play for the jackpot.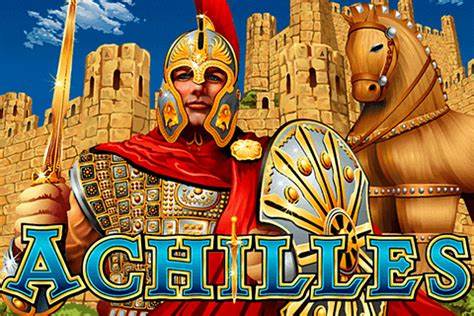 A Basic Slot Game Doesn't Change the Probabilities
It doesn't matter if it's a 3D online slot with fairies flapping all over the screen or one of the classic three-reel varieties; the probabilities don't change if the slot game doesn't require maximum coins.
You could be betting the bare minimum or the maximum number of credits, and the outcome of the game won't be affected in any way. All you do with either of these options is change the number of spins you're guaranteed to play.
To put this into perspective, let's say you had $300 to spend and the minimum bet in a slot is $1. This would allow you to play the game a total of 300 times. If you placed the maximum bet of 5 coins on every spin, you would only be able to play the game 60 times maximum (this doesn't include winning spins). 
Progressive Slot Games Only Pay Out Jackpots on Max Bets
If you want to play progressive slots, you'll need to bet the maximum number of coins on these games to be eligible to win and claim the jackpot. If you can afford to bet max, and you have the choice between a progressive and non-progressive slot, it's in your interest to play progressive games because these types pay out the most. 
People often have mixed views about progressive slots because the jackpot in these games is awarded at random. There are those who exclusively stick to progressive slots and who would prefer to win a huge reward beyond anything the game itself pays. Others are simply happy to take home a few thousand and boycott playing for the top prize altogether.
Does Betting Max Put You Ahead Of The Game Faster?
We'll do a quick calculation to answer this one. Let's assume you discover a slot game with a regular RTP that gives reasonably high payouts, perhaps it's a "hot" slot. Why would you think to place max coins?
If the top reward is 1000x your stake, you would either make $999 from a $1 bet or $4995 from a $5 bet. That's pretty simple math, so why isn't every slot player betting this way?
If you had $20 left in your bankroll, you might then choose to "wrap it up". But there's not a big difference between walking away with $20 or ending your session on $200. 
It all boils down to how many spins you want to guarantee yourself. Slots can easily make us kid ourselves, but the fact is that the odds of winning the jackpot on the next spin are exactly the same for every one you bet on, regardless of how much.
How Do You Win At Slots?
The best way to win at slots is to play with a slots strategy, but because these games are random, using one never guarantees you will win. It will, however, help you to choose the right slot games, manage your bankroll properly, and maximize your chances of winning!