The history of the world's greatest cities tells the tales of the legendary people who built them. The lively desert gambling mecca of Las Vegas is the stuff of legends, and its creators were all larger than life. From the time of mob legends like Bugsy Siegel to the modern day mobs of people who swarm the Strip, Las Vegas owes a good chunk of its current mega-façade to mega deal maker Kirk Kerkorian. Owing to his involvement in the development of Las Vegas, the auto industry, and Hollywood, Kerkorian is considered the greatest deal maker in capitalist history.
Humble Beginnings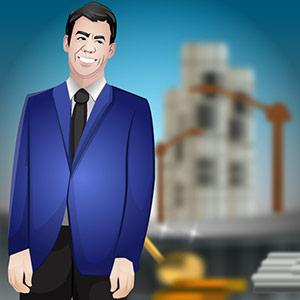 Every story of wealth reads better with a rags-to-riches story, and Kerkorian's tale is a worthy example. Born Kerkor Kerkorian in Fresno, California in 1917, Kerkorian was the son of immigrant Armenian parents. When his father's raisin farming business went under in the Great Depression, the family relocated to Los Angeles. Armenian was Kerkorian's first language, and he is quoted as saying that he didn't learn English until they hit the streets.

A Fighting Chance
Kerkorian dropped out of school in the eighth grade, and got into some trouble street fighting with gangs. To help pull Kirk out of trouble, his older brother, Nish Kerkorian, taught him how to box in a ring. The scrappy young Kirk took to the gloves well, and he became a fairly skilled amateur boxer. "Rifle Right Kerkorian" even won a Pacific amateur welterweight championship.
At the beginning of World War II, Kerkorian learned to fly airplanes rather than risk induction into the infantry, which was not his type of fight. Instead, he snagged a gig with the British Royal Air Force flying equipment from Canada to Europe. While not fighting directly in the war himself, Kerkorian delivered de Havilland Mosquito fighter planes to Europe to sting the Axis forces. During his stint with the RAF, Kerkorian delivered 33 planes and logged thousands of hours as a pilot. These forays into the European war theater nearly cost Kerkorian his life on several occasions.
A Self-Made Man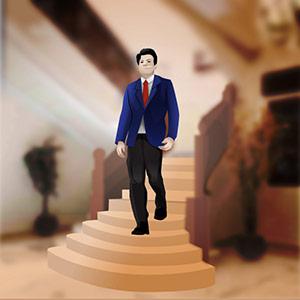 Kerkorian saved most of his wages earned flying planes and bought a plane of his own: a Cessna for $5,000. Still a flyboy at heart, Kerkorian began a charter service flying between L.A. and Las Vegas. As his charter flights between Vegas and L.A. slowly increased, Kerkorian began to fall in love with Las Vegas. After a brief gambling period, he decided to cash in on the growing aviation industry, bought a small charter airline in 1947, and renamed it Trans International Airlines. After making a lot of money buying and selling used aircraft, he finally made his first million when he sold TIA to Studebaker.
And with that million dollars, Kerkorian bought his first piece of Las Vegas land, 80 acres directly across the street from the Flamingo, the hotel casino mobster Bugsy Siegel started. He then rented his newly-purchased land to Caesars Palace, which built a hotel casino on the site. After renting the land for a while, Kerkorian sold the land to Caesars, and reinvested the profits into even more prime Vegas real estate on the Strip. He still held onto his airline until 1968, when he sold it for $104 million to the Transamerica Corporation. And with that, a mogul was born.
Buying and Selling
Most of what made Kirk Kerkorian so successful was his ability to make lucrative deals one after the other. Some of his greatest success stories involve his buying, selling, re-buying, and re-selling the same properties multiple times—each time for a massive profit. Kerkorian became the master of property flipping within a few decades.
In 1967, Kerkorian bought 82 more acres of land on the Strip and built the International Hotel, the largest hotel in the world at the time. The hotel's gigantic Showroom Internationale showcased the first in a long line of Vegas mega-star performers, beginning with Barbra Streisand and Elvis Presley. Elvis shook his pelvis on that Vegas stage for 30 days straight, bringing in over 4,000 customers per night. And once his Vegas empire started growing, Kerkorian bought the Flamingo Hotel, and eventually sold both the International and the Flamingo to Hilton Hotels for a tidy profit.
Hello Hollywood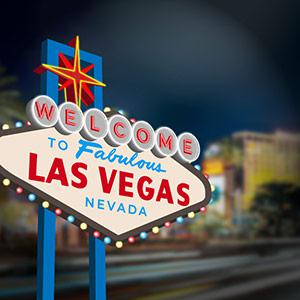 As one interest leads to another, Kerkorian's interest in entertainment didn't end on the Vegas stages. After carving out his piece of the Las Vegas skyline, he started seriously looking into become a Hollywood player. In 1969, Kerkorian bought MGM film studios for $650 million. When the MGM studios floundered in the box offices in the 70s, Kerkorian doubled down and bought his second studio, United Artists. He later merged the two studios to form MGM/UA, and sold the whole lot to television tycoon Ted Turner for $1.5 billion in 1985. When Turner ran into financial problems later on, Kerkorian happily bought back the MGM/UA for $780 million—then immediately resold it to an Italian investor for $1.3 billion.
Later, when the Italian financier ran afoul of European financial authorities, Kerkorian bought the studios back yet again—and then finally sold them to Sony in 2004 for a whopping $2.9 billion. During his Hollywood studio buying frenzy, Kerkorian also purchased Orion Pictures, The Samuel Goldwyn Company, and the Motion Picture Corporation of America. The world of finance runs on the 'buy low, sell high' model, and Kerkorian was the master. With his feet firmly in both Vegas and Hollywood, Kerkorian continued to conquer the financial world.
The MGM Grand and the Rise of Mega Resorts
During the years Kerkorian owned MGM, he never invested much time in running the studio for profit, as he was more of a deal-maker than a studio executive. Instead, he banked on the good name of MGM and opened the MGM Grand Hotel and Casino in Las Vegas. It was the largest hotel in the world at the time of construction—and larger than the Empire State Building. With this master stroke, Kerkorian cemented his legacy on the Las Vegas Strip, and the Las Vegas mega resort was born.
In 1980, the original MGM Grand burned in a fire, killing 87 people and destroying the hotel. Within 8 months, a new MGM Grand was built in its place. Kerkorian formed a spin-off company from his MGM holdings, called Tracinda, and formed MGM Resorts International. The new company owns and operates the Bellagio, The Mirage, The New York – New York, Circus Circus, Mandalay Bay, The Luxor, Excalibur, Monte Carlo, and the CityCenter complex. All of these mega resorts together form one of the most eclectic and memorable skylines in the world.
The Auto Industry
Kerkorian was rich, but never idle. After conquering Vegas and Hollywood, he moved on to invest in the American auto industry. In 1995, Kerkorian partnered with retired Chrysler CEO Lee Iacocca in a takeover attempt of the Chrysler Corporation. Chrysler's management poured its resources into fighting the hostile takeover, and Kerkorian eventually sold his stake in Chrysler in 1996. Chrysler was eventually acquired by German auto company Daimler-Benz. Kerkorian also held stock in GM and Ford, before finally getting out of the auto business for good.
The Man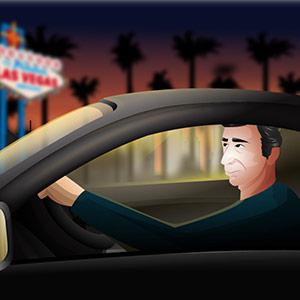 After such amazing feats of financial bravado, one might expect Kirk Kerkorian to be a swaggering, macho cowboy of sorts. On the contrary, Kerkorian was an intensely private person who seldom appeared in public. And when he was seen in public, he would often be seen driving plain vehicles like a Ford Taurus or a Jeep Cherokee. Even with all of his Hollywood holdings, the man even paid for his own movie tickets. While he enjoyed wearing fine clothing while wheeling and dealing, he was also a family man with two daughters, Tracy and Linda, from whose names his company Tracinda was formed.
Kerkorian's net worth at his peak was $16 billion according to Forbes magazine. But while he was building his legacy in America, Kirk Kerkorian never forgot his roots. Over a 22 year period, he donated more than $1 billion to his ancestral homeland of Armenia, which financed a variety of infrastructure improvements, including highways, streets, schools, museums, and concert halls. Kerkorian died in Beverly Hills in 2015, nine days after his 98th birthday.