There are a lot of gambling books out there – perhaps too many, and what's worse, many of them go through multiple variations and different editions. It's hard to keep track of what remains both relevant and interesting over time. We've compiled a list of them with a mix of genres. Whether you're looking for a page-turning beach read or a beginner's strategy guide, we guarantee you'll find something on here that suits your interests. Read on for our top recommendations for books on gambling, listed in no particular order.

Dice Angel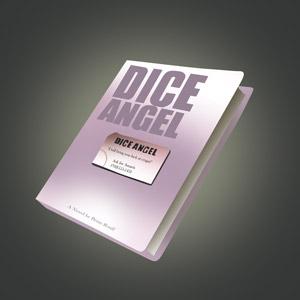 Author: Brian Rouff
Publisher: Hardway Press
Date of Publication: January 2002
Goodreads.com Rating: 3.42 out of 5; 24 ratings


This work of fiction is prefaced by the recognizable, obligatory statement: "This story is a work of fiction. Any resemblance to individuals living or dead is purely coincidental." If you're looking for a beach read, this one is it. The story follows a man named James Delaney, Jr., the owner of a bar in Las Vegas, and things are not going well for Jimmy. The novel opens with the phone ringing. It's the local police calling from his bar – Jimmy D's has been broken into, again. His fifteen video poker machines have been robbed of over twelve thousand dollars. With his bad luck, he needs a large sum of money in a short amount of time, or the IRS will take the bar away from him. What's a guy to do? But then, Jimmy meets a mysterious "dice angel" who promises to help him win at craps.
Rouff's portrayal of Vegas is highly realistic, his characters are compelling, and the dialogue is laugh out loud funny. He really brings the various aspects of Vegas to life for the reader. Andy Bellin, the author of Poker Nation, said of the novel, ""Dice Angel is pure excitement. Pure intrigue. Pure heart-racing adrenaline-rush. I guess that makes it pure Las Vegas." The book has an engaging plot with unexpected turns, and it's also a quick read, almost disappointingly so – you'll find that you just don't want the story to end. Warning: when it does end, you may be left with a sudden urge to play a few rounds of online craps.

Gambling 102: The Best Strategies for All Casino Games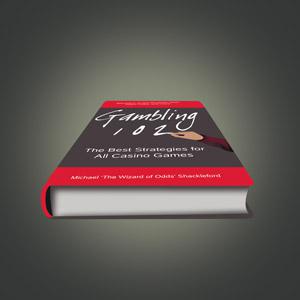 Author: Michael Shackleford
Publisher: Huntington Press
Date of Publication: May 2005
Goodreads.com Rating: 3.78 out of 5; 27 ratings



As you may be able to guess from the title, the audience for this gambling book is the not quite brand new but still relatively inexperienced player. The book doesn't waste time explaining the rules of different casino games – it assumes that you know the basics (or at least how to Google the basics) and that you've also gotten a bit of practice in. In short, you should know how to play. Praised as a "nice reference book for the intelligent gambler" by an Amazon.com reviewer, this gambling book is a resource for playing well. It contains 19 concisely written, neatly organized chapters that explain the house edge of each game and the basic strategies you can employ to improve your odds of winning.
If you've already gotten started with researching strategies, this probably isn't the first time you've heard of Michael Shackleford – you might know him as the Wizard of Odds, arguably the most highly respected gambling authority out there. A former actuary, Shackleford is an expert analyst of mathematics and statistics, and his advice is based off careful analysis compiled over years of experience and study.
The book's primary function is to inform and instruct the learner (who has demonstrated interest in buying the book) – it's very no-frills, no-gimmicks – simple and straightforwardly written. If you're looking for a solid foundational manual, this one is for you.

American Casino Guide 2018 Edition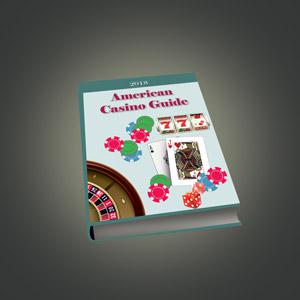 Author: Steve Bourie
Publisher: Casino Vacations Press, Inc.
Date of Publication: November 2017
Goodreads.com Rating: N/A


There's a reason this book is the #1 Best Seller in Gambling on Amazon where it's rated 4.0 out of 5 stars with a total of 164 customer reviews. Why? Because if you use it well, the monetary value contained within the book will more than make up for what you paid for it.
This casino guide is published yearly, so you know it's always up-to-date with the most relevant information. The guide is exactly what it professes to be – its purpose is to give information specifically for visiting casinos. While it does give strategy information for casino games, there are plenty of other gambling books and online resources that are specifically dedicated to providing that information.
American Casino Guide's real strength is that it has the scoop on over 750 casino establishments in 41 states, and that includes special accommodation and buffet prices, which casinos offer what games, and more. There are maps, casino-specific tips, and even slot machine payback percentages for every state's casinos. Think of it as an advanced travel guide, but for casino resorts. Even with all of that, there's an even more important reason that countless people buy this book each year. One word: coupons. Frequent casino visitors have the highest praise for this book, claiming that if there's one book for casino trips, this one is a must-buy. The 200+ coupons are valued at more than $1,000 and the book even includes free offers as well.
Thinking about an upcoming trip? The book's list price is $18.95, but it's currently available for $12.76 on Amazon. If you peruse the coupons and plan wisely before you go, you can easily save hundreds. If you want a preview, you can check this comprehensive list of coupons and information about the establishments.
However, if you'd much rather play in the comfort of your own home, this guide is definitely not for you. Skip this one and put that money towards the bankroll you've been saving for your favorite online casino game.


Bringing Down the House: The Inside Story of Six M.I.T. Students Who Took Vegas for Millions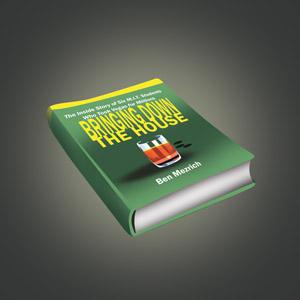 Author: Ben Mezrich
Publisher: Atria Books
Date of Publication: September 2002
Goodreads.com Rating: 3.87 out of 5; 20,290 ratings


A New York Times bestseller Bringing Down the House was so wildly successful that it inspired a film adaptation called 21, which was released in 2008. In case you haven't heard of it, the book follows the true story of a group of brilliant (bordering on genius) M.I.T.'s math and engineering students who start a blackjack club. Led and managed by a character named Micky Rosa, they train as a blackjack card counting team and win significant amounts of money at well-known casinos. Within two years, they bring in more than $3 million from their conquests, which also throws them into "the seedy underworld of corporate Vegas" where they must face the wrath of casino owners.
It's an enjoyable read with almost no explanation of the card counting strategy itself. A newspaper praised the work of nonfiction as so captivating that it read like thriller fiction. The book is not without controversy, however, as the Boston Globe newspaper criticized it for exactly that, arguing that the book could not be considered nonfiction. A reviewer named Brian on Goodreads.com said: "This book is crap – on crack. And it's a shame, because there's an interesting true story under all the dross."
It was published as a factual account, but a significant number of dramatic events were later shown by the Boston Globe magazine to have been completely fabricated. "[Although supposedly,] Micky Rosa was a composite of myself, J.P. Massar, and John Chang, the fact is there is little, if anything, that resembles either of us except that he started and ran the team and was focused on running the team as a business," says Bill Kaplan. John Chang said of the book, "I don't even know if you want to call the things in their exaggerations because they're so exaggerated they're basically untrue."
At best, the book appears to be a patchwork story made up of composite characters and a number of untruths – skillfully done to include the most captivating, dramatic details, but inconsistent with the facts. That said, it's an entertaining 257 pages – it's heavily dramatized, but it also sucks the reader into a fast-paced world of card counting, glamor, and riches.

The Professor, the Banker, and the Suicide King: Inside the Richest Poker Game of All Time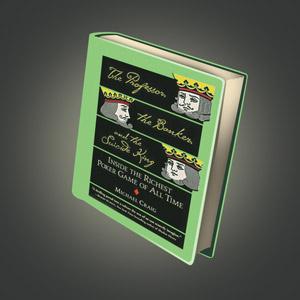 Author: Michael Craig
Publisher: Grand Central Publishing
Date of Publication: June 2006
Goodreads.com Rating: 3.89 out of 5; 1,303 ratings


This title is perhaps the most intriguing on the list, and the book itself doesn't disappoint. Craig sets his story in the fascinating world of high stakes gambling, telling a story about Andy Beal, a billionaire banker who is determined to take on the "Corporation" – a group of the most skilled, high stakes poker players in the world – and beat them at their own game.
The book is highly detailed and offers an opportunity to peek into the exclusive world of these high-rollers and the secrets of their strategies and collaboration. The plot points are skillfully intermixed with clear descriptions of poker itself, making it a good read for people enjoy poker and those who don't know much about it. Still, it will be most compelling for those who do play.
Jeff Wignall on Amazon.com said of the book: "If you're a poker fan (I can barely live a day of my life without thinking about or playing poker–a hobby since I was a kid), then you almost have to read this book. To not read this book you'll be missing what is, no question, the greatest insider's look (and a long, extended look) into what is without doubt the biggest game of all time (actually a series of games)." But you don't have to take his word for it – check it out yourself.

Beat the Dealer: A Winning Strategy for the Game of Twenty-One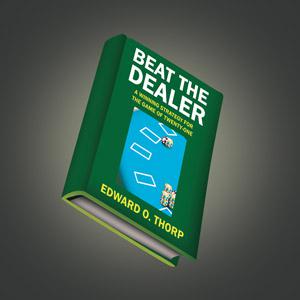 Author: Edward O. Thorp
Publisher: Random House, Inc.
Date of Publication: April 1966
Goodreads.com Rating: 4.11 out of 5; 376 ratings



This one is a classic. Touted as "The Book That Made Las Vegas Change the Rules," Beat the Dealer is just as fascinating today as it was back then. Edward O. Thorp is now thought of as the father of card counting, and his credentials are impressive: he got his Ph.D. in mathematics from the University of California, Los Angeles, worked at the Massachusetts Institute of Technology, taught as a professor of mathematics at New Mexico State University, and then taught mathematics and finance at the University of California, Irvine. Thorp was the first person to prove that, mathematically speaking, counting cards was a method that could trump house advantage in blackjack; as the first of its kind, the book was an instant success. Today, there are over one million copies in print.
Thorp's book was highly researched with computer programs and equations, so it's almost purely scientific. In fact, he considered his work in blackjack strategy as academic research, but this research was made available to the public instead of following the traditional route of academic peer review. His work launched what would eventually be an ongoing wave of research and literature about betting strategies – one that continues steadily today.
Over 50 years later, the book manages to be just as informative and accessible. Keep in mind that the games themselves have changed greatly since 1966, largely due to the spread of these techniques, so it's not as easy to beat the system anymore – still, this book is highly recommended for readers who are curious about the start of the card counting movement and consider themselves experts on the game.

The Man with the $100,000 Breasts: And Other Gambling Stories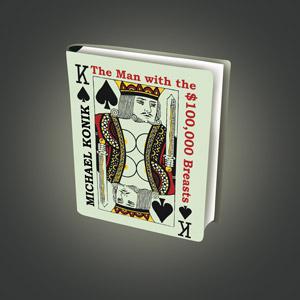 Author: Michael Konik
Publisher: Huntington Press
Date of Publication: January 1999
Goodreads.com rating: 3.73 out of 5; 138 ratings


This one deserves a mention on our list for its readability and shock factor. It's a truly entertaining collection of stories that seem too crazy to be true.
In 1996, high-stakes gambler and lover of bets Brian Zembic was confronted with the bet of a lifetime. His friend asked him how much money would be enough to convince Zembic to put in breast implants. The conversation eventually turned from conjecture to reality: his friend bet him $100,000 that he wouldn't get implants and keep them in for a whole year. Not only did Zembic win the bet – he grew "too attached to them" and didn't have them removed until 2016. That means he had 38Cs for 20 years!
This gambling book is a quick read – not because it's especially short, but rather because it's full of engrossing stories you won't want to stop reading. Michael Konik covers it all: craps, greyhound racing, blackjack, sports betting, and more. Just one word of caution: the subject matter is definitely not for everyone, though that much should be apparent just from the title.

Blackjack Basic Strategy Chart: 4/6/8 Decks, Dealer Hits Soft 17
Author: Kenneth R Smith
Publisher: Bayview Strategies LLC
Date of Publication: October 2008
Goodreads.com Rating: N/A
This one's not actually a book on gambling, but we just wanted to make a quick note of it for the ease and convenience of such a simple and well-structured resource.
This chart is highly recommended for new players. It's described as a "convenient wallet-sized plastic blackjack basic strategy card" for 4, 6, or 8 deck games where the dealer hits on a soft 17. This strategy card is one of the bestsellers on Amazon for blackjack players, and it's rated 4.6 out of 5 by 105 customers. The chart is most beneficial when used for a pre-casino-visit study session while also being extremely convenient when you need to consult it at a glance, with the bright color coding making it particularly easy to use.
Not in the mood for a trip to the bookstore, print out your own Blackjack cheat sheet right here at Planet 7!

Video Poker for the Intelligent Beginner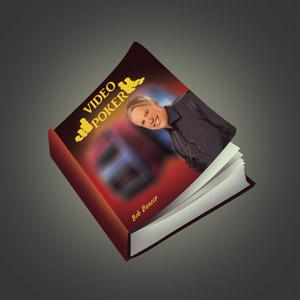 Author: Bob Dancer
Publisher: Huntington Press
Date of Publication: June 2009
Goodreads.com Rating: 3.57 out of 5; 21 ratings



There are reckless, unthinking gamblers, and then there are calculating, intelligent gamblers. If you're looking for recommended reading, you probably belong to the latter, and this one is a classic. Bob Dancer is something of a legend – he's one of the most experienced video poker players out there. As a veteran gambler, he's the unchallenged authority on the subject. He has an extensive website with a wealth of regularly updated information. He has written three other books about gambling: Million Dollar Video Poker, Sex, Lies, and Video Poker, and More Sex, Lies, and Video Poker. Today, he writes weekly articles for Las Vegas Advisor's blog, Gambling with an Edge. He also runs a weekly radio show of the same name, with co-host Richard Munchkin – they interview guests from the gambling world, respond to listener emails, discuss recent events in the gambling world.
This gambling book, as it says, is for the intelligent beginner – that means it explains strategies and the principles behind choosing the right machine as well as some of the mathematics behind video poker, but it doesn't cover highly advanced strategies.
You may also be interested in his software program "Video Poker for Winners!" which fulfills a variety of purposes: "[play it] as a game, use it as a tutorial, create strategies, focus on problem areas, check unusual hands, calculate bankroll requirements, figure slot club paybacks, check expected value," and more. His credentials could fill other several paragraphs, but suffice it to say that he's a trustworthy source for any player looking to get serious about video poker. If you're interested in further reading, the book he's best known for is Million Dollar Video Poker, which encompasses six years of experience, including a six-month period from late 2000 into 2001 when a $6,000 bankroll grows to over one million dollars just by playing video poker.
Don't want for Amazon to deliver your book? No problem, we've put together a wealth of articles of video poker, from beginner's strategies to tips for more experienced players.

Roll the Bones: The History of Gambling (Casino Edition)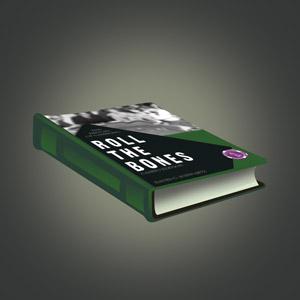 Author: David G. Schwartz
Publisher: Winchester Books
Date of Publication: January 2013
Goodreads.com Rating: 3.79 out of 5; 87 ratings
Schwartz said of his work: "Everything I've written has started with me asking a question and not finding an easy answer. I write to share the interesting things I learn by trying to find the answers." Just as the title says, the book is Schwartz's attempt to tackle the entire history of gambling, and he does a truly impressive job with meticulous attention to detail – what its earliest forms looked like before the concept even existed, how it evolved over time, and the variations that are played today.
Amazon.com reviewer John Dyson called it "a truly comprehensive historical account of gambling" that "guides the reader through the detailed historical context while also drawing relevant connections between the past and the present." This edition is updated to include a more in-depth explanation and analysis of the development of casinos: from the first casino was established in Venice to its spread among European spas. Schwartz also covers the rise of casinos in the United States, in Asia, and even online.
For obvious reasons, it's a great read for history buffs and individuals who simply like to know how things work. However, this gambling book is also extremely accessible for the average gambler, managing to be both comprehensively informative as well as engaging and full of entertaining stories.
That concludes our list of gambling books recommendations. We did our best to include a diverse set of options, and we hope you were able to find a few gambling books that pique your interest and supplement your hobby with some extra enjoyment.