Are you getting ready for a poker night with the boys? Or are you packing your bags, about to head out to Las Vegas with hopes of becoming the next big name in poker? Well, hasn't anyone told you that the second-best way to prepare for a tough game is getting hyped up by watching the film? It's true for sports, and it's true for poker, too. By watching people pretending to be poker pros in the best poker movies, you have the best chance of mastering your game-winning poker face. In no time, you'll be sitting around that card table with a steely glare and a high-ranking hand, and everyone will throw their chips your way, begging for mercy.
7. Maverick (1994)
It often proves difficult when finding a good poker movie that also offers viewers a little humor. Maverick gives the audience just this, with a comical script, a star-studded cast (with the likes of Mel Gibson and Jodie Foster), and a solid score of 7 out of 10 stars on IMDb. This film tells the story of a con artist with a penchant for playing cards in the Old West, who's trying to make some bank on a tournament of five-card draw. On his way to the tournament, he meets some interesting characters, to say the least, and has to deal with some minor, and major, mishaps along the way. For an entertaining film about the American spirit of poker and the Wild West, watch Maverick – you may discover your affinity for five-card draw, or maybe a good, old-fashioned gun draw. You'll never know until you watch!
6. The Cincinnati Kid (1965)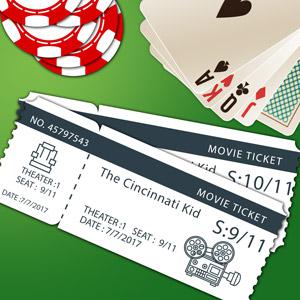 If you've been searching for a classic poker movie with a little bit of everything, look no further than The Cincinnati Kid. Considered some of Steve McQueen's finest acting, this is a depression-era film that follows the exploits of "the Kid" (McQueen), who tries to make a name for himself in the world of gambling. He has to beat Lancey, one of the biggest names in gambling, at his best game: poker. There are guns, women, and enough quick draws to keep you on the edge of your seat. Whoever said that the oldies got it right was right on the mark because, with 7.3 stars, The Cincinnati Kid is a fast-paced story that delves into the nostalgia of gambling culture. If you need to pump yourself up before facing an intimidating opponent, watch The Cincinnati Kid and harness the Kid's rebellious spirit!
5. Rounders (1998)
Bringing it back to slightly more modern times, Rounders is a poker movie all about risk, addiction, and pulling yourself out of the deepest slump you could think of. Receiving 7.4 stars on IMDb, this film features jaw-dropping performances by Matt Damon and Edward Norton. Growing up with the dream of playing in the World Series of Poker, Damon's character, Mike McDermott, has to put aside his aspirations to live a responsible, adult life. That is, until his childhood friend (Norton) is released from prison. Viewers follow McDermott's journey, watching him take on risky games with potentially fatal consequences. If you're about to play a high-stakes game and need to perfect a poker face that's going to win it for you, then Rounders is the best poker movie out there.
4. A Big Hand for the Little Lady (1966)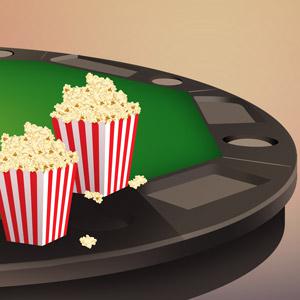 Another Wild West classic, this poker movie isn't just about a poker competition, it's also about a standoff to see who's got the most smarts. This story follows an annual high-stakes poker game held between the five richest men in the entire territory – it's such a big deal, one man leaves his post as the attorney in a murder case, while another leaves his daughter's wedding. Everything is going as per usual until a wary traveler asks to join the poker game. There are tons of twists and turns in this old-timey flick, and with 7.4 stars, you'll want to be there for every single one. Grab some red vines and watch A Big Hand for the Little Lady, because with this poker movie you'll learn the true meaning of "high stakes!"
3. Freeze Out (2005)
If you ever feel like the gambling movies don't portray the game of poker or the attitudes of gamblers authentically enough, then look no further than the 2005 film, Freeze Out. This poker movie received a noteworthy 7.9 out of 10 stars, which is especially impressive considering it's an independent film. Rumor says that the film's director, M.J. Loheed, paid for the entire production using money he made from playing poker. If that isn't authentic poker prowess, then I don't know what is. Freeze Out tells the story of a man who has regular 25-cent poker games with his friends. It's supposed to be a respite from his less-than-glamorous life, but his poker mates spend the entire time ragging on him. He can't seem to do anything right – that is, until he secretly hires a professional poker coach and raises the stakes on his friends. In order to find out who wins the game, and potentially loses some friends along that way, watch Freeze Out. You'll have a new understanding of what a cold shoulder really is!
2. Casino Royale (2006)
Probably one of the best-known poker movies, this James Bond movie follows Agent 007 on an exciting mission where he has to take down some of the richest and worst villains. Not only does he have to keep his cool when in the heat of the game, he must master a poker face in his love life when he starts to fall hard for someone who could make or break his legacy. Receiving a hefty 8 stars, the modern take on the classic film franchise will keep you biting your nails and cheering on Daniel Craig's rendition of the Bond character. If you want to harness the cool factor and intimidate your opponents by sounding like a card connoisseur with your suave sayings, then look no further. Pretty soon, you'll be asking for your drinks shaken, not stirred.
1. Lock, Stock and Two Smoking Barrels (1998)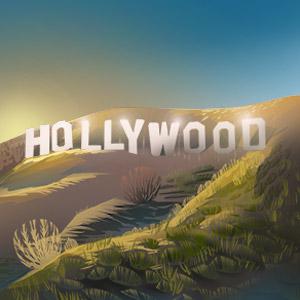 It's time to throw out everything you thought was classy and proper and start having some real fun. The highest-ranking poker movie on this top list is none other than Guy Ritchie's crown jewel, Lock, Stock and Two Smoking Barrels. With his distinct style, color scheme, and unbelievable shenanigans, you know that this 8.2 star-rated film will keep you laughing, crying, and moving along at breakneck speed. This poker movie follows four friends who lost money they didn't have in a botched game of three-card brag (a British variation of poker). Watch Lock, Stock and Two Smoking Barrels to find out exactly what kind of heists, violence, and general tomfoolery these characters get into. It'll also teach you to choose your poker mates carefully and to only bet what you can afford to lose!
Make a bowl of popcorn and turn down the lights – it's time to watch the best poker movies! And when someone tells you that you're lazy, just remind them that it's necessary to do a little research before becoming an invincible poker pro. After all, the second-best way to prepare for a tough game is to watch film – and the best way is to practice. Until you're ready to enter yourself in a high stakes tournament, check out our real money online casino and play poker completely free. With practice mode, you can flex your skills with no risk. You'll become the most fearsome opponent in no time!