Are you stuck on a long commute or sick of listening to the static sound of radio commercials? Well, if that's the case, then you're a drop of water in a sea full of people. The good news is that you can join them in the big move to the next biggest trend in information consumption. Podcasts are all the rage – they're fun to listen to, they teach you a thing or two about your interests, and they come in episodes like your favorite TV shows! Keep reading to learn about some of the best sports gambling podcasts on the market. They're perfect if you're getting ready for a trip to Vegas or the racing track, and everyone around you will think you're a total pro!
1. Best Strategies by Mike "Wizard of Odds" Shackleford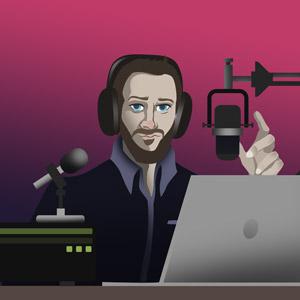 Wizard of Odds is a fan favorite in the world of gambling blogs. The author, Mike Shackleford, explains the rules of all the casino games you might come across, and how to weigh your chances of winning or losing. And now the Wizard has moved on to bigger and better things with this sports gambling podcast. It may not come in weekly episodes like a soap opera, but he has several different sport gambling podcasts divided by the game you're hoping to master. With his dulcet tones and major know-how, you can't go wrong! If you're new to the world of gambling and want to learn the ropes in a jiffy, then listen to the Best Strategies podcast by Mike Shackleford. Soon enough, people will think your winning streak is the work of a wizard!
2. ESPN: Behind the Bets
ESPN's Behind the Bets is the first sports gambling podcast on this top list, and for good reason. This sports gambling podcast has everything a sports gambler could possibly want in a single production. Hosted by Chad Millman, he often welcomes Bob Scucci, Stanford Steve, and Chris Falicia to provide a fun and educational program all about betting. With a special focus on sports betting, this sports gambling podcast will keep you updated on the goings-on in the sports world, especially during football season. They not only give you insights on the statistics behind good bets to make – to keep things interesting, they often throw in a few bits here or there about casino gambling as well. If you're a sports nut and want a little weekly entertainment, then ESPN: Behind the Bets is the perfect sports gambling podcast for you!
3.Gambling with an Edge
Bringing the focus back to Vegas, Gambling with an Edge is one of the most popular sports gambling podcasts about Sin City's main industry. And what better place to base a podcast out of than Las Vegas itself? Bob Dancer and Richard Munchkin put together a comprehensive weekly show, bringing in guests who know all the nooks and crannies, ins and outs of the casino industry. If you're looking to learn a little more about making the most of your money and really boosting your bankroll, then check out Gambling with an Edge. After listening to a few episodes, you'll be strolling the aisles of the casino floor like a bona fide professional gambler!
Latest winners
Want to be one of the top winners?
4. Betting Dork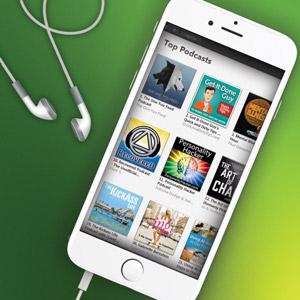 Produced by Pregame.com, Betting Dork is another well-rounded sports gambling podcast to make the top list. Hosted by Gill Alexander, Betting Dork has a wealth of information for people looking to get their sports stats, info, and opinions in one neat package. Covering professional and amateur football, basketball, baseball, soccer, and a handful more, no sports fan will feel left out browsing through the episode list of this sports gambling podcast. Focusing on the strengths and weaknesses of players, as well as betting endorsements made by the experts, listening to Betting Dork will give you the tools you need to enter the world of sports betting. And the next time you put a wager down on your favorite team, you can do so with the confidence of a sportsbook genius, or at least a gambler with some smarts!
5. You Can Bet on That
A lot of sports gambling podcasts flooding the market are for people who take the sport of betting very seriously. But don't worry, there's also a podcast for those people who hope to pick up a thing or two about gambling for fun. You Can Bet on That is a great program to listen to before your yearly vacation to Las Vegas or your local casino. Light banter between the show's hosts, Mark DeVol and Dr. Mike, make this educational how-to-gamble podcast enjoyable as well. Each episode has a different focus, so pick one that talks about your preferred game, and brush up on those skills. Pretty soon, you'll play a game of blackjack or hit the poker table, and your opponents won't know what hit them!
6. Five Hundy by Midnight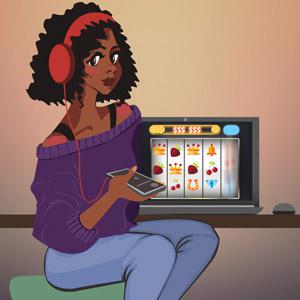 There are sports gambling podcasts for every kind of person out there, even those who aren't that focused on gambling! Five Hundy by Midnight is a series dedicated to the food, festivities, and general fun that can be found in the tourist destination of Las Vegas. Focusing heavily on the travel aspect, the podcast's hosts, Tim and Michele, tour some of city's best hot spots. If you've been planning a trip, lend Five Hundy by Midnight a listening ear – they review hotels, restaurants, and casinos so you don't have to waste your time and money trying to figure out which ones are the best. And, if you have more cash in your pocket, you can hit the gambling floor like a high roller. Rumor has it that if you listen closely, you can hear the sounds of the casino hall buzzing in the background, so check out Five Hundy by Midnight. You never know when you'll make a five hundy of your own!
7. Vegas Fanboy
If you're looking to hit up Las Vegas but keep your bankroll in check, then Vegas Fanboy is the sports gambling podcast for you. A stint in Sin City doesn't have to mean your hard-earned cash will disappear like a deal with the devil! Your host, the one and only "Vegas Fanboy" is here to tell you how to live it up while sticking to a tight budget. Along the way, you'll be treated to some rags-to-riches stories, as well as riches-to-rags dramas. Check out the Vegas Fanboy podcast for a local's insight into the world of low-rolling good times, affordable food, and even cheaper places to gamble. Who needs the glitz and the glam of Vegas when you've got beer, the boys, and a lucky hand at blackjack!
Now that you've read all about the top 7 sports gambling podcasts out there, all that's left to do is give them a listen and pick your favorite. Whether you're the kind of person who likes focusing on a table game, cheering for your home sports team, or recreationally perusing the casino floor, there's a sports gambling podcast for every kind of player. Sports gambling podcasts are a great way to brush up on your rusty skills, especially at a tough game. And until you save up enough money for your next big trip to a land-based casino, head over to our online casino real money to try your hand at a few practice rounds. With instant play mode, you can wager the riskiest bets and master the game without putting your bankroll at risk. So, log on to Planet 7 and start your career as a gambling guru!