We know there are a lot of you globe-trotting individuals out there who also happen to have a well-developed penchant for gambling. Every once in a while, that exact combination of those specific traits becomes impossible to deny – you find yourself staring at (or possibly glaring at) any stranger on the street with a suitcase, making distracted conversation at work while your eyes are drawn to the photos on your colleagues' desks (documenting their latest vacation), daydreaming about getting off the highway at the exit for the airport and demanding to get on the next flight – wherever… you know the feeling all too well.
Are you a casino enthusiast who can feel that irresistible travel itch coming on? Are you too lazy to spend hours and hours on Trip Advisor (and Yelp, and Lonely Planet, Time Out, and Fodor's…etc.)? Don't worry – we're here to help! (And you're very welcome.)
Best Casino in North America: Bellagio Luxury Resort & Casino – Las Vegas, United States of America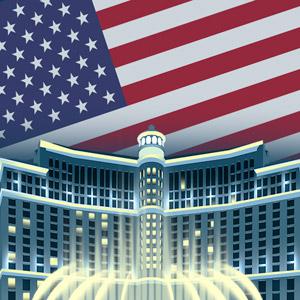 Address: 3600 Las Vegas Blvd S, Las Vegas, NV 89109-4303
Year Opened: 1998
Top Nearby Attraction: The Las Vegas Strip
Best Feature: Fountains of Bellagio
The Bellagio is an amazing sight to behold and it could be one of the reasons why you should visit Las Vegas. Sure, it's one out of many dazzling buildings in Las Vegas, but it's still a clear favorite among the casino resort options. Inspired by the town of the same name in the Lombardy region of Italy, the Bellagio has many suite options and is perfect for a real splurge – different rooms and suites have different views, and they're all spacious and comfortable.
Our favorites are the Presidential Suite, perfect for sunset viewing, and the Chairman Suite, where you have a view of both the Strip and the Fountains of Bellagio.
Fun fact: the Fountains won the TripAdvisor 2013 Travelers' Choice Award for Top Landmark in the United States.
All of the rooms feature remote controlled curtains, hot jet bathtubs, bath salts, fresh towels with chocolates, and more. If you choose to venture out of your hotel room, they have five pools, where you can book cabanas – spend all day there, and you can order anything from sushi to ice cream sundaes, espresso coffee to specialty handcrafted cocktails.
One must-see that is unique to the Bellagio is their Conservatory & Botanical Garden. With each change from winter to summer to spring to fall, the Bellagio Conservatory team reinvents the garden as a breathtaking exhibition of that season's distinguishing hues and flora.
In terms of the casino itself, the slot room features over 2,300 reel and video poker games with jackpots often reaching millions. The Bellagio Slot Tournaments feature live entertainment and offer prizes from $100,000 to over $2 million. They also have the standard table games, but it's their poker offerings that are truly impressive. The poker room houses 40 tables as well as two high-limit areas. The No Limit Hold 'Em Tournament is held daily at 2:00 p.m., but Bobby's Room, named for Bobby Baldwin, the winner of the 1978 World Series of Poker, is the place to be for true poker fans and high rollers. With a minimum buy-in of $20,000, it's open 24 hours a day and hosts the highest limit poker action in the world.
Casino fans appreciate old-school Vegas charm, where ritz and glitz, and VIP treatment await eager players. Luckily, the throwback-appeal of the 1950s casino ambiance is alive and well. Fans of retro-style casino games will thoroughly enjoy the 777 online casino experience. One click is all it takes to take you back to a fabulous era of rich entertainment. Nostalgic and rewarding; this online casino brings it all back in spectacular fashion.  777 casino offers a user-friendly, navigable website, with slots, table games, video poker, and live games. Out of 220 games, more than 140 are slot machines, but just like a bricks and mortar, online casinos also have blackjack, poker tournaments, roulette, keno, and more. It is easy to get yourself warmed up with free spins  to play options, and an even easier transition when you're ready to up the excitement factor and play with real money. It is update regularly with new games – another benefit of opting for an online casino is that it's just easier to play and has a quicker turnover.
Best Casino in South America: Viña del Mar Casino & Resort – Viña del Mar, Chile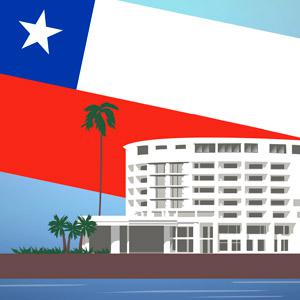 Address: Avenido San Martín 199, Viña del Mar, Chile
Year Opened: 1930
Top Nearby Attraction: Reñaca Beach
Best Feature: OVO Nightclub
Viña del Mar is a resort city on Chile's Pacific coast, known for its gardens and beaches. Spanish for "vineyard by the sea," the city is referred to as Viña by locals, or simply Garden City. Ranked #7 on the list of things to do in the city, Viña del Mar Casino is the first and largest casino in Chile. It may be modest in comparison to the towering casinos of Vegas, but this casino has a special kind of elegance that's all its own. It's small but beautiful, surrounded by gardens with an air of mystery from the past, with several nearby restaurants so that you can play either before or after dinner (or both) – our recommendation is La Barquera for stone-oven pizza made with the freshest ingredients. Another option is the in-house buffet with an ocean view.
The casino covers 74,000 square feet and has all the essentials –1,200 slots and video poker machines, 85 gaming tables, and two poker tables. It's open daily, though its most flexible hours are from 12:00 p.m. until 7:00 a.m. for slots. Visitors suggest bingo as an especially fun family-friendly activity. It also adds extra tables when it hosts events, like the Latin American Poker Tour (LAPT), which it has participated in for eight out of nine seasons. In 2015, the final hand took place here, sending Oscar Alache Orrego home with a grand prize of no less than $135,000.
When you need a break from the casino, there are also relaxing alternatives: a spa, heated pool, and fitness center. There are many bars and lounges on the property, but don't forget our recommendation for OVO Nightclub – it's not only the best place to party at the casino, it's the best place in the entire city to let loose and have a good time.
Best Casino in Europe: Casino de Monte-Carlo – Monaco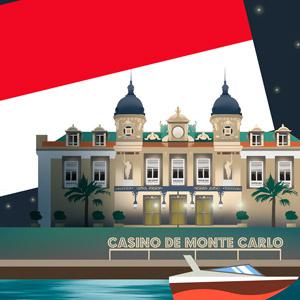 Address: Place du Casino, 98000 Monaco
Year Opened: 1863
Top Nearby Attraction: Oceanographic Museum of Monaco
Best Feature: Salle Médecin
One of the oldest casinos in the world, Casino de Monte-Carlo actually began as a business proposition intended to save the House of Grimaldi, the ruling family of the time, from bankruptcy. The idea of building a casino there was met with limited success at first. Monaco was far from roads connecting to Nice and the rest of Europe, which meant it wasn't exactly the prime location for a resort in the 1850s. Later, it was moved to an area called Les Spelugues. François Blanc, the entrepreneur tasked with opening the casino, insisted on renaming the area to attract casino visitors.
In the end, the name Monte Carlo was chosen in honor of Charles III, the Prince of Monaco. Lavish and heavily ornamented, the beaux-arts architecture is a signature element of the casino that you can see in countless movies today – either shot on location or inspired by its style.
The casino is a work of art in and of itself: its marble and bronze interior makes it impossible not to think of James Bond, and even its strict dress code demands the highest of its guests. The casino offers European roulette, blackjack, English roulette and Texas Hold'em tables, but it's the architecture that you'll truly remember. Visit Salle Renaissance at the entrance for your first round of slot machines, Salle Europe for table games, Salle des Amériques for an even greater variety of slot games, and Salle Blanche for roulette, Punto Banco (baccarat), hold'em, and blackjack.
The private rooms, Salle Touzet Nord and Sud, Salons Super Privés, and Salle Médecin are especially breathtaking. Our top pick is Salle Médecin, which was built by architect François Médecin in 1910. It features a lift cage to the Cabaret and a lounge overlooking the Bay of Roquebrune-Cap-Martin. If you do visit, be sure to try your hand at the 17th-century French card game, Trente et Quarante (Thirty and Forty).
Best Casino in Asia: Wynn Macau – Macau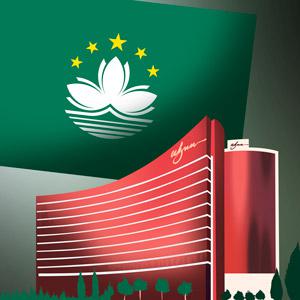 Address: Rua Cidade de Sintra, Macau, China
Year Opened: 2006
Top Nearby Attraction: Ruins of St. Paul
Best Feature: Moon Jellyfish Aquarium
The Wynn Macau opened a year after Stephen Wynn's establishment in Las Vegas, and there's a clear resemblance between the two. The Wynn Macau has the same glitz and glamor of Vegas, and it gives even the most luxurious and extravagant Vegas resorts a run for their money.
Between the Wynn Tower and the Encore Tower, the property has over 1,000 rooms – regardless of their square footage or price tag, all of the rooms feature Egyptian cotton linens, high-speed Wi-Fi, spacious bathtubs, and floor-to-ceiling windows, with evening views that range from the Nam Van Lake and skyscrapers to the beautifully lit outdoor pool and the glimmering neighboring Lisboa casinos.
The restaurants include the best of both Western and Eastern cuisine, both casual and fine dining options, but we recommend dim sum at the Michelin starred-Wing Lei, the two-star Michelin Golden Flower, and Hanami Ramen (with a menu designed by Michelin-star chef Yuki Onishi).
The Wynn Macau casino is open 24/7 and has 495 table games, 1015 gaming machines, and 11 poker tables. Amenities are provided for rated players including food service, personal care areas, and personal hosts. For a brief lull after the casino, check out Largo do Senado (Senado Square in English) – the area is full of Portuguese architecture and charming streets. With its blend of sights, entertainment, cuisine, history, and culture, Wynn Macau offers visitors everything they could want and more.
And, as you're cruising at 20,000 feet on your way to play in Asia, why not keep up to speed with Planet 7 mobile casino? With nearly 200 of your favorite games at your fingertips, Planet 7 mobile casino is the way to play while you're on the go!
Best Casino in Africa: Montecasino – Johannesburg, South Africa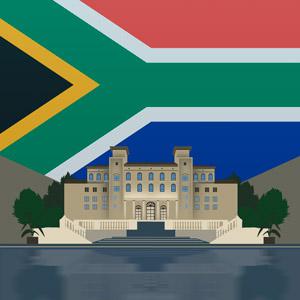 Address: Montecasino Boulevard, Fourways, Johannesburg, 2055
Year Opened: 2000
Top Nearby Attraction: Wild Eye Safari Tour
Best Feature: The Teatro at Montecasino
Stepping foot into the Montecasino complex is like being transported to an ancient Tuscan village – or it would be, if that ancient Tuscan village somehow also happened to be a haven for slots-lovers and poker players.
Named after Monte Cassino, a rocky hill 30 kilometers from Rome and two kilometers from the town of Cassino, Italy, it welcomes more than 9.3 million guests every year. Accommodation options include three main hotels with different themes.
The Palazzo is a 246-room luxury hotel modeled after an ancient Mediterranean mansion. The contemporary SunSquare Montecasino has a more modern vibe and is located on the piazza in the heart of the Montecasino complex, for easy access to just about everything they have to offer. Southern Sun is the recipient of TripAdvisor's Certificate of Excellence, and its architecture is inspired by the 15th century Palazzo Corsini in the mountainous region of Italy.
All three hotels are surrounded by breathtaking pools and fountains. The casino features 1700 slot machines and 78 gaming tables, including American roulette, baccarat, poker, craps, and blackjack. There's an exclusive lounge that's reserved for high rollers only, as well as a casino designated for smokers.
Guests can choose from 40 restaurants and cafes as well as a variety of bars and clubs. They offer everything from regular poker tournaments to more family-friendly options like concerts, theaters, and even rugby festivals. You can check out their website for a calendar of events to help you plan your visit around whatever you're most interested in – whether it's Fortune 500, a contest where you can enter to win a Mercedes just by playing slots and tables to accumulate points, or Oysters and Bubbly, for a promotional offer pairing of local oysters, sourced from the east coast of South Africa with Veuve Clicquot Ponsardin or Brut Yellow Label champagne.
Best Casino in Australia: Crown Casino and Entertainment Center – Melbourne, Australia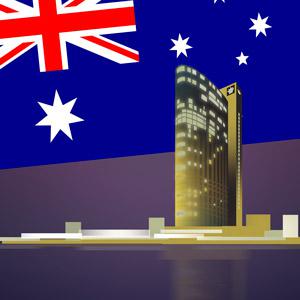 Address: 8 Whiteman St, Southbank, Melbourne, Victoria 3006, Australia
Year Opened: 1997
Top Nearby Attraction: Royal Botanic Gardens Victoria
Best Feature: Palladium Ballroom
Covering 510,000 square meters, the Crown Casino and Entertainment Centre is one of Australia's most-visited tourist destinations as well as one of the largest gambling venues in the world. The resort is made up of Crown Towers, Crown Metropol, and Crown Promenade hotels.
Located in the center, Crown Towers is the most luxurious, built over the bank of the Yarra River overlooking the center of Melbourne. Quirky yet sophisticated, Metropol is the second biggest hotel in the nation by number of available rooms (658, in case you were wondering). Promenade is geared towards the business traveler, with slightly smaller, less expensive rooms, and easy access to the gaming floor of the casino.
High-profile guests include Katie Holmes, Tom Cruise, Keanu Reeves, Kim Kardashian, Tiger Woods, and Roger Federer as well as several other tennis players who frequent the complex during the Australian Open.
Crown Casino focuses on the six main casino games: blackjack, craps, pai gow, poker, baccarat, and roulette, but it also has 2,500 gaming machines and 500 table games in total, 100 of which are poker tables. The Crown hosts the World Series of Poker Asia-Pacific, the latest expansion of the World Series of Poker. It also hosts the Australian Poker Championship, more commonly known as Aussie Millions, with a prize pool of over seven million Australian dollars.
Visitors praise the resort for the numerous restaurants and bars spread out over two city blocks, the approachable and friendly staff, evening fireworks, but most of all, the sheer size of the complex and the amount of choice it offers – there is sure to be something for everyone at the Crown Casino and Entertainment Center.
We hope this article has given you a good jumping off point as you get started planning your next big trip. There's really something for everyone out there, and we've tried our best to cover that with our list. it's just a matter of personal preference, but regardless of what kind of experience you want in terms of climate, terrain, culture, sights – the perfect casino destination is out there, and there's a perfect casino to go along with it. Happy travels, and happy gambling!