Minus5 Ice Bar
Located in Mandalay Bay, the Minus5 Ice Bar is exactly what you think it is. Everything from the furniture to the drinking glasses is completely made of ice. And no worries about them melting – the entire bar is kept at frosty temperatures, acting as a perfect escape from the infamous Las Vegas desert heat.
This is a fantastic place if you thrive on cool-toned backlit walls and rosy cheeks from the nipping cold. Likewise, if you've been overindulging on Vegas cuisine and feel bloated, the coats and parkas provided by Minus5 Ice Bar are the perfect way to hide your figure (or lack of one).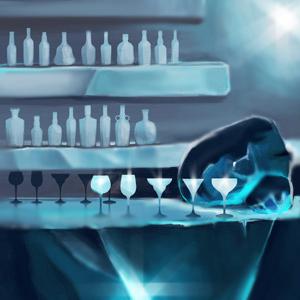 An Insta picture taken here will make you look adventurous and like you're living the high-life. Especially a picture of you holding the "Iceman", a fruity drink with hints of pineapple and coconut. Pair that with a tumbler made entirely of ice, and you're all set for the best pose in your big, furry coat.
Anyone who can enjoy drinking in an icy, frozen room in the middle of a sweltering desert is certainly adventurous.
And when you start getting frostbite, you can always thaw out at the closest casino – a few rolls of the craps dice should warm you right up.