The Golden Tiki
This bar is a little gem hidden in Chinatown. If you find yourself discovering the mystical "Skull Island", then you've stumbled upon the Golden Tiki. This place takes themed bars to the next level, creating an entire experience based on the legend of the Golden Tiki.
Following the adventures of Captain William Tobias Faulkner, the four areas of the bar mimic the settings that Faulkner traveled through. As you enter, you will see the "Lava Cave" the cyclops used to forge the mysterious and powerful tiki idol. From there you can pass through "Headhunter Village" and "Mermaid Cove", where you can lay like the sirens on a giant pink clamshell. It's the perfect photoshoot spot if you want to convince your followers that you are more seductive than you really are.
But the possibilities don't end there. The last area, "Pirates Lair", is where you can find Captain Faulkner's skeleton still gazing into the eyes of the tiki.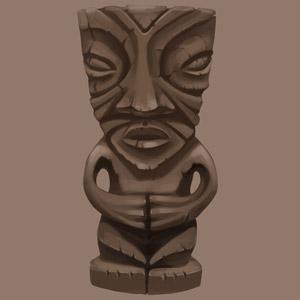 A must-get at the Golden Tiki is their Dole whip float with rum. Dole whip can only be found in a few places – namely, the pineapple plantations in Hawaii. This soft serve-like pineapple treat will transport you to the land of the Golden Tiki. With two different happy hours and lots of rum to go around, the Golden Tiki should be the next stop on your photo-taking tour.
Chinatown has some great casinos also. Shop around for a good Baccarat table and let the Dole whip floats sink right in.