Gambling, whether enjoyed at an online casino or at your local brick and mortar, is a great source of entertainment that can earn you some real money in the process. The countless hours of fun that casinos offer can come at cost however, if you do not know which games to play and which ones to avoid.
Being a skilled gambler and knowing the various betting odds can mean the difference between expanding your gambling bankroll and walking away empty handed. Players who participate in casual gambling might be unaware just how much that dreaded house edge fluctuates for card games located on the casino floor.
Even popular table games with relatively low house edges like Baccarat, Roulette, and Blackjack include wagers that drastically reduce the chances of a player winning. Planet 7 casino wants to go over how to avoid super bad bets to make at a casino. So, let's get started!
Blackjack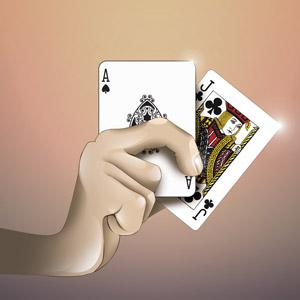 In general, Blackjack is one of the best games that you can play at the casino, once you know the rules the house edge will remain a low 2% for average players. Experienced players can enjoy an even lower edge at 0.5%, and (dare we say) if you are a card counter, chances are you can take the house as long as you will not be caught.
For practical purposes, let's stick with the basics. Blackjack is a great game to earn those gambling dollars, but there are also some traps that can get you stuck and cause you to lose money. Here are the top mistakes to avoid when playing Blackjack, so you don't get called a sucker.
Be sure your table pays out 3:2 when hitting a "Blackjack"
Since Blackjack is the archetypal "cool" casino game, you should know what you are getting into the moment you sit down at the table. It's "21 or bust" in this fast-paced game, but some Vegas casinos are pushing the betting odds in their favor by avoiding 3:2 payouts for hitting blackjack altogether.
Unbelievably, 6:5 payouts are becoming more common so that the house can make more money. There's a simple solution to this, don't play these particular tables. The change from 3:2 to 6:5 payout on a "Blackjack" (ten-value card and an ace) adds a substantial 1.39% advantage to the house.
Always check the listed table rules or check with the dealer before playing.
Dealer has "soft 17"
This move is a little more subtle, but adds up significantly against the player in the long term. When the dealer has a hand that includes an ace (valued as an 11 or one), and a hand combination totaling 17, this is known as "soft 17".
Many casinos require that the dealer stand while the player may accumulate a higher card total. However not all casinos utilize this rule, and will allow the dealer to hit on a "soft 17". On average, this gives the house an additional 0.2% edge, which puts the player at a disadvantage at their expense over time. Once again, mind the table rules and avoid such tables altogether.
Do NOT split those tens
Universally, splitting 10s might be one of the worst plays you can make in the casino. Bold blackjack players do it all the time in hopes of winning big while gambling, but statistically the best play to make is to keep the two together to total 20. You are much more likely to win with 20, and this way you will not risk losing twice the amount of money. Though tempting, take it from us. Don't split those tens.
Never buy insurance
The same goes for "insurance". If the dealer reveals an ace on the first two cards before revealing the second card, the player can opt for "insurance" in case the dealer has a 10 in the hole (which would make Blackjack). However, taking insurance gives an extra 7% betting odds advantage to the house. It's best to avoid it, so you don't lose more money.
The Big 6, Big 8 Wheel or similar
The Big 6, Big 8, Wheel of Fortune or similar kinds of games are classic examples of sucker bets found in casinos worldwide, especially in Las Vegas. The reason being is they offer very poor odds to players. Many of these games offer payouts as high as 40:1 in hopes of enticing customers. However, the games' fast pace and massive 25% house edge make it exceptionally poor idea to play them, because you will end up losing big. Just avoid them. Period.
Side bets
When it comes to cards games, Caribbean Stud is a poker variant where instead of wagering against other players, you solely play against the dealer. Although, it features betting odds of roughly 5% to the house, which is not as bad as some of the games you'll find on the casino floor, beware of the side bets of this card game.
The payouts might seem tempting, but the house edge on these can be as high as a 25%, which is exceptionally high. Consider gambling and losing $25 for every $100 you play with over time, not exactly a good deal.
To make matters worse, Let it Ride belongs to another group of cards games you'll find with an even poorer side bet. The side bet in Let it Ride has a house edge of 36%. Need we say more? Side bets are not the way to win in the casinos. Look for games with better betting odds to ensure a better chance of winning.
Live Keno
It is practically impossible to develop skills for Live Keno. The reason for this is that there is no strategy in Keno, and hitting correct numbers happens more or less by complete accident. No amount of practice will improve your chances of hitting a Live Keno jackpot, and statistically the house edge in Live Keno is the single highest of any game on the casino floor.
Most Live Keno games pay out only 74-78% over time, and some varieties have payback percentages of only 68-69%. The only upside is that Live Keno is a slow game, and wagers remain relatively low, which is why it is not the worst casino game to play when you gamble at a casino despite the high house edge. That award goes to the aforementioned wheel gambling games.
Roulette
Of all of the casino games available, Roulette is probably one of the most exciting and easy to play. The rules are simple: guess what number the ball will land on or if it will be odd/even, high/low, or red/black. The odds of course will change depending on the type of Roulette wheel utilized: American or European. American Roulette utilizes both zero and double-zero and has a house edge of 5.26%. European and French Roulette wheels utilize a single zero, which reduces the house edge to 2.70%. As a warning, here are a couple bets to be aware of in Roulette.
The straight bet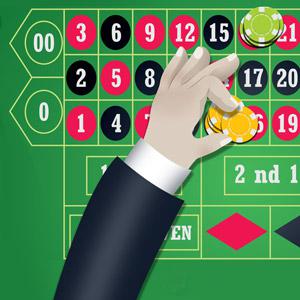 In Roulette, if the ball hits your lucky number on a straight bet, you have won big with a 35:1 payout. The house edge remains unchanged for the straight bet, but your probability of hitting it is just over 2.5% for either version of the game. That's very low.
It's not to say that you can't win on this bet, and people have, but it is best to stick to what are referred to as outside bets (any bet outside of the number columns or rows). In fact, most inside bets are often frequent losers and offer much lower chances of winning. It's best to approach them with caution.
The basket bet
The basket bet applies only to American Roulette, and lets you bet on five numbers with a single chip. Making a basket bet means that you bet on the zero, double zero, and the numbers one, two and three simultaneously. Avid Roulette players know, however, that it is a poor wager with seriously bad betting odds. The reason for this is that the basket bet holds a house edge of 7.89%, and is definitely not worth the risk.
Progressive Jackpot Slots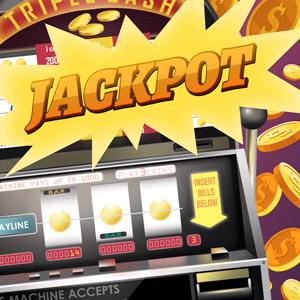 Remarkably, casinos make most of their money from slot machines than card games, accounting for as much as 80% of annual revenue. Although, some slot machines can have a relatively low house edge, on average you lose more than you win over time. Some players hit 500-800, even as many as 1000, spins of the reels per hour, which adds up to a lot of money rolling through the machines.
The potential for large, fast losses even on machines with reasonable pay percentages make them high-risk games to play, particularly ones that have a progressive jackpot. Progressive jackpot slots offer some of the highest rewards in a casino, but your odds of hitting a jackpot on a progressive slot is so low that it's not worth the time and money.
Penny machines with "guaranteed payouts"
Penny machines are the slots and poker games that you'll see scattered throughout the casino with giant billboard-size signs above them advertising "guaranteed payouts". These machines, although they might pay out, offer nowhere near as much as higher denomination machines.
Despite the signs posted, penny slots require countless hours of play before seeing significant returns (if any). They are designed to keep you sucked in and gambling for hours. Before you know it, you'll be hungry, bored, or both. It's best to stick to the higher denomination slots because at least with those you are more likely to win big.
Baccarat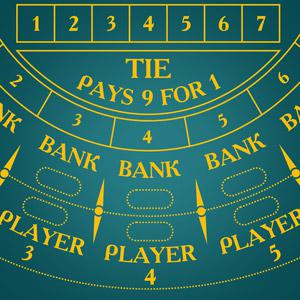 For the elegant gambler, a casino game like Baccarat is probably the way to go. It has a certain appeal, especially for fans of 00-agent James Bond; and it is no secret that the Banker and Player bets are great.
However, there is a temptation on the table, the infamous tie bet. Despite the fact that this bet promises an 8:1 payout at most land-based and online casinos we recommend avoiding it altogether.
The reason being that the house edge on the tie bet in Baccarat is a whopping 14.36%. This is one of the highest advantages in terms of percentage to the casino, and is not a wise bet for any player to make. Statistically, you will win on the tie bet only 9% of the time! However, if you can manage to find it, some casinos offer Baccarat card games and tables with tie bets that pay 9:1 to odds. This dramatically reduces the house edge to roughly 5%, making it slightly better than American Roulette.
Craps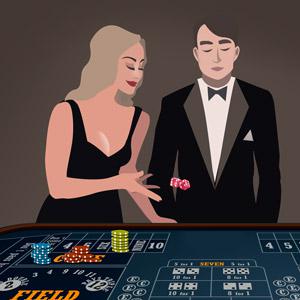 Generally, Craps is good game to play because not only does it offer excitement, players get to control the dice, and take advantage of its low house edge. In fact, the "Pass Line" and "Don't Pass Line" bets are two of the best to make in a casino, offering a house edge of 1.41% and 1.36% respectively. As a rule of thumb, we suggest you avoid bets located at the center of the Craps table, especially new players.
"Single roll" bets such as betting that any seven will land has 5:1 odds of winning, but casinos will only pay 4:1 odds, making the house edge for this bet a staggering 16.67%. It's a terrible bet to make. Another example is "rolling twelve", the true odds are 35:1, but most casinos only pay 30:1 – meaning the house edge is over 13% on this bet.
Rolling "hard ways" like a hard eight or a four, for example, have just over a 9% edge for the casino. Craps is a fast-paced game with certain bets that have a very high house edge. Avoid them, because they can be devastating for your bankroll.
As long as you keep these tips in mind, you'll be sure to not only keep your bankroll in the positive, but also come out on top! Land-based casinos are moneymakers, and try to do everything in their power to keep players at a disadvantage. Don't get us wrong, however. Gambling is a lot of fun, and a great source of entertainment. You can earn big money, if you know what you are doing on the casino floor.
Planet 7 casino wants you to put your newly learned skills to the test. Register for a free account and start playing your favorite casino games instantly today! Planet 7 offers everything from your favorite card games like Blackjack and Baccarat to and an array of exciting slots and specialty games. Sign up with a real money deposit and receive a spectacular welcome bonus, which will allow you to play even more.